Burlington Chevrolet Sponsors Joint Base MDL 2021 National Police Week Golf Tournament 87th Security Forces Squadron "Golf Tournament Scores A "Hole-In-One!"
"We could not successfully host a benefit golf tournament without the help of our great community partner, Burlington Chevrolet", said Ken Volk, one of the tournament's volunteer organizers. "We were proud to support this worthwhile cause by sponsoring a "Hole-In-One" Challenge," said Burlington Chevrolet General Manager John Broderick. "The mission of 87th Security Forces Squadron at Joint Base MDL is to protect the members of our armed forces," continued Broderick.
"They put their lives on the line every day to keep the women and men at Joint Base MDL safe and for that service, we are truly grateful," concluded Broderick.
The 87th Mission Support Group supports the global mission of the 87th Air Base Wing by maintaining an expeditionary force posture at home station. In garrison, the group prepares the wing to deploy, beddown, and sustain forward operations. At home station and in deployed locations the group provides facilities, services, logistics management, contracting, force protection, fire protection, crisis action planning and response, communications, passenger and cargo movement, and personnel resource management.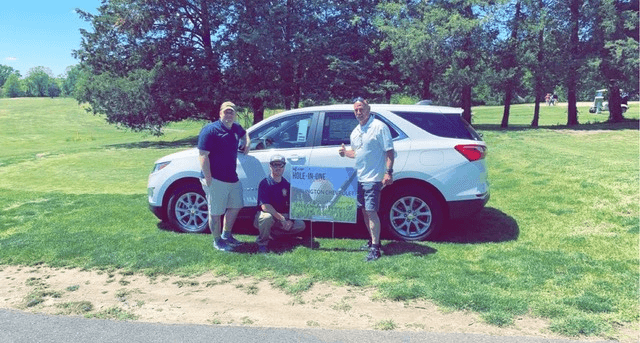 Picture here (L-R) at the Annual 2021 National Police Week Golf Tournament at Joint Base MDL Sponsored by Burlington Chevrolet are Police Officers Jeff Orban, Kyle Wardell, and Ken Volk.
Photo by: Police Officer Adam Lauer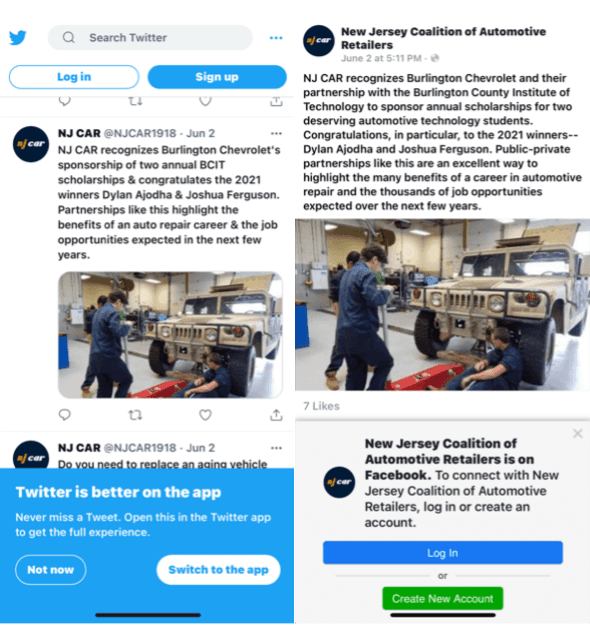 NJ CAR Mission
NJ CAR Twitter and Facebook posts recognize John Broderick and Burlington Chevrolet for their 2021 two annual Burlington County Institute of Technology/ Automotive Technology Student Scholarships. "Part of Burlington Chevrolet's " Community Partnership Program "to support BCIT, local students and thereby help retain a talented automotive workforce in Burlington County," said John Broderick, General Manager of Burlington Chevrolet.
NJ CAR advocates on behalf of New Jersey's $37B auto retail sector. The Coalition promotes public policies that ensure a fair and competitive marketplace, where the complex vehicle purchase process is made as simple and as seamless as possible.
New Jersey's extensive network of 500+ neighborhood new car dealers represents a fiercely competitive marketplace, which keeps motorists safe by ensuring ready access to warranty and safety recall service.
It's fair to say that New Jersey new car dealerships are the economic engine on Main Street. They promote economic growth across the State by employing more than 39,000 people in great local jobs and investing millions of dollars in their communities. NJcar.org