Burlington Chevrolet
Recognizes & Applauds Our Following

"Community Partners"

The following organizations have been chosen as part of our cherished Burlington Chevrolet "Community Partners" Program.
These organizations have been recognized by Burlington Chevrolet for their outstanding work
and their continued committment and dedication to the people and the communities they serve.
Please take a moment to scroll down and see some of their great work or perhaps support or participate in one of these great community events.
We applaud these groups, their volunteers and are proud to support their efforts and be their " Community Partner!"
If you would like to volunteer or help them in any way, please visit them via their web site located on their flyer.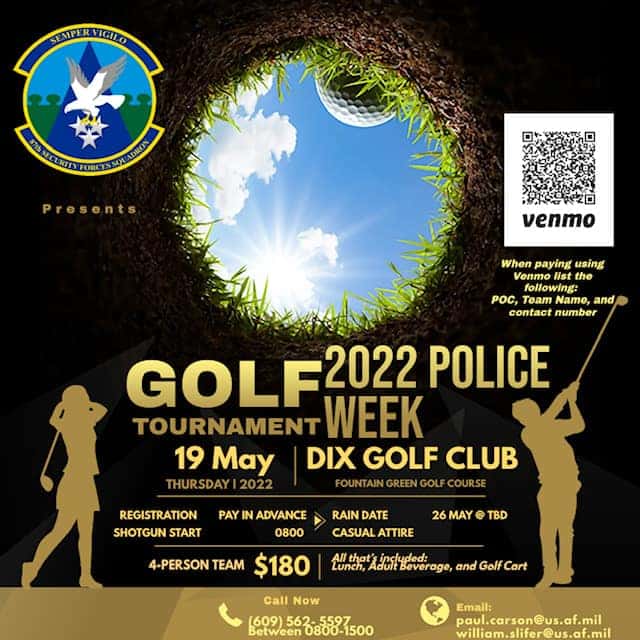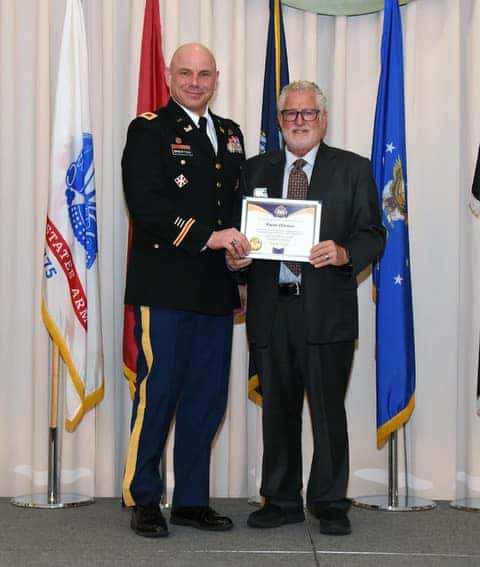 Hileman Inducted as Honorary Commander of Army Support Activity Dix/Joint Base MDL

Pictured above are Burlington Automotive President and COO, Wayne Hileman & Col. Wes Adams, Commander, Joint Base McGuire-Dix-Lakehurst Wayne Hileman, ( Above Right) President and COO of Burlington Automotive was recently inducted as the Honorary Commander of Army Support Activity Dix at Joint Base McGuire-Dix-Lakehurst. "The job of an Honorary Commander is to spread knowledge and understanding for the base and its mission by being a voice of Joint Base MDL," said Col. Wes Adams, Commander, Joint Base McGuire-Dix-Lakehurst. "Qualifications for Honorary Commander/Joint Base MDL include a persons recognized leadership in local and regional community affairs, be in a position to provide their individual prospective to senior Air Force leaders on Air Force Initiatives, and be a United States citizen of outstanding character, integrity and patriotism," concluded Adams. "Members of the military service have put their lives on the line to protect the freedoms that we enjoy," said Wayne Hileman, co-owner of Burlington Automotive. "They have dedicated their lives to their country, and I am truly honored to be named an Honorary Commander of Army Support Activity Dix," concluded Hileman. Joint Base McGuire-Dix-Lakehurst is the nation's only tri-service military installation. Home to five Air Force wings and supporting more than 88 mission partners, the installation contains a variety of training, mobility and contingency response missions helping to ensure the readiness of America's fighting force. For more information about how you can support the men, women and families of Joint Base MDL, visit the Burlington County Military Action Committee web site @ BCMAC.info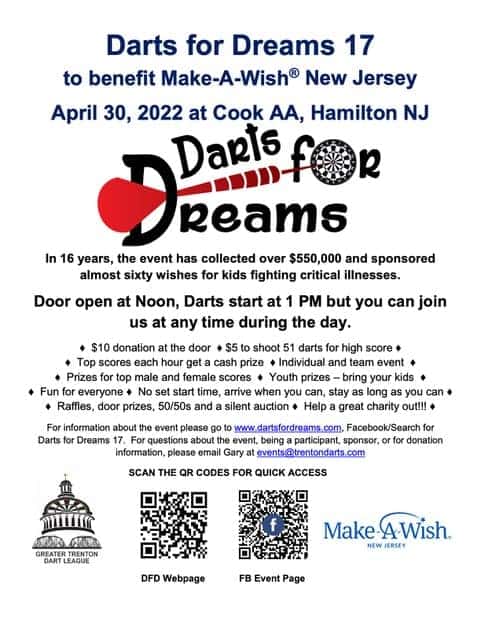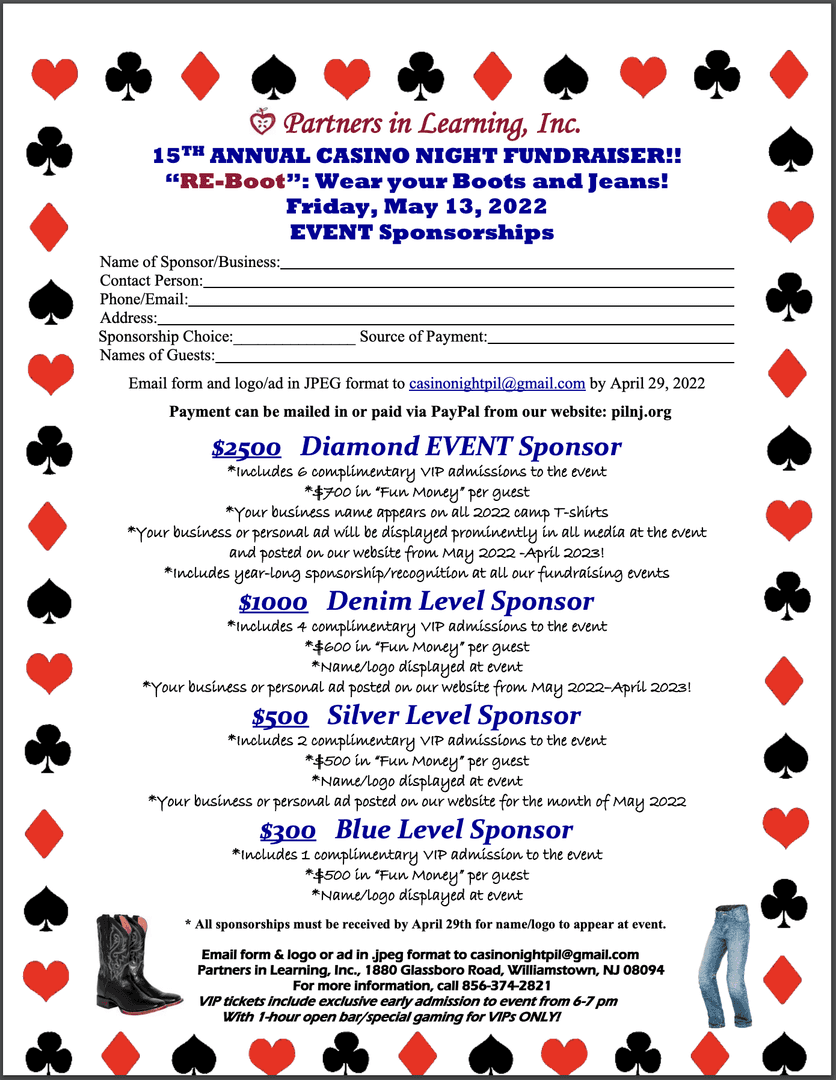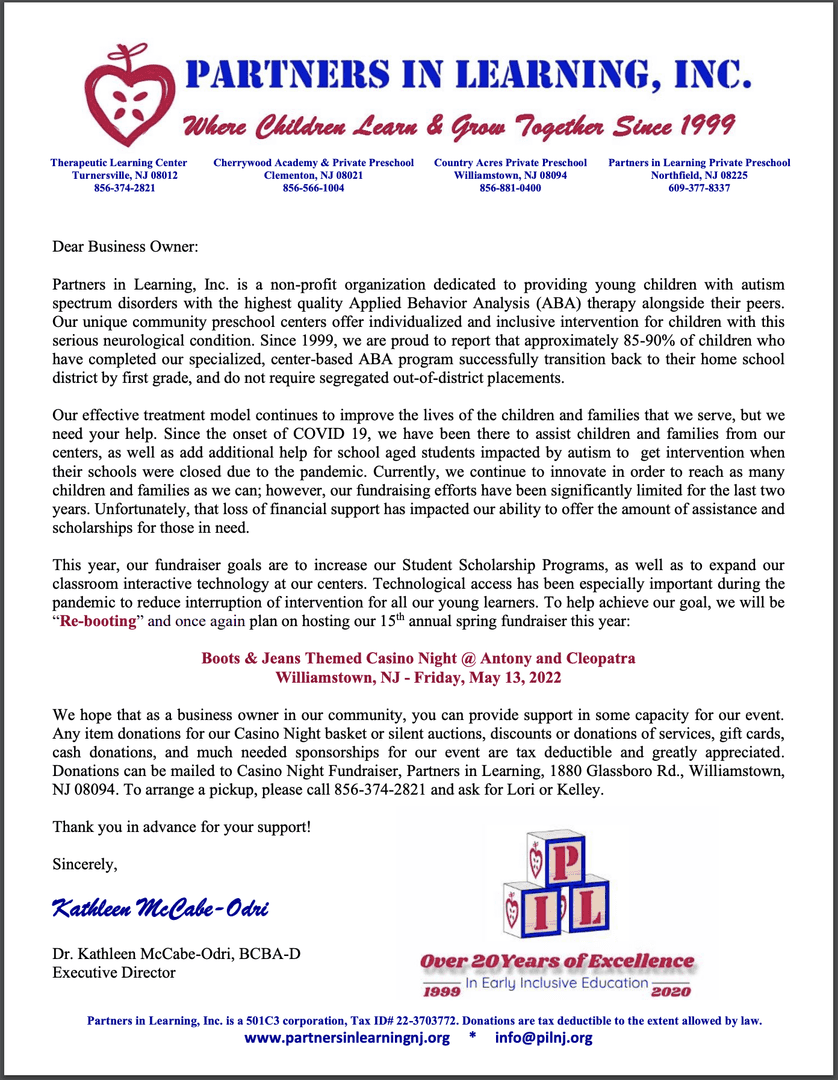 Welcome Friends and Family
Of
Burlington County Hawks Football
Burlington Chevrolet is Proud to Name
Burlington County Hawks Football
as one of its
NEW

"COMMUNITY PARTNERS!"
Burlington County Hawks Football
&
Burlington Chevrolet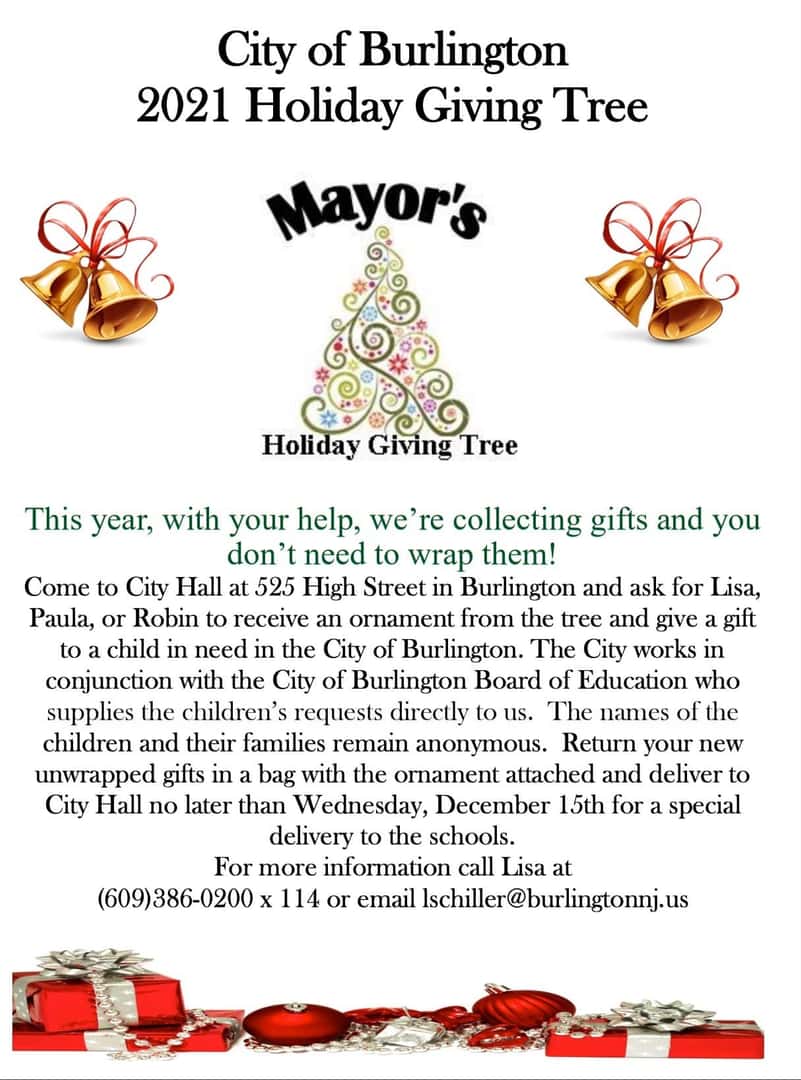 TOYS for TOTS and Burlington Chevrolet…. Partners for Success!
Burlington Chevrolet is Proud To Be Selected As A Primary Drop-Off Location for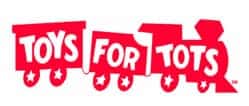 Benefitting the Children of Burlington County
Stop by Burlington Chevrolet @ 105 East Rt 130 South, Burlington, NJ
You Can Drop Off Until December 15th
Check our Web Site for Our Daily Hours
Drop Your Toy off at Our Information Desk
Toys for Tots accepts new, unwrapped stuffed animals and toys.

A Messaage from Gina Capate, Toys for Tots Burlington County Coordinator

" Our Burlington County Toys for Tots campaign was able to distribute more than 53,000 toys and help over 26,000 children in Burlington County in 2020," said Burlington County Toys for Tots Coordinator, Gina Capate. "With the help from the great folks at Burlington Chevrolet, we are on track to provide almost 30,000 Burlington County children for 2021," continued Capate. "The mission of the Marine Toys for Tots Foundation is to assist the U. S. Marine Corps in providing a tangible sign of hope to economically disadvantaged children at Christmas by collecting gifts and raising funds to provide toys,"said John Broderick., General Manager of Burlington Chevrolet. "I would like to thank John and his team for opening up their hearts and their dealership to serve as one of our premier drop-off locations to help us collect toys," concluded Capate.

###
Colonial Burlington Foundation Named
"Burlington Chevrolet Community Partner"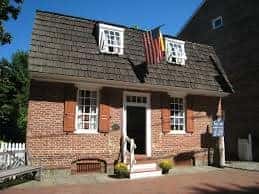 Revel House, ca 1685
John Broderick, General Manager of Burlington Chevrolet, announced today that the Colonial Burlington Foundation has been named one of the Burlington Chevrolet trusted "Community Partners." One of the oldest buildings in Burlington is the Revell House which is maintained and supported by the fund raising efforts of The Colonial Burlington Foundation. Built in 1685 for George Hutchinson, The Revell House, located on East Pearl Street, Burlington City was purchased by Thomas Revell, one of the original settlers. This house is associated with the young Benjamin Franklin, who received gingerbread from the household while traveling from Boston to Philadelphia.
"Burlington Chevrolet is proud to be part of and support the efforts of the Colonial Burlington Foundation as stewards of this historic building while they work tirelessly to maintain the storied architectural history of The City of Burlington," said Broderick.
To donate, become a corporate sponsor or volunteer, visit them at ColonialBurlingtonFoundation.org
On the Road With Burlington Chevrolet
Burlington Chevrolet Endows Burlington County Institute of Technology Automotive Technology Scholarships
Walt Paxton Named Honorary Coach for Burlington City High School
Our Continued Commitment to the Communities We Serve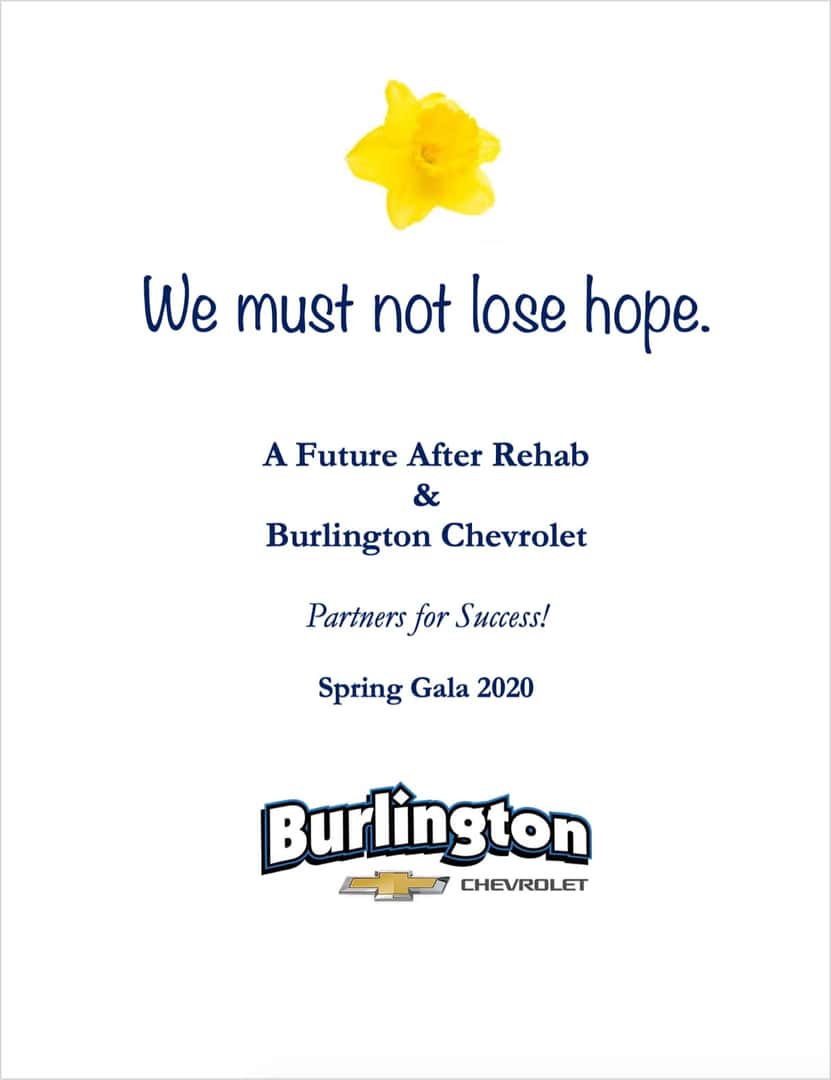 Burlington Chevrolet is the presenting sponsor for the Burlington City High School Football team. The money goes to purchasing their team jerseys and providing the entire team with a pre-game meal before every game.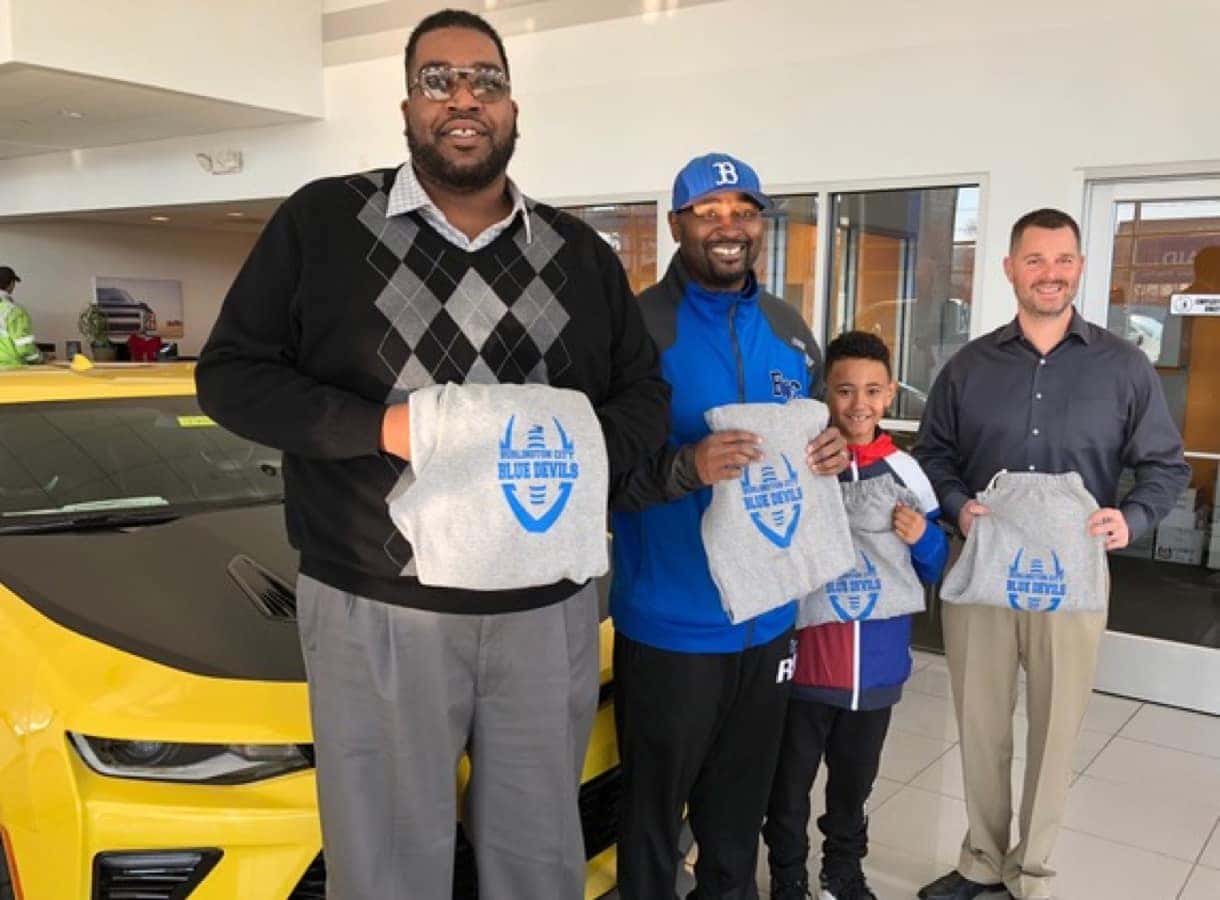 From L-R: Waldeck Paxton, Burlington Chevrolet, Coach Ray Robinson, Burlington High School, Isaiah Robinson, and John Broderick, General Manager Burlington Chevrolet
Joint Base Military Group Gets Continued Support From Burlington
Chevrolet Burlington Chevrolet Celebrates its 10th Year as Gold Sponsor!
Broderick Elected to BCIT Advisory Board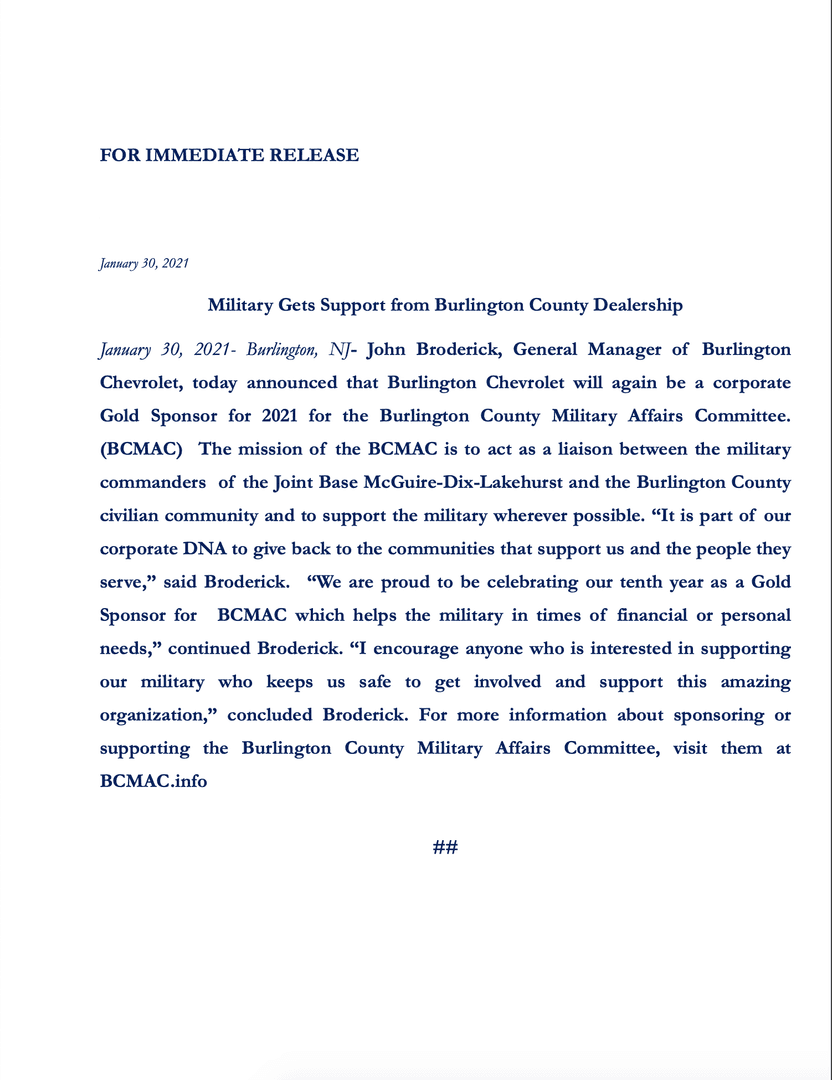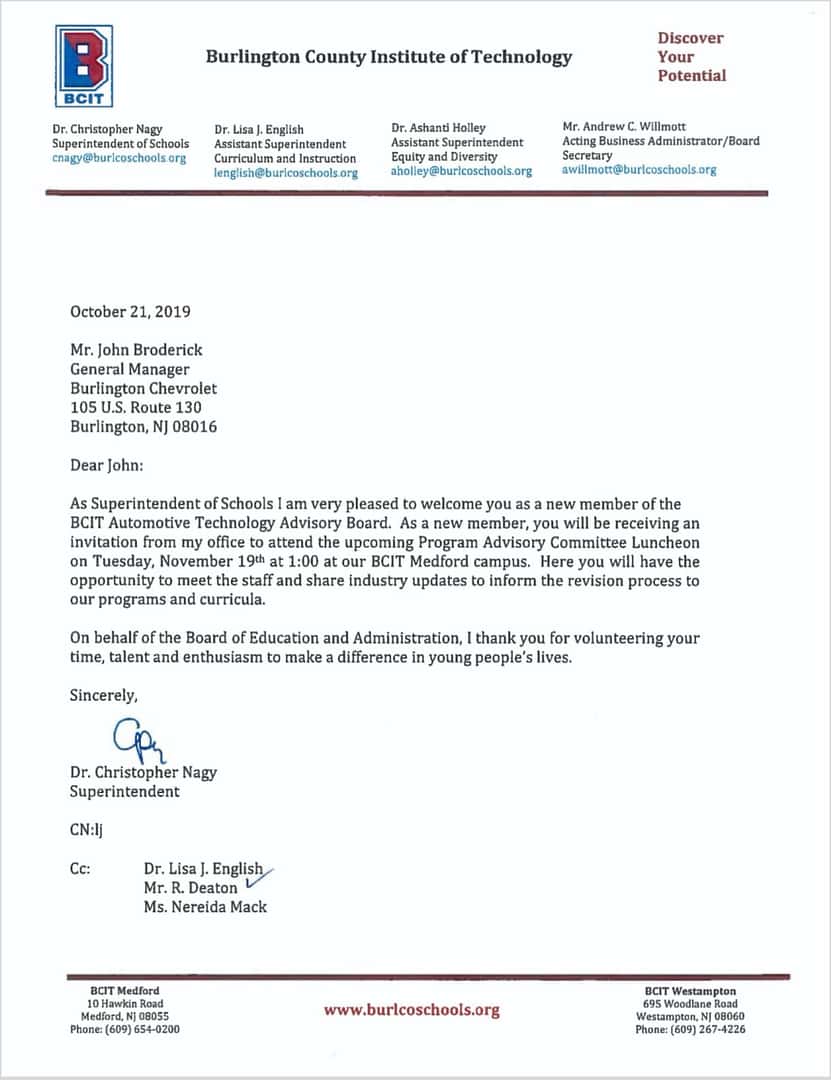 Burlington Chevrolet Featured On Page 2 in Burlington County Military Affairs Committee Newsletter. Ask about our MILITARY PRICING!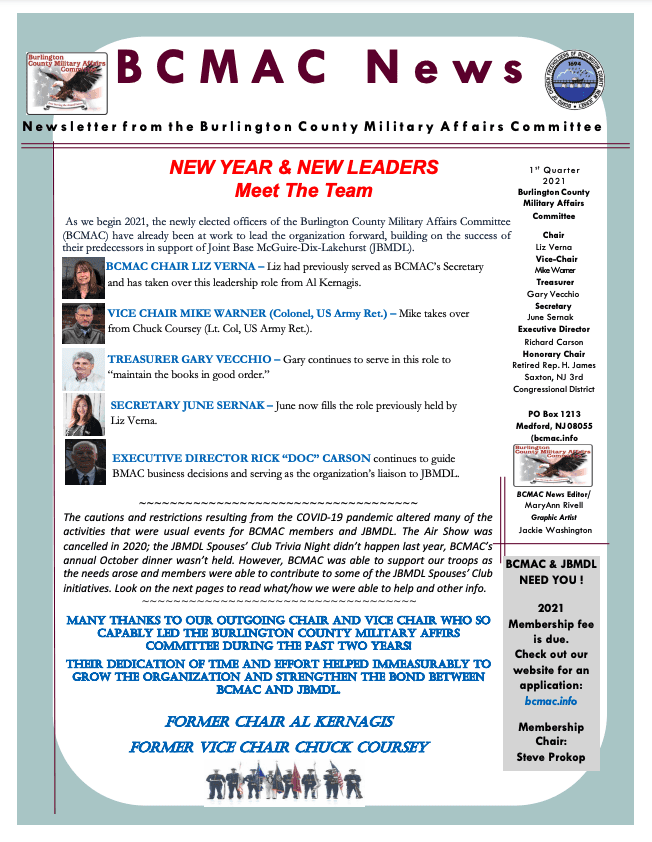 Burlington County Military Affairs Committee Memberships and Sponsorship Opportunities
Thank you to all of the members and leadership of the Burlington County Military Affairs Committee for all of your hard work and dedication to the members and families of our armed forces located at the Joint Base McGuire-DIx-Lakehurst. If you are interested in joining or becoming a sponsor, visit them at BCMAC.Info.
Let's GO FOR A WALK
With the Riverbank Charter School Team!
Burlington Chevrolet is a proud supporter of this event.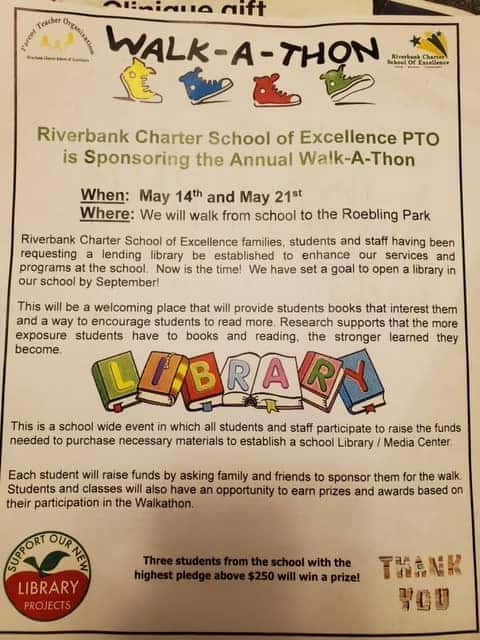 Burlington Chevrolet Sponsors
Joint Base MDL
2021 National Police Week Golf Tournament
87th Security Forces Squadron
"Golf Tournament Scores a " Hole-In-One!"
"We could not successfully host a benefit golf tournament without the help of our great community partner, Burlington Chevrolet", said Ken Volk, one of the tournament's volunteer organizers. "We were proud to support this worthwhile cause by sponsoring a "Hole-In-One" Challenge," said Burlington Chevrolet General Manager John Broderick. "The mission of 87th Security Forces Squadron at Joint Base MDL is to protect the members of our armed forces," continued Broderick.
"They put their lives on the line every day to keep the women and men at Joint Base MDL safe and for that service, we are truly grateful," concluded Broderick.

The 87th Mission Support Group supports the global mission of the 87th Air Base Wing by maintaining an expeditionary force posture at home station. In garrison, the group prepares the wing to deploy, beddown, and sustain forward operations. At home station and in deployed locations the group provides facilities, services, logistics management, contracting, force protection, fire protection, crisis action planning and response, communications, passenger and cargo movement, and personnel resource management.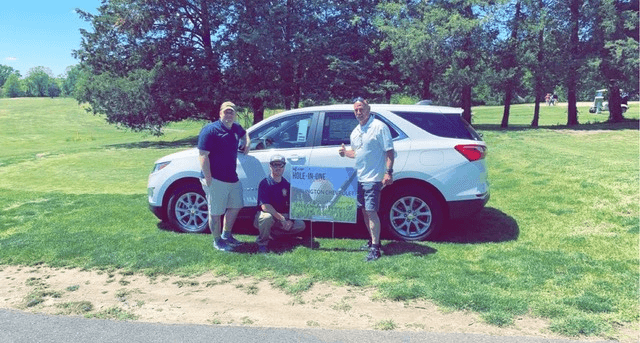 Picture here (L-R) at the Annual 2021 National Police Week Golf Tournament at Joint Base MDL
Sponsored by Burlington Chevrolet
are Police Officers Jeff Orban, Kyle Wardell, and Ken Volk.

Photo by: Police Officer Adam Lauer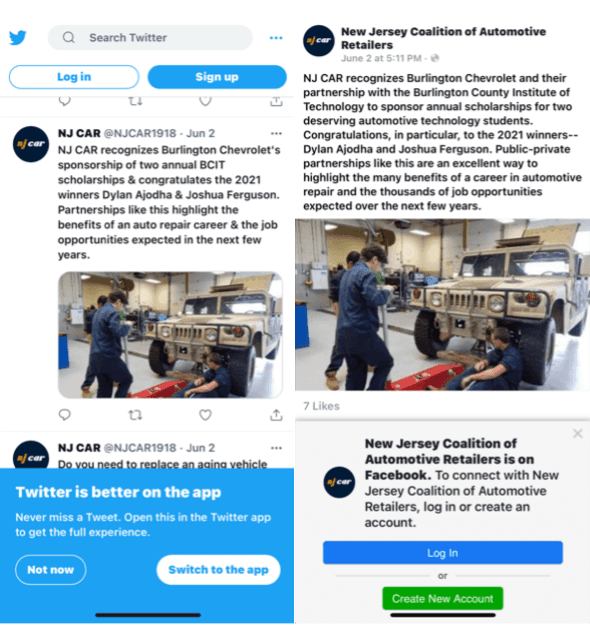 NJ CAR Twitter and Facebook posts recognize John Broderick and Burlington Chevrolet for their 2021 two annual Burlington County Institute of Technology/ Automotive Technology Student Scholarships. "Part of Burlington Chevrolet's " Community Partnership Program "to support BCIT, local students and thereby help retain a talented automotive workforce in Burlington County," said John Broderick, General Manager of Burlington Chevrolet.
NJ CAR Mission

NJ CAR advocates on behalf of New Jersey's $37B auto retail sector. The Coalition promotes public policies that ensure a fair and competitive marketplace, where the complex vehicle purchase process is made as simple and as seamless as possible.
New Jersey's extensive network of 500+ neighborhood new car dealers represents a fiercely competitive marketplace, which keeps motorists safe by ensuring ready access to warranty and safety recall service.
It's fair to say that New Jersey new car dealerships are the economic engine on Main Street. They promote economic growth across the State by employing more than 39,000 people in great local jobs and investing millions of dollars in their communities. NJcar.org
Broderick Elected to New BCIT Automotive Technology Board

Burlington Chevrolet Continues to Support The Development & Retention of a Growing Burlington County Workforce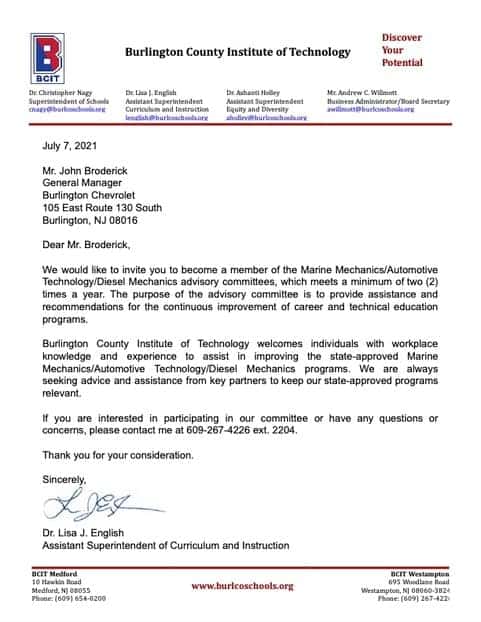 Burlington Youth Fishing Association and Burlington Chevrolet!......... Partners for Success!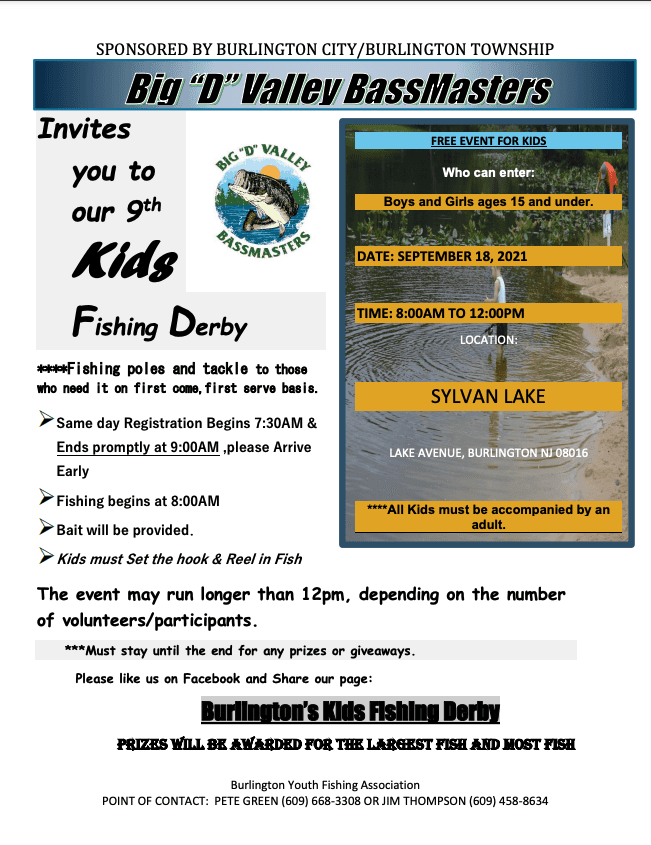 A Proud Sponsor of the
City of Burlington & The BCPD K-9 Unit