2022 Chevy Bolt EUV
The 2022 Chevy Bolt EUV is a brand new model being offered by Chevrolet, their all new electric SUV. This car sets a new precedent amongst its competitors with a spacious interior for its size, great range for a battery and some fun acceleration. The Bolt EUV is an electric car that really brings it in its first year.
What is the Chevrolet Bolt EUV?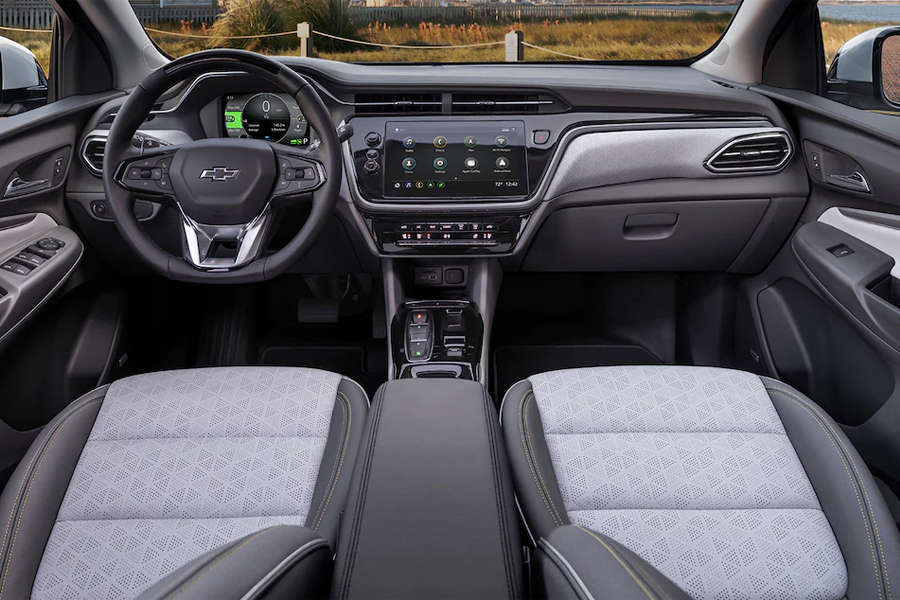 Chevrolet is opening up its line of electric vehicles and wanted to offer the public a more spacious version of the Bolt EV. In essence what they did is upscale the EV and add some space but they did add quite a few more extras and options to make it more appealing to the SUV crowd. The vehicle has a standard 247 mile range per charge and is very affordable as far as electric SUVs go. The brand new model starts at $34,495 and comes with a lot of options on the base model.
Fuel Economy, Range and Charging for the 2022 Bolt EUV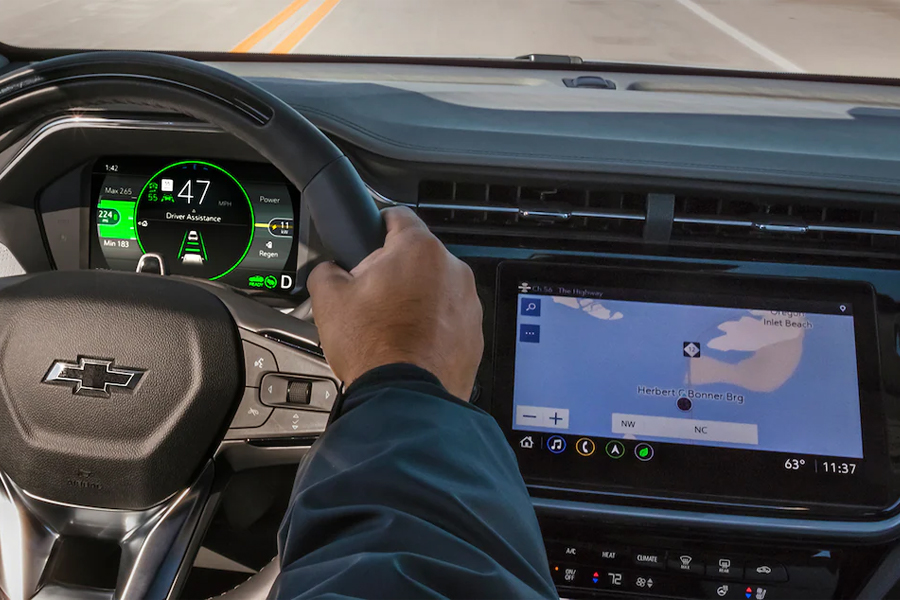 This is what you are here for, an SUV that doesn't break the bank as you are driving. On one charge, the Bolt EUV gets you 247 miles. Getting you where you need to go every day. Not only that, it has DC fast charging which gets you 95 miles of range with only 30 minutes of charging. As with most cars, it can be easily charged on your 120 volt household outlet but getting a 240 volt outlet will make charging that much quicker. Its fuel efficiency is great as well, the Bolt EUV gets 125 MPGe in the city and 104 MPGe on the highway. This is the electric SUV you have been waiting for.
Trims on the Chevrolet Bolt EUV
LT Trim
This trim starts off with the base price of$34,495 and has some pretty great features for a base option. A lot of the time a base option sounds scary and that you will lack what you need in a car. This is the opposite with the Bolt EUV, the standard options will leave you very happy and satisfied with your purchase.
Standard 10 Airbags
6 Speaker audio system
Wireless device charging
Lane assist and lane departure alerts
8" driver entertainment center
Rear Vision Camera
Dual drive mode with regular and sport mode
Apple Carplay and Android Auto Capability
Premier trim
The main features that set apart the Premier trim might not seem like much but they are game changers. The Premier trim also has quite a few cosmetic changes to the interior and exterior that make it sportier and more appealing.
Leather seats
Driving assistance with adaptive cruise control
HD surround vision for rear view drive or while shifting lanes
Stabile driving with an electronic stability system
Matching grille and exterior paint
How does the 2022 Bolt EUV drive?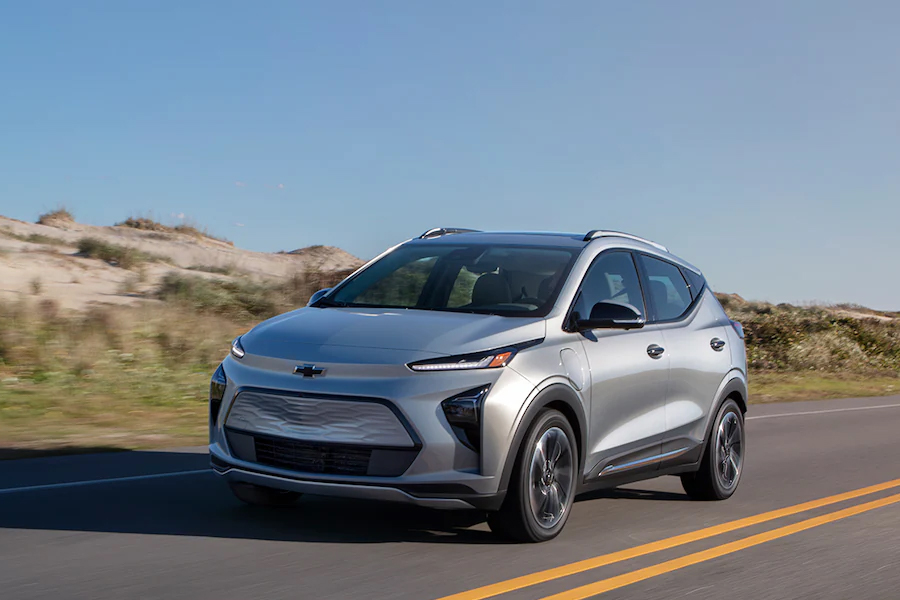 The Bolt EUV handles incredibly well with a quick acceleration inherent to all electric motors. The powertrain that comes with each model is 200 horsepower with front wheel drive. As soon as you press on the pedal, power goes straight to those tires and it rapidly accelerates for a fun start. Getting up to 60 mph in under 7 seconds! Beyond that it has regenerative e-braking as many electric motors do. This helps you to save energy with one pedal driving and to make it that much easier to drive. Ride comfort is what you would expect from the Chevrolet lineup and it handles impressively.
The Interior on the 2022 Bolt EUV
If seeing the fuel efficiency of the Bolt EUV or its driving capabilities have not sold this car for you yet the interior will. This SUV builds off of the Bolt EV by offering you more headspace and more trunk space than the hatchback does. The interior is stylish and well thought out. The backseat has more leg room so passengers feel much less crowded. Depending on what trim you go with there are various options for seat warmers and saving multiple drivers' preferences.
Chevy Bolt EUV Super Cruise
One package that everyone wants is the Super Cruise package. This is the hands free driving experience that you have been waiting for. It offers different features such as enhanced automatic braking, enhanced lane assist and a driver attention system. This makes sure that regardless of what road you are on your Bolt EUV will make sure you are attentive and focused on the road. There are compatible roads throughout the United States that offer a hands-free experience; more than 200,000 roads are compatible. Allowing an attentive driver the option to take their hands off the wheel for a moment and to experience their Bolt EUV taking control. Commuting will never be the same once you get your Bolt EUV with Super Cruise.