2020 Chevrolet Suburban
2020 Chevrolet Suburban

Inventory
You have people to haul and gear to load. Whether you're a growing family or a sports coach, you need seats for people and a cargo space that fits everything you're lugging all over town. That's where the Chevy Suburban comes in. The Suburban has been around longer than almost all of us have been alive, and its easy-loading space and cavernous passengers space is the reason why. Now in its 11th generation, the Suburban continues to provide the convenience and room families need. In this preview guide, we'll cover the changes for this new model year and what's made the Suburban great for all these decades.
What's New for 2020?

The current Suburban has been around since 2015, but changes slightly from year to year. For the 2020 model year, we see the debut of the 6.2-liter Performance package, which includes a 6.2-liter V8 engine, plus a 10-speed automatic transmission and performance-calibrated Magnetic Ride Control. That's it for 2020, so we'll go on to why Suburban is a great vehicle.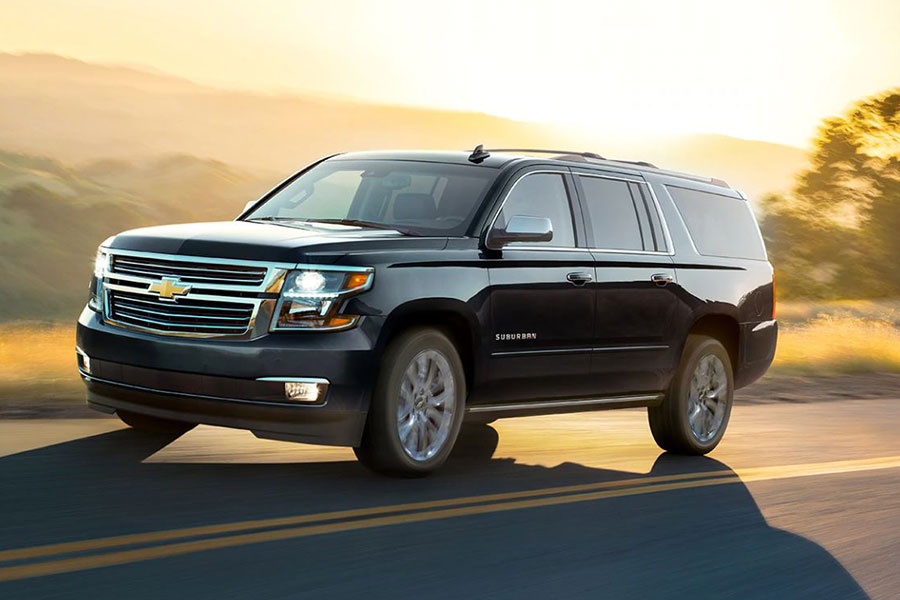 All That Space

We're not sure why, but we're always surprised by how much space is in the Suburban. The Suburban has a class-leading 121.7 cubic feet of cargo space–more than any other large SUVs, a class known for having cavernous cabins already. And if you need some of the seats, you still have 76.7 cubes with the middle row in use and 39.3 with a full car.
Speaking of seating, the Chevy Suburban has room for seven to nine people, depending on whether you spring for captain's chairs in the middle row or make the front bucket seats a row of seating instead. And, oh, the legroom. The Chevy Suburban has a whopping ten more inches of legroom for the third row than the Tahoe. The high seating up front gives you a commanding view of the road. Standard features include cloth upholstery, 10-way power-adjustable driver's seat, and six-way power-adjustable passenger seat, while options include leather upholstery, 12-way power-adjustable front seats, 10-way power-adjustable passenger seat, heated and ventilated front seats, and heated second-row seats.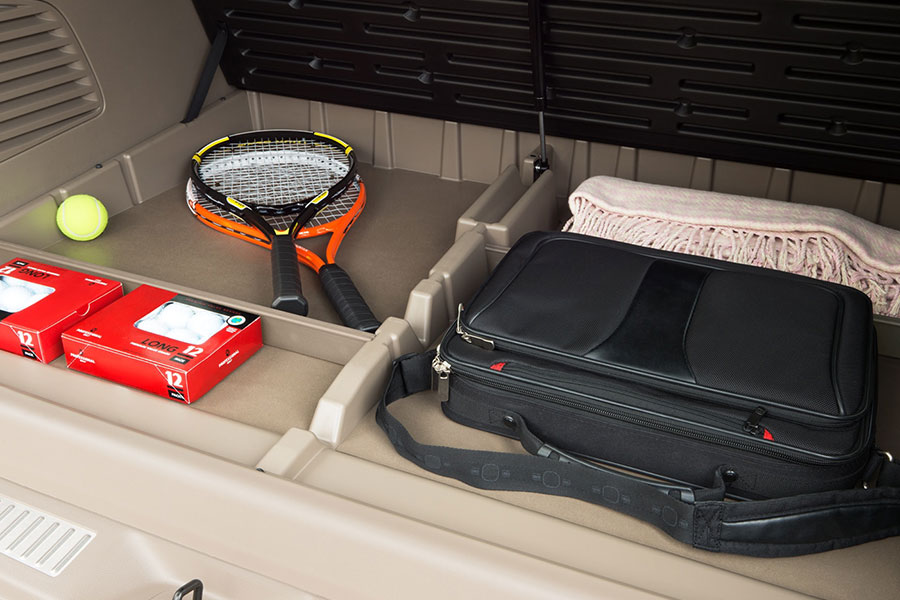 The 2020 Chevy Suburban comes with one of two engines: a standard 355-horsepower 5.3-liter V8 or an optional 420-horsepower 6.2-liter V8. Both are excellent choices, though obviously the second one has a bit more power. With all that power, the Chevy Suburban can go from zero to 60 in just 6.2 seconds and can tow loads of up to 8,300 pounds. Yes, you heard that right. About as much or a little more than a midsize pickup truck. If you want tons of space and power to haul it all, the 2020 Chevy Suburban hits the spot.