2019 Chevrolet Volt
2019 Chevrolet Volt
With its best-in-class all-electric range and rich interior refinement, the 2019 Chevrolet Volt puts an elegant spin on thrifty hybrid performance.
What is the 2019 Chevrolet Volt?
The Chevy Volt is unlike any other vehicle on the road right now. Basically, the Volt spans the gap between electric vehicles and plug-in hybrids, though it's not quite one or the other. This hybrid hatchback features both a 53-mile all-electric range and a hybrid powertrain. When the all-electric range runs out, the Volt switches to the gas-powered hybrid engine all on its own. If, like most of us, you drive fewer than 50 miles a day, you may never have to use much gas at all.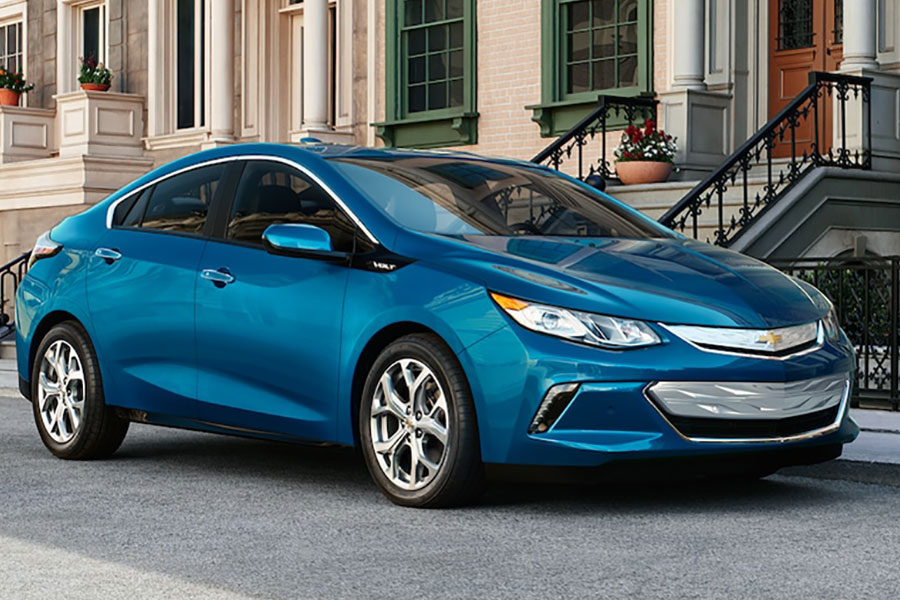 Why choose the Chevy Volt?
The 2019 Chevrolet Volt has features that you won't find anywhere else. Compared to other hybrids, its 53-mile all-electric range can't be beat. But its hybrid powertrain is equally impressive, giving you 42 mpg combined. And, once you get behind the wheel, the Volt's nimble handling and speedy performance is the icing on this fuel-efficient cake.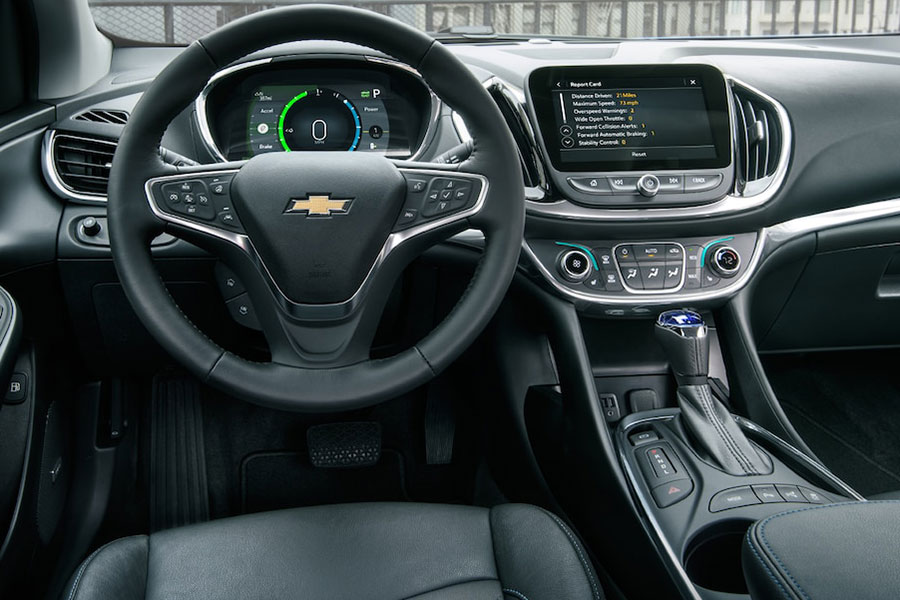 This five-passenger hybrid hatchback also delivers a cabin full of the latest tech and convenience features, giving competitors a real run for their money. Every 2019 Chevrolet Volt comes standard with all the latest in smartphone integration technology. All the latest safety aids are also available. Wherever you go, features like forward collision warning have your back.
What's new for the 2019 Chevrolet Volt?
The 2019 Chevrolet Volt definitely stays on the cutting edge. Compared to last year, a brand new 7.2-kWh onboard charger gives you a full battery in literally half the time-just two-and-a-half hours. Inside, Volt introduces some features to make life on the road easier. The newly available power driver's seat finds your comfort zone. The newly revised infotainment system now includes a high-definition rear view camera for a more detailed look at what's behind the Volt.
Which of the 2019 Chevrolet Volt trim levels should I choose?
Both the Volt trims-the LT and Premier-have a lot to offer. The one that's right for you, naturally, is the one that has everything you want at a price that makes the most sense. The LT is a great pick because you get all the modern amenities at no extra cost. For starters, this hybrid hatchback keeps you nice and comfy with its cushy seats and automatic climate control system. This trim is also packed with convenience features. Keyless entry and ignition and remote start are all great timesavers.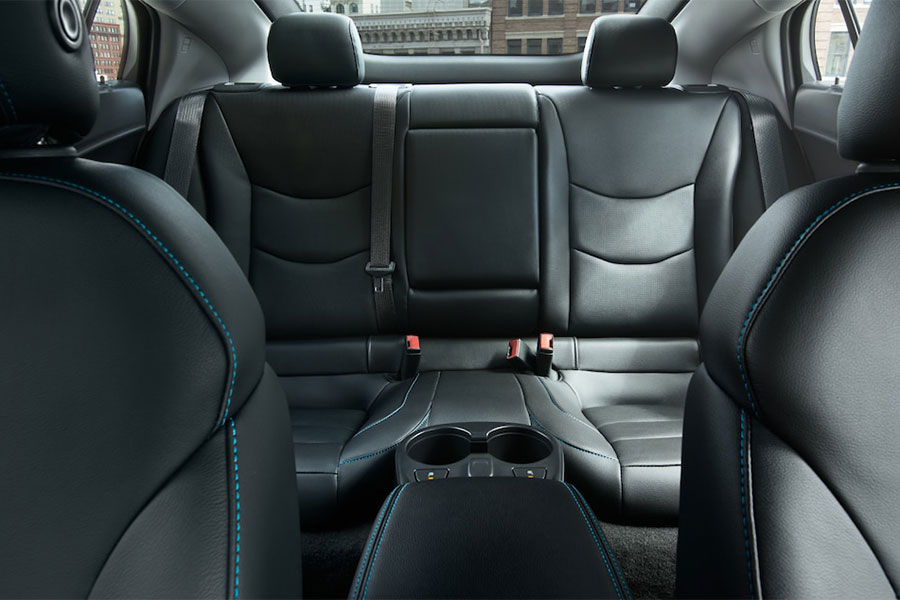 And you don't have to worry about staying connected. Standard Apple CarPlay and Android Auto gives you hands-free access to your phone's voice controls, so you can send off a text or switch music playlists like a safety pro. As you might expect, upgrading to the Volt Premier provides some serious swagger. It's decked out in luxury features-think leather upholstery and a heated, leather-wrapped steering wheel-so you can live an eco-friendly version of the good life. Both the front and rear outboard seats have heaters to ward off a cold snap.
The Premier also includes the kind of upscale conveniences you'd expect to find on a luxury sedan. That means lots of power adjustments for the driver's seat, including two-way lumbar adjustments for that just-right spot at the wheel. An automated parking system does both parallel and perpendicular parking, getting you into a tight spot without a scratch.