Used 2017 Chevrolet Cruze Sedan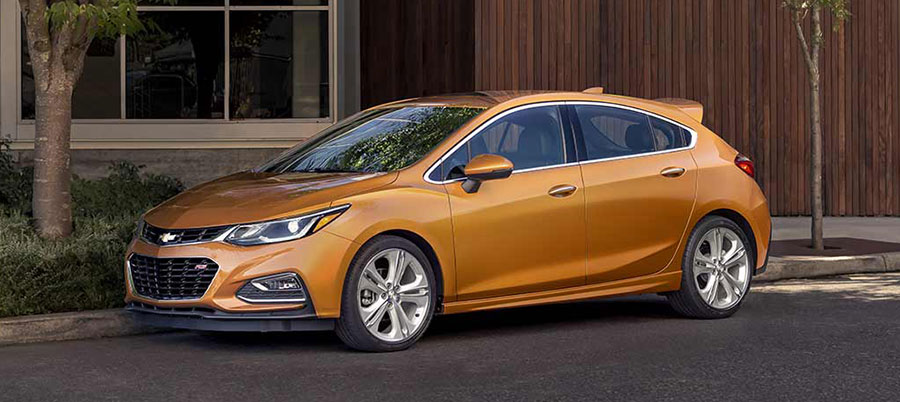 Relatively low gas prices has turned the less fuel-efficient crossovers, SUVs and trucks into the really big sellers in the current auto market. Economical compacts and subcompacts have to compete harder for their share of the market, so they have to be great rather than good to turn a buyer's head. Among this class of top-performing compacts, the Used 2017 Chevrolet Cruze is easily one of the best with great looks, fuel economy, practicality and driving dynamics.
Used 2017 Chevrolet Cruze Sedan
Looks that Thrill
The Cruze really is a fabulous looking little car, with a design that stays away from the boring and bland footprint that can often be the blueprint for a small car. The exterior styling is sharp, modern, sporty, and aerodynamic, and more than enough on its own to attract the attention of serious buyers. This second-generation model is longer overall and has a longer wheelbase than the first version, which only adds to its sleek lines and futuristic aura.
Power in a Small Package
The Used 2017 Chevrolet Cruze Sedan sticks with current convention by offering just the one engine across all four of its trim levels. The unit in question is a 153 horsepower, 1.4-liter inline-four turbo, and it's a pretty lively performer. This engine produces an ample amount of power to the front wheels, though you can choose to be more engaged through a six-speed manual transmission. Most drivers will opt for the automatic, which means they'll skip the entry-level L model which offers the six-speed as standard. The stiff structure and well-tuned suspension make the most of the available power, and that means all types of drivers will enjoy being behind the wheel of the Cruze.
Fuel Efficient Without a Hybrid Package
It's easy to assume any compact is going to be good as far as gas consumption is concerned. After all, what would be the point of one otherwise? Although it's not actually always the case, there's nothing for prospective buyers to worry about here with EPA-estimated ratings of 30 mpg in the city, 40 mpg on the highway and 34 mpg combined for the Used 2017 Chevrolet Cruze. The manual transmission does lower those numbers slightly, but the difference is so small it's not going to raise too many concerns with those who want the performance of a manual transmission.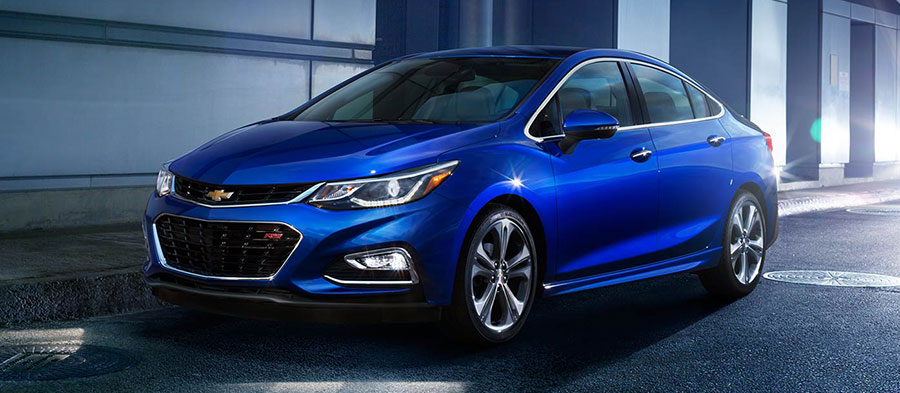 Cruze Sedan Impressively Practical
Compacts are small by their very nature (hence the name), but that doesn't mean the Used 2017 Chevrolet Cruze Sedan can't be a practical option for small families. In fact, the interior here is a lot closer to that of a midsize with more than 36 inches of rear seat legroom and a 13.7 cu.-ft. trunk that puts it towards the top of its class. The seats are big enough and comfortable enough for four people to ride comfortably around in even for the whole day.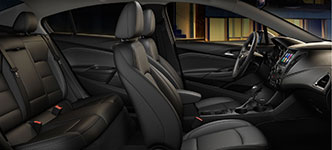 Compact but Practical
You might be surprised that the compact footprint disguises a roomy interior more like one you'd expect to find in a mid-size.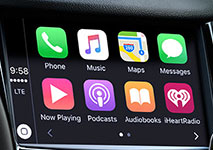 Impressive Option Packages
Cruze models are likely to feature things like a 7.0-inch infotainment display, Apple CarPlay and Android Auto, 16-inch wheels, Bluetooth, and GM's OnStar.

Smart Fuel Economy
Without heavily compromising on interior space and practicality, the Cruze still delivers the fuel efficiency we'd expect from a compact.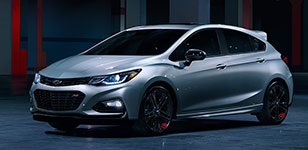 Snazzy Styling
Many small cars are all about their size and not too much else, but the Cruze is a small car you'll want for its stunning looks first.
Conclusion
It would be a crime to overlook cars as good as the Used 2017 Chevrolet Cruze Sedan, which offers efficiency, performance, and comfort in a package that provides real options outside of the crossover and truck market. If you don't need more than four seats, the Cruze Sedan really can be a fun, practical and desirable family car, especially for those living in more urban environments.