Why Now Is the Best Time to Become an Auto Mechanic
Why Now Is the Best Time to Become an Auto Mechanic

Carreer Opprotunities
Do you want to skip the endless meetings, boring chit-chat by the water cooler, business-casual dress code, and rat race of a desk job? Would you rather use your brain and get your hands dirty? Have you thought about becoming an automotive technician? Now might be better than ever to start your career in this line of work.
Getting Started and Salary
In 2017, the median annual salary of an auto technician was $39,500. Those who work at a dealership do slightly better, with a median salary of $42,360. If that doesn't sound great right away, consider this. To get started, you only need a high school diploma or GED. That's good news considering the average college student loan debt is over $38,000. And with off-the-wall interest rates, you might be working to pay that off for years. In an automotive career, you start out in the black, free and clear. A college degree is betting on the future, but hands-on, on-the-job experience is all that matters for technicians just starting out.

Any Red Flags Out There?
Definitely look for the kind of work where there is room for advancement and that teaches plenty of new skills. If your first job doesn't teach you anything besides how to rotate tires, change oil, and replace wiper blades, it's probably best to keep looking. As the auto industry changes, those who can handle the newer systems and transmissions will be those who rise to the top of the industry. Ask about hands-on training, certifications, paid vocational training programs, and room for advancement. Also remember that salaried positions are better than flat-rate.
New Technology and an Aging Workforce
The average auto mechanic has been working in the field for 21 years. In other words, a whole lot of mechanics are approaching their retirement years. Get ready for a job opening bonanza starting very soon and lasting well into the coming decade. You could be one of the fresh new faces of the auto repair industry. With the experience you gain, you can then make the decision to open your own shop or advance to running the service department at a dealership yourself.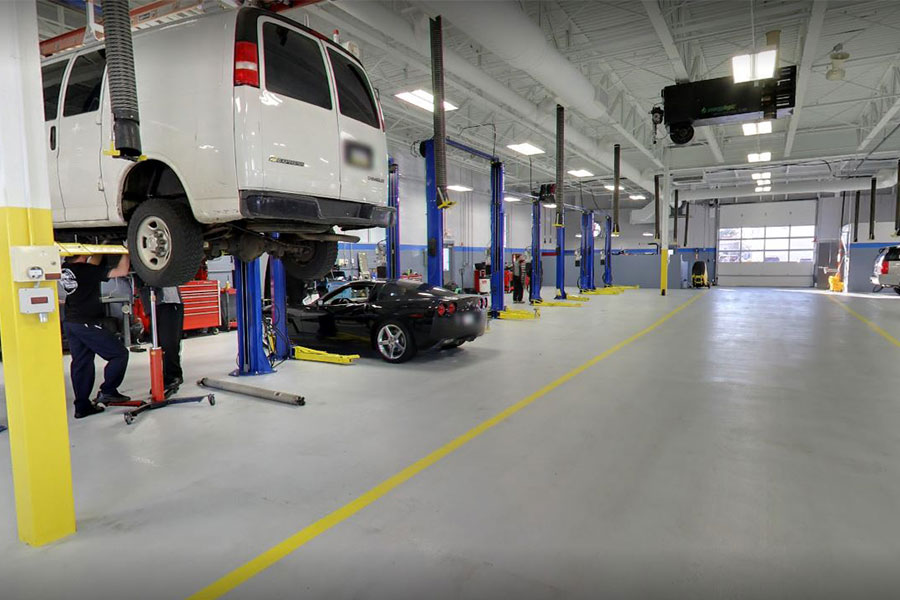 On top of that, the skills needed to become an auto technician need to advance with the technology. Electric cars, hybrids, hybrid plug-ins, hydrogen fuel cells, and other kinds of vehicles are becoming commonplace. Advanced safety features and maybe even self-driving cars have multiplied the complexity of a car's systems in just a short time. Garages and dealerships will be hiring problem-solver: people who understand these systems, can find the root of the problem, and conduct exacting repairs. The work can be challenging but really rewarding. Of course, there are always oil changes and paint jobs to perform, but you could become a real technician in every sense of the word.
Does that mean you'll be starting at computer screens and tinkering with high-tech gadgets all day? You might, but probably not. Auto technicians still have a physically demanding job and get under and in the guts of cars all day. If that kind of work appeals to you, this could be a good fit.