Lifted Truck Buying Tips
Lifted Truck Buying Tips
Need some lifted truck buying tips? We get it. There's a lot more to a lifted truck than an extra 6 inches of ride height (though, of course, those 6 inches are a big part of the draw). Check out our buying guide for a few things you need to consider as you shop around for your perfect lifted truck.
Wheels
The specialty wheels on your lifted truck, like those from lifted-truck specialists Southern Comfort, tend to create more offset than factory wheels. On the plus side, these big specialty wheels give your lifted truck a seriously wide, rugged stance. But the bigger the wheels, the more the tires are pushed out. And the more the tires are pushed out from the truck, the more the tire has to swing during a turn to give you a precise performance.
As the wheels on a lifted truck grow larger, you'll notice a big difference in turning performance-even between 20- and 22-inch wheels. The closer the offset is to the factory settings, the more your lifted truck will drive like the factory truck. But smaller wheels take away from your lifted truck's wide stance, so there's some compromise involved.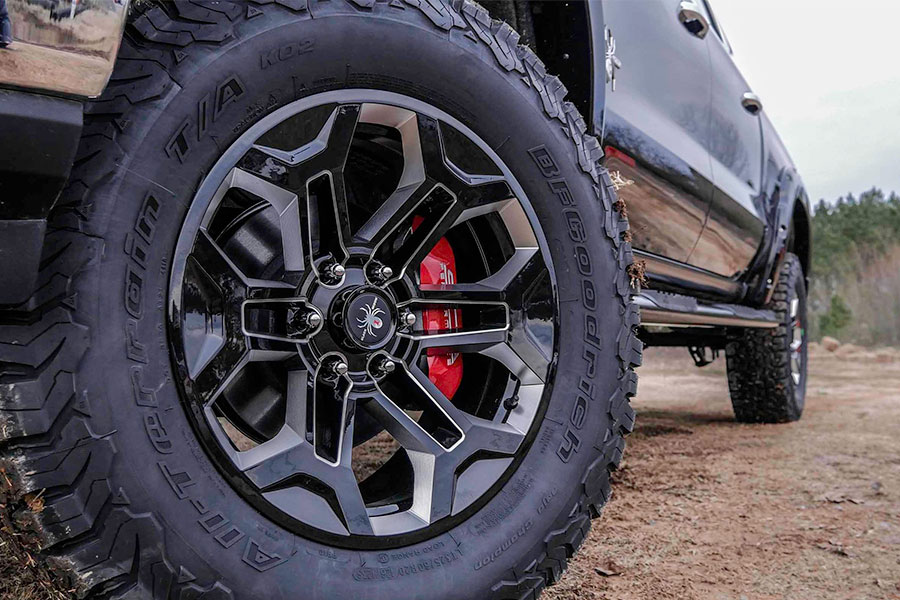 Tires
Tires affect your lifted truck's handling in a big way. On lifted trucks with big, 20-inch wheels (or bigger) and 35-inch tires, the tires are often BF Goodrich brand. These span the gap between excellent on-road drivability-keeping the noise to a minimum-and world-class off-road performance. (You'll sling mud with the best of them.)
However, if you plan to tow heavy loads on a regular basis, you should keep in mind that these big BFG tires won't last as long as they would otherwise. Luckily, lifted truck tires come in all shapes and sizes. With enough experimenting, you can create a lifted truck that's also a tow-friendly workhorse. We're happy to test-drive any number of tire options with you.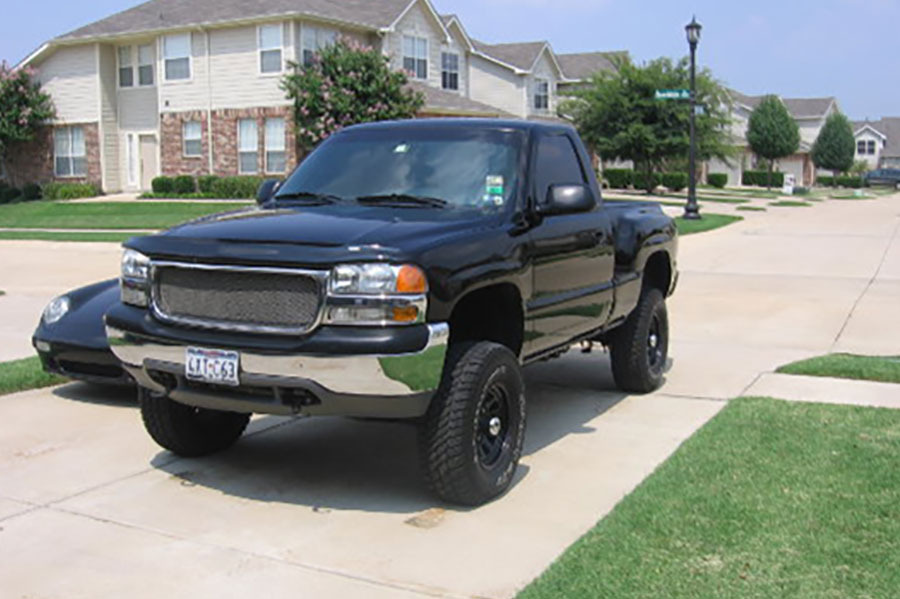 Suspension
Buying a used lifted truck? Keep in mind that it's a good idea to re-torque the suspension after every 5,000 miles. Over time, everyday driving is enough to un-torque the suspension. Some aftermarket suspension kits, such as Southern Comfort lifted trucks, will re-torque your lifted truck suspension at no extra cost.
Gear Ratio
We don't want to get too technical on you, but gear ratio is an important aspect of any truck's daily drive, lifted or not. Gear ratio affects performance, giving you more (or less) pep when it's time to accelerate or tow heavy machinery. Getting the right gear ratio also means balancing power with fuel economy. A more aggressive gear ratio equals more power, but it also keeps your rpms higher, costing you more at the pump.
For the best possible final drive ratio, you need to consider your lifted truck's unique engine and transmission. The right gear ratio for your lifted truck also depends on what you're doing every day. (Are you towing a 3,000-lb. Airstream or a 10,000-lb. Bobcat? Or maybe you never tow anything.) You want a gear ratio that's aggressive enough but that doesn't cost you in terms of fuel economy.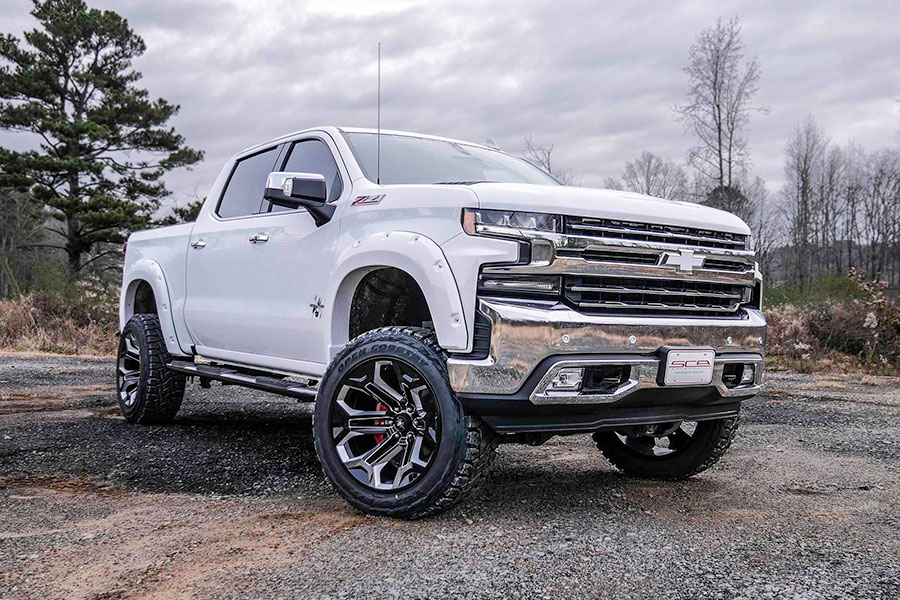 Your Perfect Lift Kit
Not every aftermarket lift kit is built the same. For example, some may have more aggressive steering stops (to keep the tires from rubbing the suspension), which affect a truck's turning radius. As you shop around, make sure to note how a lift kit is affecting the truck's performance. That way, you'll drive home with a lifted truck that can make a tight enough turn to get up your narrow driveway.