Chevrolet Traverse vs Kia Telluride
Chevrolet Traverse vs Kia Telluride

Inventory
The 2020 Chevrolet Traverse and Kia Telluride offer that classic crossover combination of family-style comfort and sporty utility. But these models are also known for their unique style and tech-savvy performance. Which should you choose? That all depends on what you want out of a midsize crossover. Read our comparison guide to learn more.
Feature-Rich Comfort: 2020 Chevrolet Traverse
In this segment, it doesn't get roomier than the Traverse. To get more space, you would have to move up to the truck-based, full-size SUV segment. And the Traverse's supportive seating and smooth ride only add to your daily comfort. High-end comfort options, like heated and ventilated front seats, are pure bliss.
The Telluride might not be quite as spacious as the Traverse, but, as the biggest Kia crossover on offer, it is pretty roomy in its own right. And this Kia definitely delivers in the comfort department, with supportive seats and a quiet cabin of its own. Though you won't enjoy as much legroom, you will definitely get a smooth ride.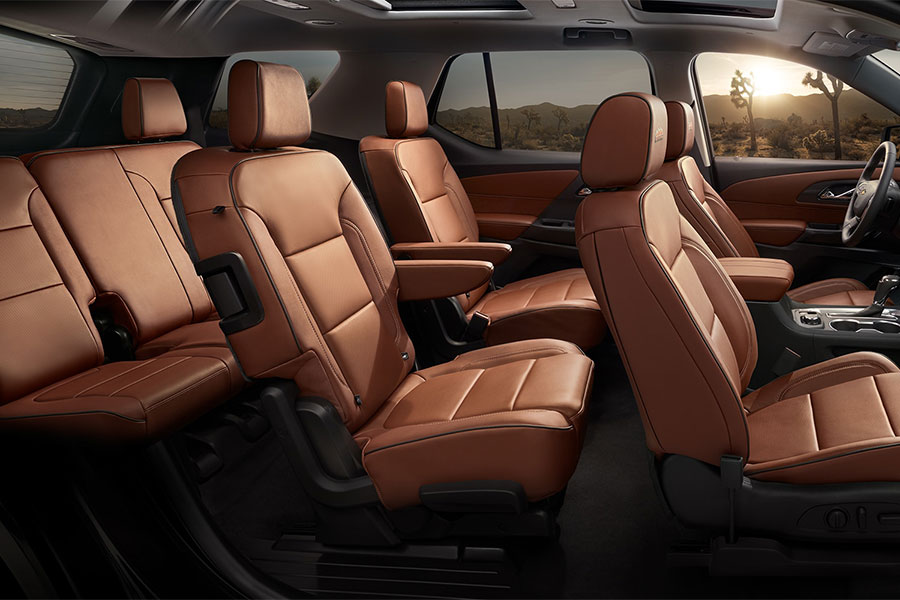 Best Tech Lineup: 2020 Chevrolet Traverse
Like its fellow Chevys, the Traverse comes standard with all the modern tech goodies. That means you get complete smartphone integration with Apple CarPlay and Android Auto capabilities. But it also means that you can take a Wi-Fi hotspot along for the ride. Chevy even includes a unique Teen Driver system, which helps parents keep tabs on newbie drivers.
The Telluride also has a pretty impressive standard tech lineup. Like with the Traverse, you get a standard infotainment system with Apple CarPlay and Android Auto. The Telluride doesn't offer a Wi-Fi connection, but you do get five standard USB ports, spread throughout the cabin for easy charging.
Modern Style: 2020 Kia Telluride
Nothing looks quite like the Telluride. Its square headlights and big, flashy grille set it apart from other crossovers. This new Kia is definitely ready to turn heads. Inside, the Telluride is equally stunning with its clean-cut dash and quality cabin materials.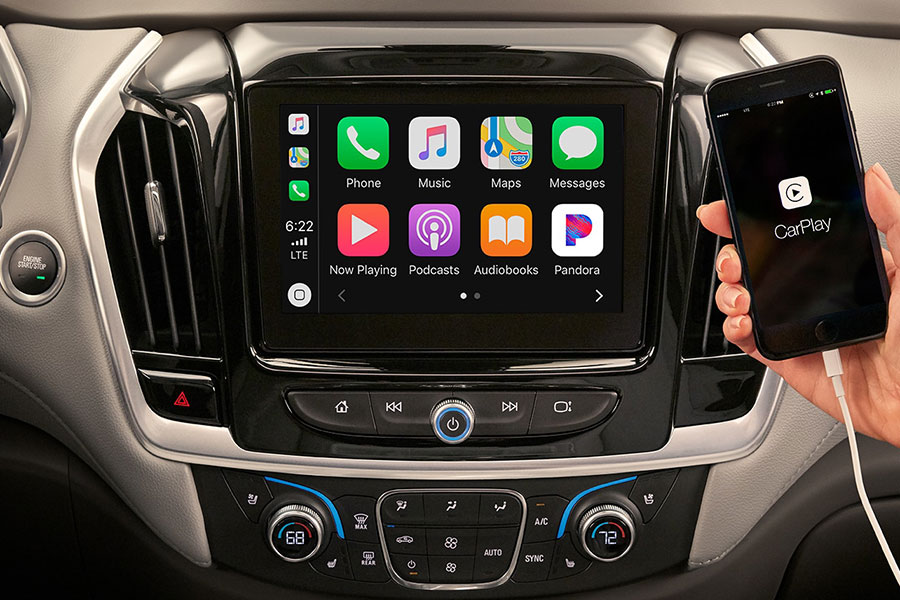 Admittedly, the 2020 Traverse isn't as flamboyant. But this Chevy crossover has its own rugged style, with its imposing size and strong lines. And, with interior options like leather upholstery and special cabin trim, you can create a Traverse that's perfectly suited to your personal taste.
Max Towing: It's a Tie!
With the right equipment, both the 2020 Chevrolet Traverse and Kia Telluride can tow max loads of 5,000 pounds. That's plenty of muscle—more than enough to tow a pretty big boat or horse trailer. These midsize crossover SUVs can even tow a small camper to your favorite outdoor spot.
The all-new Kia Telluride has undeniable style, but the 2020 Chevrolet Traverse offers tried-and-true comfort, performance, and utility. The Traverse is our pick for adventure-loving families in need of a smooth, smart, capable ride.