Chevrolet Cruze vs Impala
Chevrolet Cruze vs Impala

Inventory
Trying to decide between the 2019 Chevrolet Cruze and 2020 Chevrolet Impala? Though they might differ in size, power, and efficiency, these two cars also have a lot in common. Before you head to the dealership, check out our comparison guide. We'll help you understand the major differences between the Cruze and the Impala, so you can decide which is right for you.
Cabin Size and Comfort
As a full-size, four-door sedan, the 2020 Chevrolet Impala is the roomiest of the pair. If you're looking for a family hauler, the Impala is an excellent option. Besides extra legroom, it supplies a silky smooth ride, soaking up bumps with ease.
The Chevrolet Cruze is a compact sedan, and its size alone appeals to a much different driver. It might not have as much elbow or legroom as the Impala, but there's still enough space for a comfortable commute. The Cruze's seats were designed for the long haul, with generous padding and plenty of support.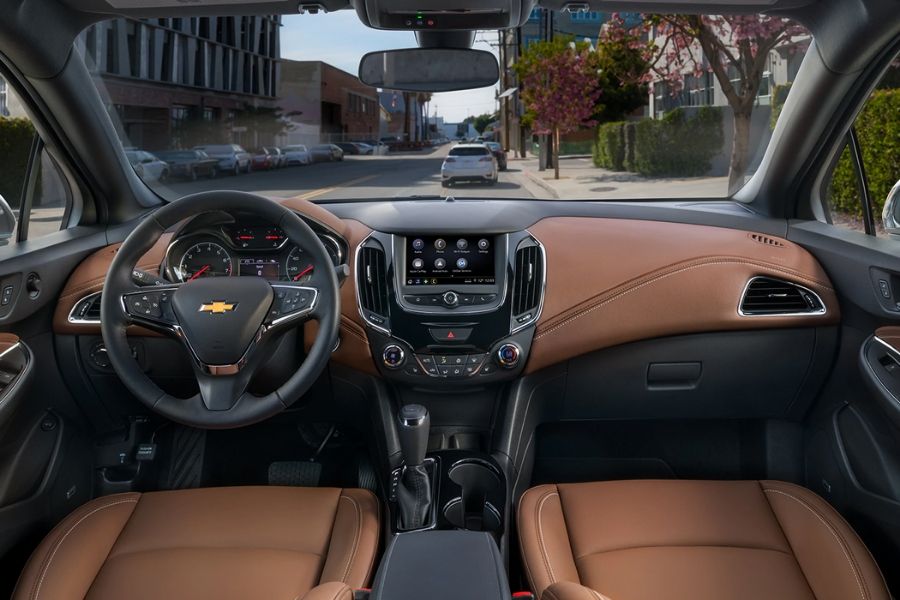 Modern Technology
Here, the 2020 Chevrolet Cruze and Impala have more in common than not. Both models impress with their standard tech lineups. Every Cruze and Impala trim includes the infotainment features drivers crave, like the 7-inch touchscreen and Apple CarPlay and Android Auto smartphone integration. These cars' standard USB ports keep your devices charged. They even come standard with a Wi-Fi hotspot, sprucing up your connection when your mobile device fades to one bar.
Fuel Economy
In the tradition of full-size sedans, the 2020 Chevrolet Impala is a smooth, powerful operator. Every Impala features a 3.6-liter V6 that spits out 305 horsepower and 264 pound-feet of torque for satisfying speed. It even does a decent job of balancing all of that power with fuel economy, earning 22 mpg combined.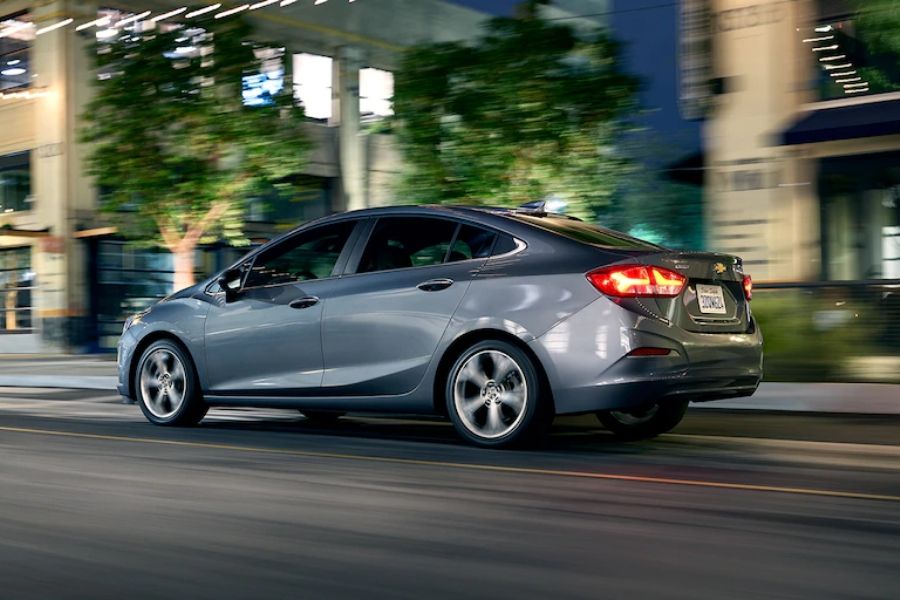 If the Impala appeals to luxury-minded drivers, the 2020 Chevrolet Cruze is a big draw for commuters. The Cruze Diesel trim model is particularly fuel-efficient, with a 1.6-liter four-cylinder diesel engine that helps you earn 37 mpg combined. Other models feature a turbocharged1.4-liter four-cylinder engine that delivers both a sporty performance and up to 33 mpg combined.
Passenger Safety
Once again, the 2020 Chevrolet Impala and 2019 Cruze have plenty of features in common. Both come standard with Chevy's OnStar emergency telematics system, through which you can request roadside assistance. It can even send emergency assistance after a crash, even if you aren't able to make the request yourself. Both models come standard with a rearview camera, making it easy to back into a parking space or out of a narrow driveway.
You can also add a range of high-tech options to both the Cruze and the Impala. These include blind-spot monitoring and forward collision warning with low-speed automatic emergency braking – features to help you avoid danger.
Though the 2020 Impala and 2019 Cruze have much in common, they actually appeal to different kinds of drivers. The bigger Impala is the upscale option, with its powerful engine and luxuriously roomy cabin. The smaller Cruze offers an impressive range of high-tech features at a great price, and commuters will love its excellent EPA ratings.