2022 Chevy Malibu
Chevrolet brought in 2022 strong with the all-new 2022 Malibu. The Malibu is a force in this year's lineup of family sedans with great features, power under the hood and a very comfortable drive. It also retains its signature look and has a pleasant interior across all trim levels.
What's New for the Malibu in 2022?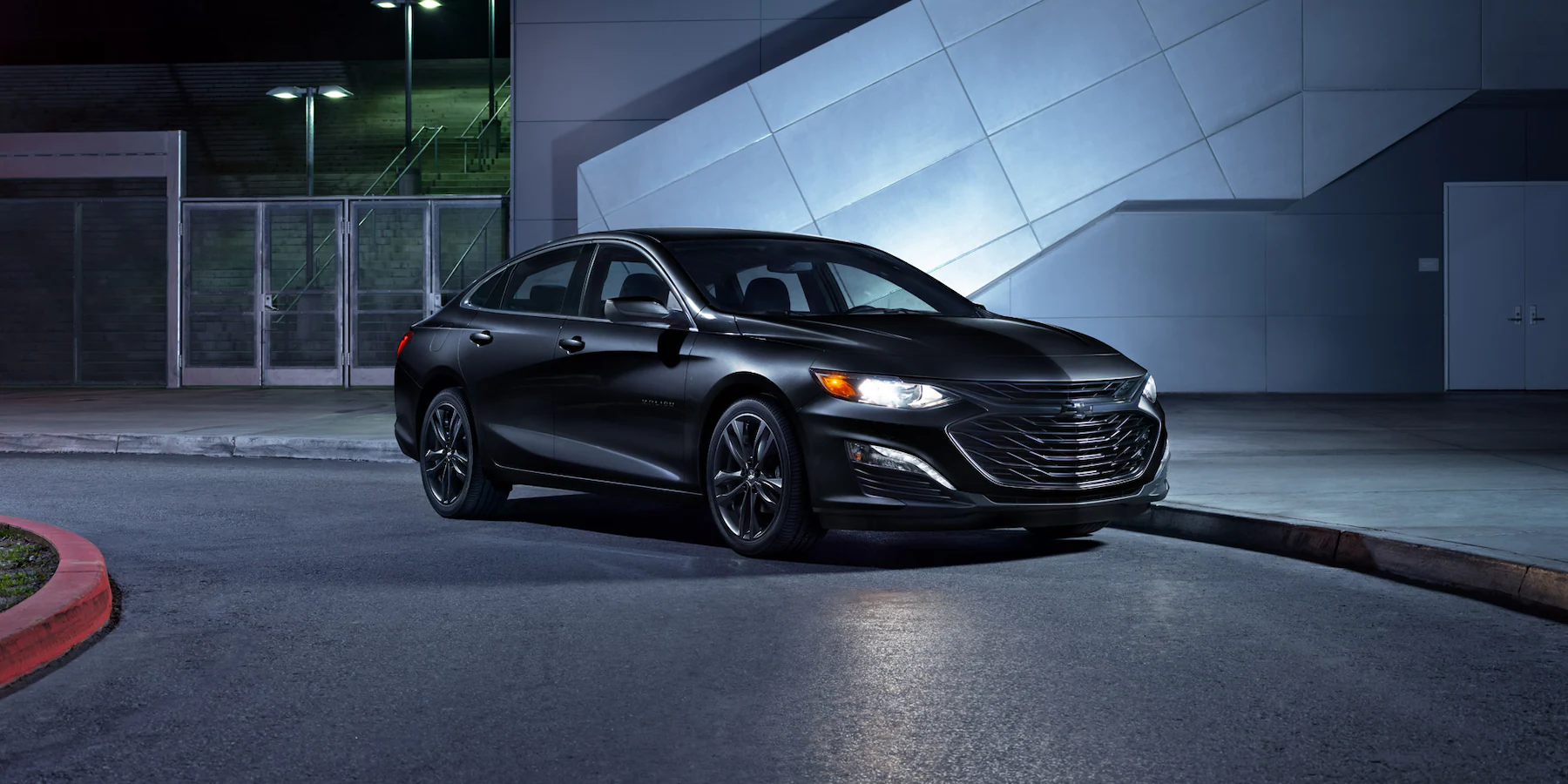 The main difference from 2021 to 2022 is that Chevrolet crosses out the L trim level as one of your options, making it so the base level starts a little stronger this year. The Malibu retained all of its other signature features this year without any other significant changes.
The 2022 Malibu's Performance and Engine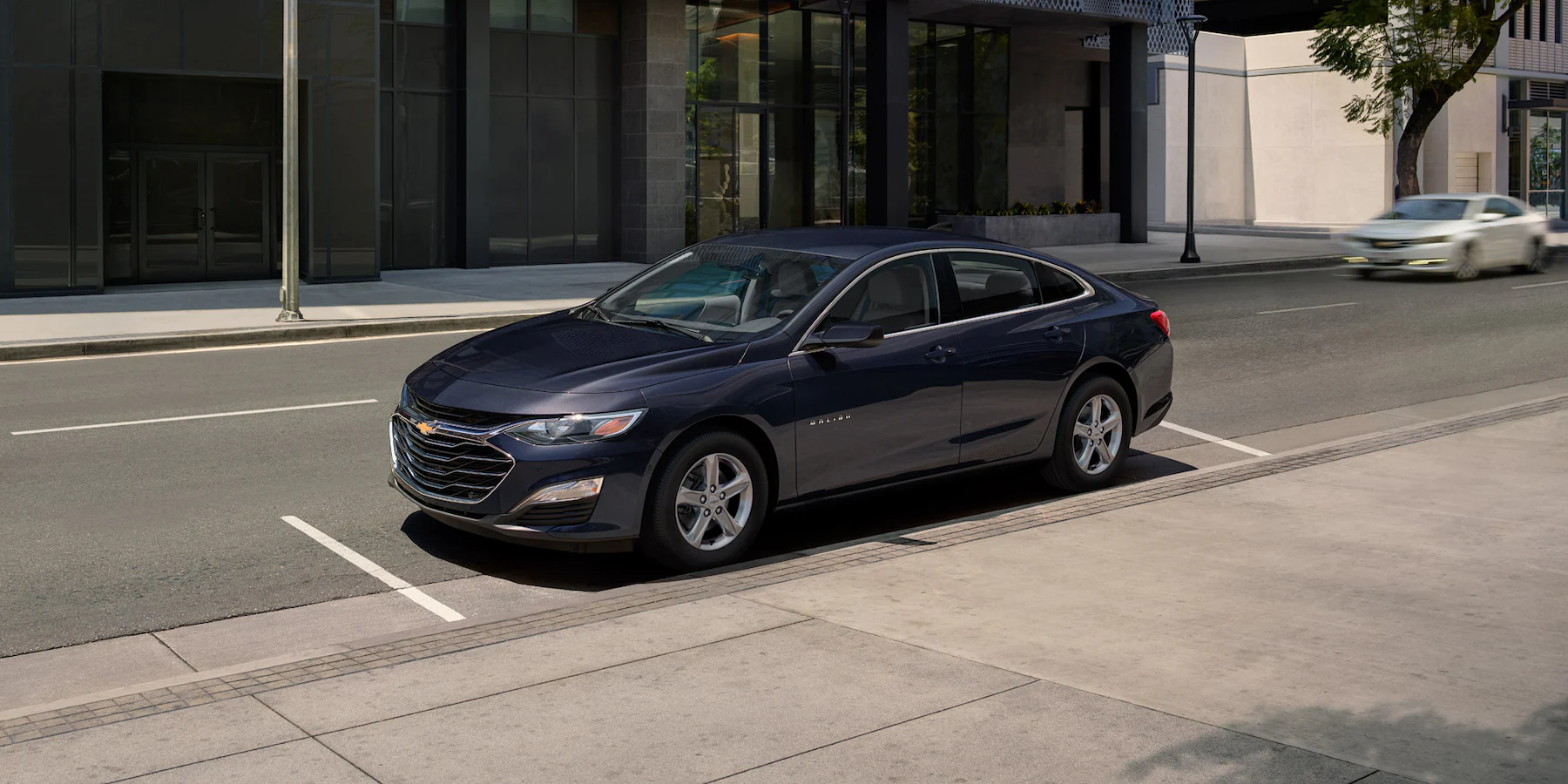 This year the base Malibu has an efficient 1.5L turbocharged 4 cylinder engine that powers this car and is sufficient for all your needs. This engine gets a combined average of 32 mpg on the highway and in town. Unique to the Premier trim level, a faster engine is available with a 2.0L turbocharged 9 speed transmission. With the larger engine though there is a downturn in the fuel efficiency, getting an average 26 mpg on the highway and in town. These two options both have front wheel drive but unique to the base engine is a continuously variable transmission. The two drive extremely well and accelerate as fast as you could hope to. Smooth, quick and comfy describes each trim level of the 2022 Chevrolet Malibu.
MasterH2
LS Base Trim
Starts at $23,400 MSRP, very basic with only a few add-on options:
1.5L Turbocharged 4 Cylinder Engine with Direct Injection
Continuously Variable Transmission
10 Airbags
Strut suspension with a 4 link rear suspension
RS Trim
Starts at $24,400, a bit more sporty, with all the options of the LS, plus:
Black Chevy Logo, with RS logos and more color options
Chrome grill with Black inserts
Dual exhaust
18" wheels
LT Trim
Starts at $26,800 has a few cosmetic changes, more add-on options, and a few features having everything of the previous trims plus:
LED Lights that run during the day
Body-color mirrors that are heated and power adjusted
17" wheels
Body color antenna
Premier Trim
Starting at $33,500 it has a more powerful engine, more comfort on the inside and more cosmetic features, it has all the previous trim options or replaces them with better upgrades such as:
2.0L turbocharged engine with a 9 speed automatic engine
Chrome door handle with body color handles
19" Aluminum wheels
Bright steel plates
Additional Packages for the Chevy Malibu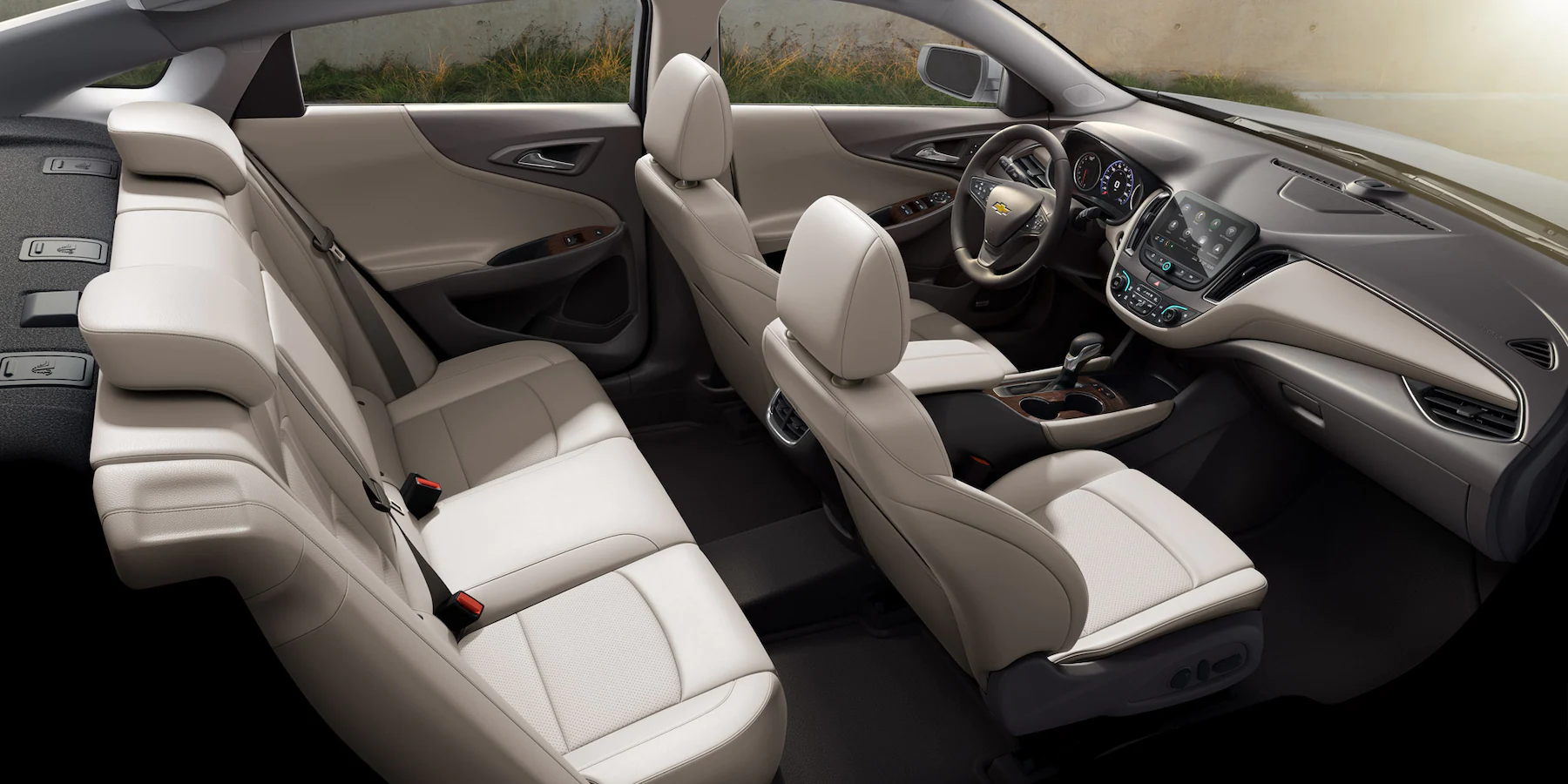 On top of the trim levels for the Malibu there are numerous packages to get in addition to the trim level you choose. Our two favorites are special editions unique to the LT trim, the Midnight Edition or the Sport Edition. The Midnight addition adds a lot of cool cosmetic changes, adding leather to the steering wheel and making the grill sportier. It also upgrades your tires and logos, blacking everything out.The Sport Edition will give you all of the previous extras but with a mineral gray metallic exterior. There are also the Redline and Leather editions available for all trim levels. The Leather edition adds in a heated steering wheel and more leather throughout the interior. The Redline edition throws in more blacked-out logos and grilles as well. There is one package that would be a great addition to all trim levels, the Driver Confidence Package, or the extra safety features package with lane assist and similar features.
Why the 2022 Malibu?
If you are looking for a family sedan with an interior that focuses on comfort and maximizes its space, then the Chevy Malibu is the sedan for you. The passenger seat is particularly spacious giving your navigator lots of room to work with. It also has a large backseat for a sedan, really making it so it can fit you and yours comfortably. The trims from the base to the premier all have great features and options that make driving comfortable and fun. If you are looking for the most options for your money then the LT is the trim level you want, especially with the special editions unique to its trim level. Want more luxury and comfort in your ride? Then the Premier trim is what you need. It adds in a larger engine and keeps that comfortable ride at the same time. The 2022 Malibu also has a very clean, sporty look for its comfort level, making it a respectable and enjoyable vehicle. Whether you are looking for comfort, for sport, or for space, the Chevrolet Malibu is your car. Perfectly maximizing each of these attributes to make a great choice for any individual or family. Come get your 2022 Malibu today!