2020 Chevrolet Spark vs Toyota Yaris
2020 Chevrolet Spark vs Toyota Yaris

Inventory
The 2020 Chevrolet Spark is spunky, energetic and full of attitude. You'll be able to maneuver in and out of tight parking spots, navigate through crowded lanes, and show off your style in this city go-getter compact car. Let's compare the 2020 Chevrolet Spark to its competitor, the 2020 Toyota Yaris, and you can decide.
Design
The 2020 Chevrolet Spark is a fun little hatchback that seats up to four people, with plenty of front row space. It is available in four trim levels, with each trim adding more conveniences: Spark LS, 1LT, Activ, and the 2LT. The Activ trim even tacks on roof rails for your active lifestyle. Additional available conveniences include, synthetic leather upholstery, a leather wrapped steering wheel, heated front seats, and 15-inch wheels. There is 11.1 cubic feet of cargo space behind the rear seats and 27.2 cubic feet when the seats are folded down.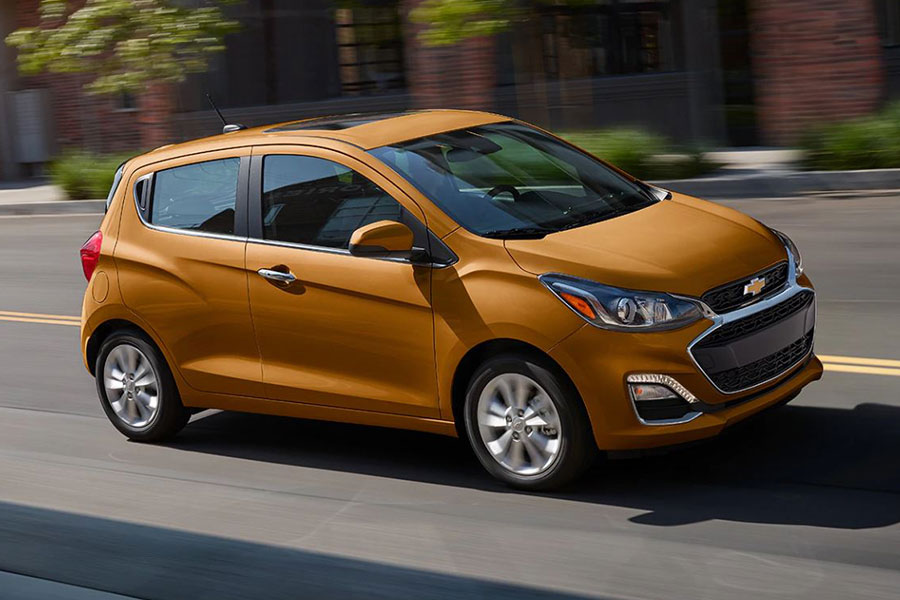 The 2020 Toyota Yaris is available in a sedan or a hatchback and seats five in both body styles. It handles well around town, but tends to jitter and shimmy over rough payment. It has roomy front seats with cloth upholstery and manually adjustable front seats. It also provides available synthetic leather upholstery and a leather-wrapped steering wheel. The Yaris sedan offers 13.4 cubic feet of cargo space and the hatchback offers 15.8 cubic feet of space. The rear seats don't fold completely flat; therefore, you won't get the added cargo space that the Spark offers. It comes in three trim levels: L, LE and XLE.
The Chevrolet Spark LS offers plenty of standard and available technology features; including an easy to use infotainment system, with a 7-inch touchscreen, Android Auto and Apple CarPlay, Bluetooth, USB connectivity, and a four-speaker audio system. OnStar communications system is also standard, including a 4GLTE car Wi-Fi hotspot. Available features offered on higher trims include cruise control, remote keyless entry, fog lights, and a six-speaker audio system. The Spark comes standard with a rearview camera. Available active safety features include rear parking sensors, forward collision warning, lane departure warning, and automatic emergency braking.
The Toyota Yaris's safety and tech features are basic and standard with a 7-inch touchscreen, Apple CarPlay and Android Auto, USB ports, Bluetooth, and a six-speaker stereo. Its safety features include a rearview camera and low-speed forward collision warning with brake assist.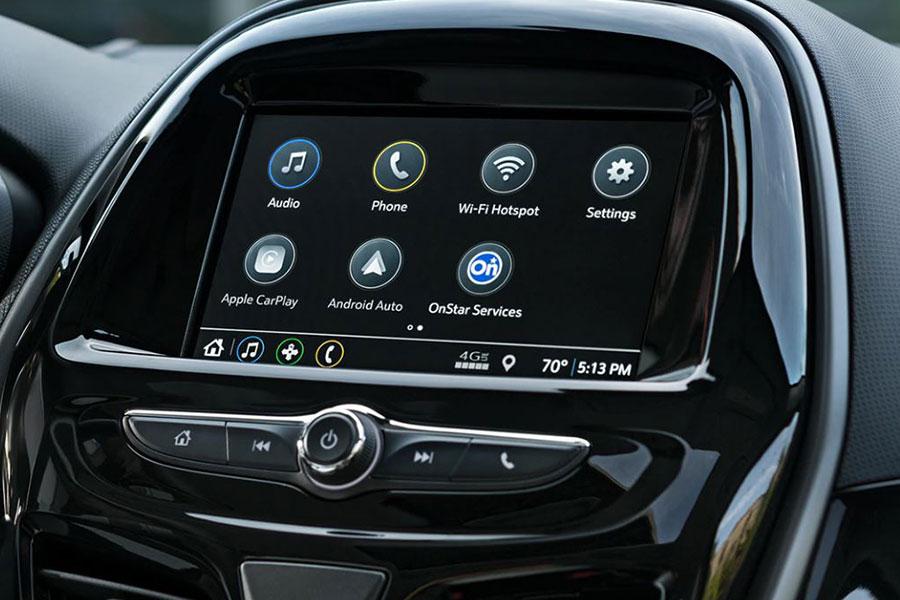 All Sparks come with a 1.4-liter four-cylinder engine that produces 98 hp and 94 lb-ft of torque. It is offered in a five-speed manual transmission or a continuously variable automatic transmission. With one of the lowest base prices in its class, the Chevrolet Sparks starts at an affordable $13,220 and ranges to $16,620 for the Spark 2LT. This compact hatchback offers high fuel economy, with 29/38 mpg city and highway for the manual transmission and 30/38 mpg for the automatic transmission.
The Toyota Yaris comes with a 1.5-liter four-cylinder engine with 106 hp and 103 lb-ft of torque. A six-speed manual transmission is standard, and an automatic transmission is optional, but standard on the XLE. Pricing for the Yaris sedan starts at $15,650 and ranges to $18,750 for the Yaris XLE. Pricing for the Yaris Hatchback starts at $17,750 and goes to $18,750 for the XLE Hatchback. The Yaris has a similar fuel economy with an estimated 30/39 mpg in the city and highway with its manual transmission and 32/40 mpg for the automatic transmission.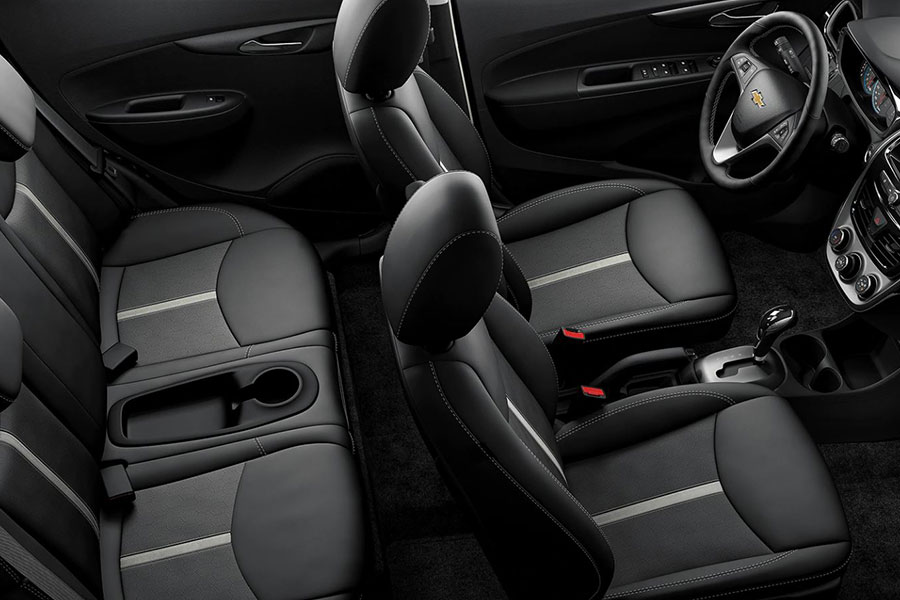 Overall
Two similar compact cars that will get you quickly around town and in and out of parking spaces. The notable difference is Chevrolet Spark's impressive number of features for an affordable price. Burlington Chevrolet will help you make your choice. Stop by and take a drive.