2020 Chevrolet Silverado HD
2020 Chevrolet Silverado HD

Inventory
The moniker HD means 'Heavy Duty,' and that's the truth when it comes to these trucks. The 2020 Chevy Silverado 2500 and 3500 HD are the kinds of trucks that you turn to for the biggest, dirtiest jobs. They haul a ton, pull even more, and have the guts and heart to keep on truckin' no matter the load. The 2020 model year means a massive overhaul for the Silverado HD. And we're here to preview the changes and improvements Chevrolet is rolling out for us.
Taking the Trophy Back
Ram made a big ballyhoo about their best-in-class towing numbers, but their reign was short-lived. The Chevy Silverado 3500 HD offers an knee-weakening 910 pound-feet of torque that can tow up to an astounding 35,500 pounds if you add a gooseneck and fifth-wheel for towing. That beats out Ram's 35,100-pound limit. This Silverado offers 445 horsepower with its turbodiesel engine paired with a 10-speed automatic transmission. Those extra gears help the towing number, the truck's fuel economy, and overall driveability.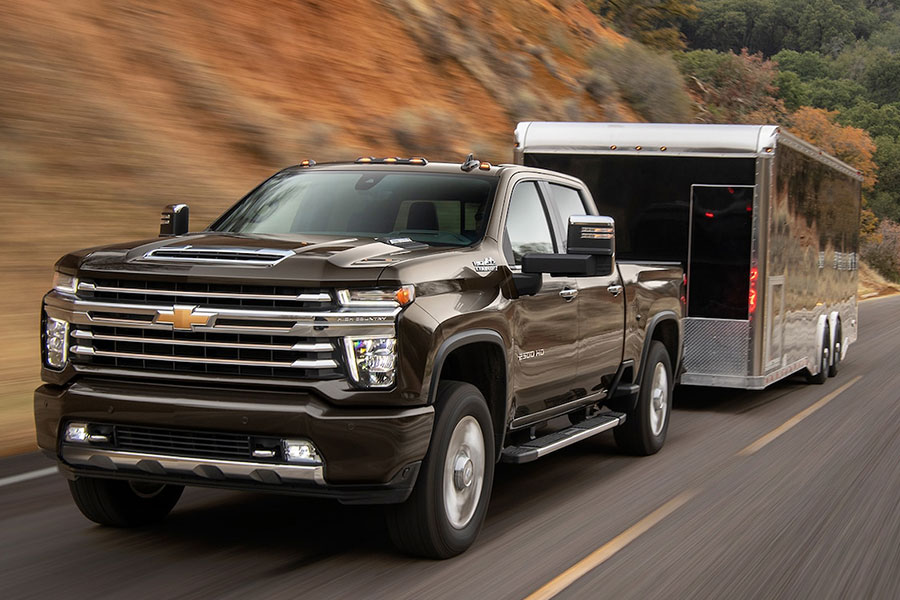 If diesel isn't your thing, there's also a 6.6-liter gasoline V8 delivering 401 horsepower and 464 pound-feet of torque with towing capability maxing out at 17,400 pounds. The V8 engine is mated with a six-speed automatic transmission. Looking at the Chevy Silverado 2500 HD, you can tow up to 18,500 pounds, which is also great utility.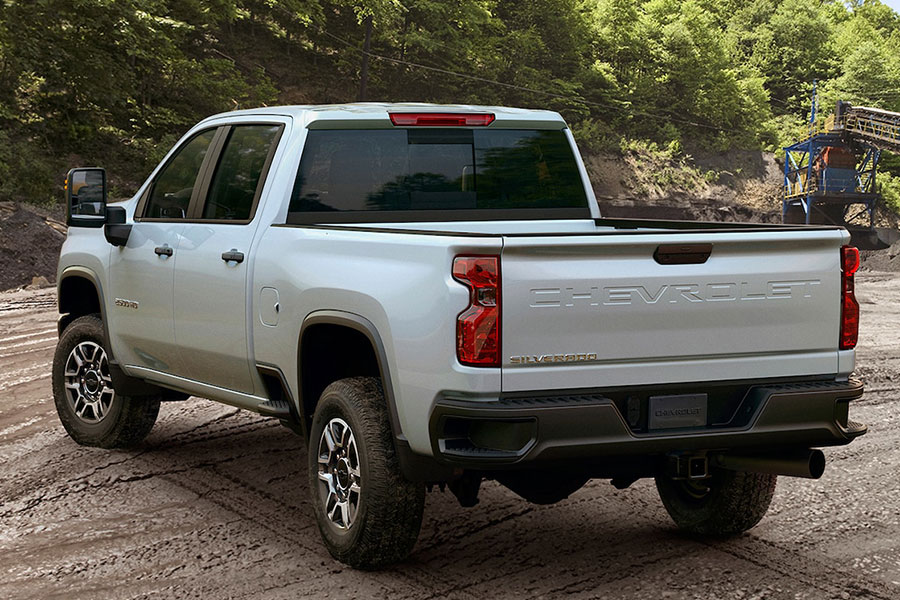 Inching Closer to Perfection
Chevrolet lengthened the wheelbase of the 2020 Chevy Silverado HD by 5.2 inches. That gave designers some room to play with. They extended the rear seat legroom by 3 inches and bringing overall passenger space to within tenths of an inch of the class-leading Ford F-series Super Duty trucks. The rest of the extra space went to the box, which lengthened by 3.4 inches. The truck bed was 6.6 feet long in previous years. Now the box is pushing 7 feet. There's also the 8-foot box, which lengthened by half an inch so you can easily close the tailgate even with full-length sheet of plywood. All these extra inches means more utility for you and a little more room for your passengers to stretch their legs. In fact, the Chevy Silverado HD has more cargo room than any of its rivals.
Invisible Trailer
One of the most surprising advancements in camera technology debuts with the 2020 Chevy Silverado HD. This feature–the Transparent Trailer view–superimposes different camera angles into one seamless image that makes the trailer disappear. As a result, you can see exactly what is behind your truck and trailer with no obstacles in the way. It's a pretty neat innovation and sure does take away the guesswork of backing up.
And that's just like Chevy, consistently taking the truck's utility to a whole new level. We have best-in-class towing, more cargo and passenger room than ever before, and innovative technology. What'll Chevy dream up next?