2020 Chevrolet Silverado 1500
2020 Chevrolet Silverado 1500

Inventory
The Chevy Silverado 1500 is one of the best full-size pickup trucks on the road. Chevy has been making trucks for the past century and that know-how certainly shows in their latest model year of this bestselling truck. For one thing, this best-in-class model boasts a towing capacity. In this preview guide, we look at what's new and what was good all along.
What's New for 2020?

The Silverado 1500 is fresh off a top-to-bottom redesign that happened last year. But that doesn't mean Chevy has stopped improving. The biggest news is that the 3-liter Duramax turbodiesel is now available as an option. Diesel enthusiasts know that better fuel economy is in the offing with engines like these, which is why the Silverado 1500 with Duramax gets a stellar 23 city miles and 33 highway miles per gallon, outstanding in this full-size class. The diesel engine gets 277 horsepower and 460 pound-feet of torque and is mated with an efficient 10-speed automatic transmission. What can this diesel engine do? How about 9,300 pounds of towing capability when properly configured? That ought to get the job done. The diesel engine is available on the LT, RST, LTZ and High Country trims.
In other 2020 news, the Silverado 1500 is getting cruise control, a much-requested feature, along with a new advanced trailering system with up to a whopping fifteen camera views. That means you get a bird's eye and every other view–including one where the trailer seems to disappear–so you can maneuver just about any trailer, no matter how large.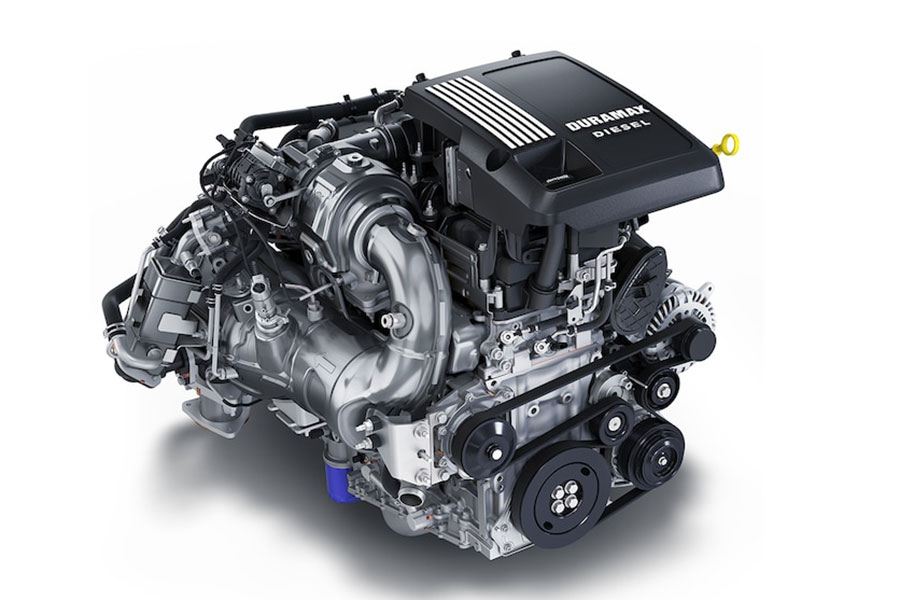 Engines, Engines, Engines

One of the strengths of the 2020 Chevy Silverado 1500 is the sheer number of options. We've already discussed the new Duramax turbodiesel engine new this year. There's also a V6, two V8s, and a turbocharged four-cylinder. That's a total of five engines to choose from, so you get a truck that fits your kind of work. If you want quick acceleration, the 420-horsepower 6.2-liter V8 goes from zero to 60 mph in just 6.1 seconds. If you want diesel, you know what to do.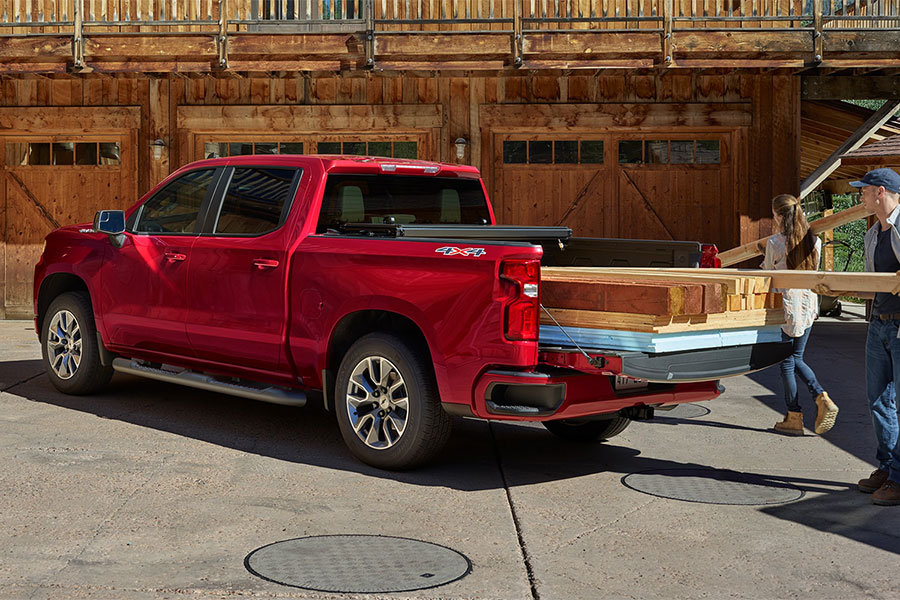 Unmatched Strength

There's another good reason to get the stronger V8. That way you get class-leading towing capacity. That's right. As of 2020, the Chevy Silverado 1500 has taken home the trailering crown, towing loads of up to 13,400 pounds. The 10-speed transmission is smooth and efficient about moving through all the gears. And that 420 horsepower and 460 pound-feet of torque definitely gives the Chevy Silverado 1500 bragging rights. All in all, if you want the best in real-world work output, the 2020 Silverado 1500 is the best on the market today. And that's saying something.