2020 Chevrolet Corvette
2020 Chevrolet Corvette

Inventory
Next-level precision, power, and elegance begin with the 2020 Chevrolet Corvette.
What's new for the 2020 Chevrolet Corvette?
So what makes the new eight-generation C8 Corvette so coveted? First of all, there are the added benefits of its new mid-engine design. Then there's its accessible, yet masterful handling. Best of all, you get world-class style and performance at an unbeatable price.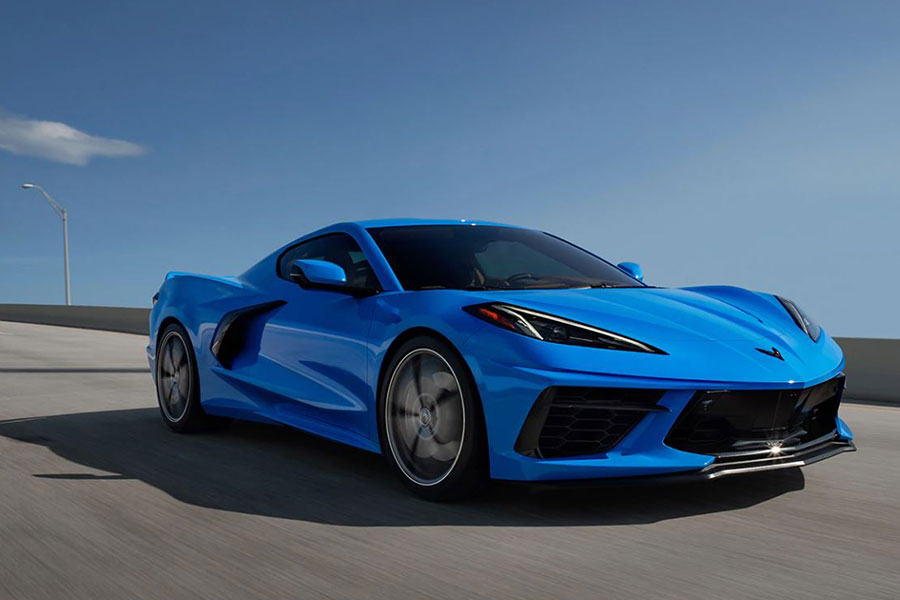 Why choose the 2020 Chevrolet Corvette?
To squeeze even more performance from the iconic Corvette, Chevy decided on a new mid-engine body style. The design's most obvious advantages are in the weight distribution department.
The results of these changes are readily apparent–the C8 Corvette is a formidable force on the track. This sports car's excellent handling balance and grip are easily accessible, too, which means you don't need to be a Formula 1 driver to push the C8 to its limits. In daily driving, the powertrain supplies plenty of enthusiasm. And, as always, the Corvette is a world-class grand-touring vehicle, turning long trips into pleasure cruises.
Inside, the C8 puts a big emphasis on the driver. From your place at the steering wheel, all controls are within easy reach, maximizing convenience. This sports car is equally luxurious, with high-end materials throughout the cockpit and a wealth of cutting-edge tech features at your behest.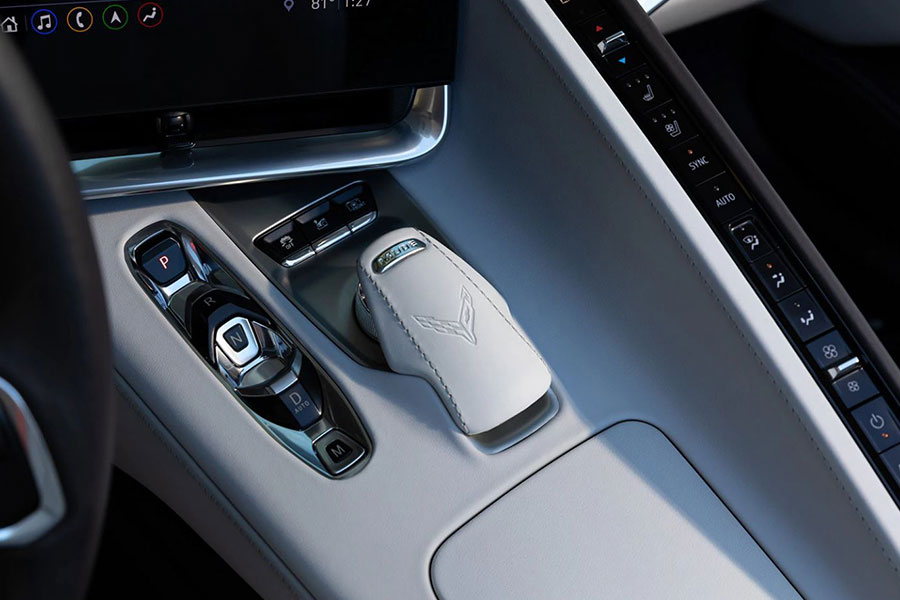 What engine powers the 2020 Chevrolet Corvette?
All three Corvette trim models utilize the same mid-mounted engine, a 6.2-liter V8 that burns rubber with 490 horsepower and 465 pound-feet of torque. This new powerhouse utilizes an eight-speed dual-clutch automatic transmission – a first for the line – that powers the rear wheels.
For a bump in power, add the Z51 Performance package to any trim model. Thanks to this package's performance exhaust system, engine output increases to 495 horses and 470 pound-feet of torque. The package doesn't stop there: it upgrades both the powertrain and chassis with features like adaptive suspension dampers, a heavy-duty cooling system, and an electronic limited-slip differential.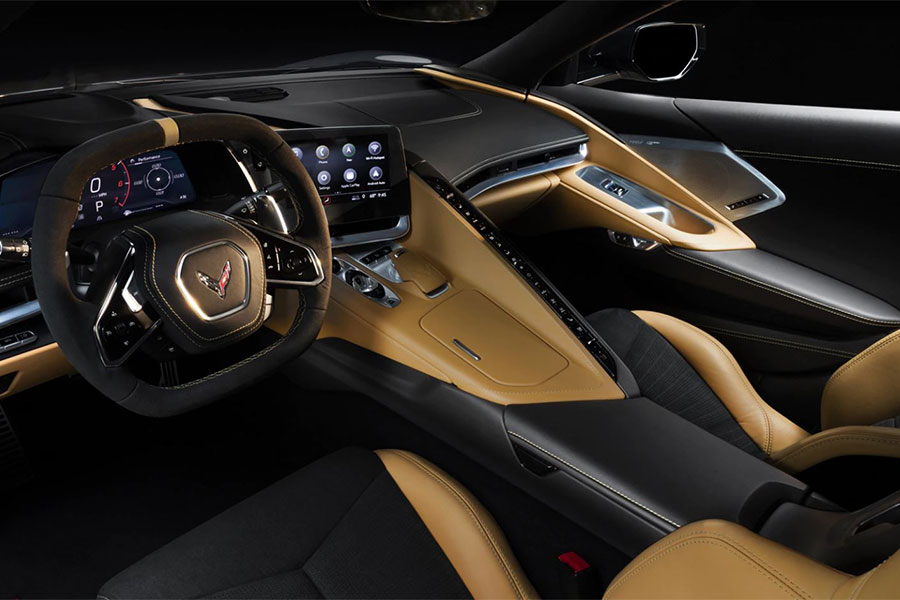 How much is the 2020 Chevrolet Corvette?
The 2020 Corvette starts at $58,900 – an excellent price for such a snappy sports car. Indeed, in terms of performance, the mid-engine Corvette handily competes with models that go for almost twice as much. And it looks just as good, too.
When and where can I get the 2020 Chevrolet Corvette?
The 2020 Corvette finally began rolling off production lines in Bowling Green, Kentucky, in February 2020. However, this mid-engine sports car proved too popular. After fielding an overwhelming amount of pre-orders, Chevy decided to suspend all orders for the 2020 C8 Corvette just one month later, in March 2020.
If you missed the opportunity to get your hands on the all-new Corvette, don't fret. Dealerships will begin taking pre-orders for the 2021 Corvette this May. And there's more good news, because the 2021 Corvette is expected to have an early release.