2019 Chevrolet Suburban
2019 Chevrolet Suburban
Everyone's heard of the Chevy Suburban. After all, the Suburban debuted in 1935, making this large SUV the oldest continuously-produced model in the world. Even in our own lifetimes, the Suburban was the poster-child vehicle for large, adventurous families in the 90s. Chevy continued to innovate and improve upon the Suburban in the 2000s. And in the 2010s, there's even more to love about this large sport utility vehicle. Now in its eleventh generation, the Suburban is still large and in charge but aluminum doors and other sheet metal have brought the weight down, exterior styling is definitely 21st century, and engines have been upgraded. In this guide, we'll look at the 2019 model year. What's new, what's still great, and what makes the Suburban a good purchase.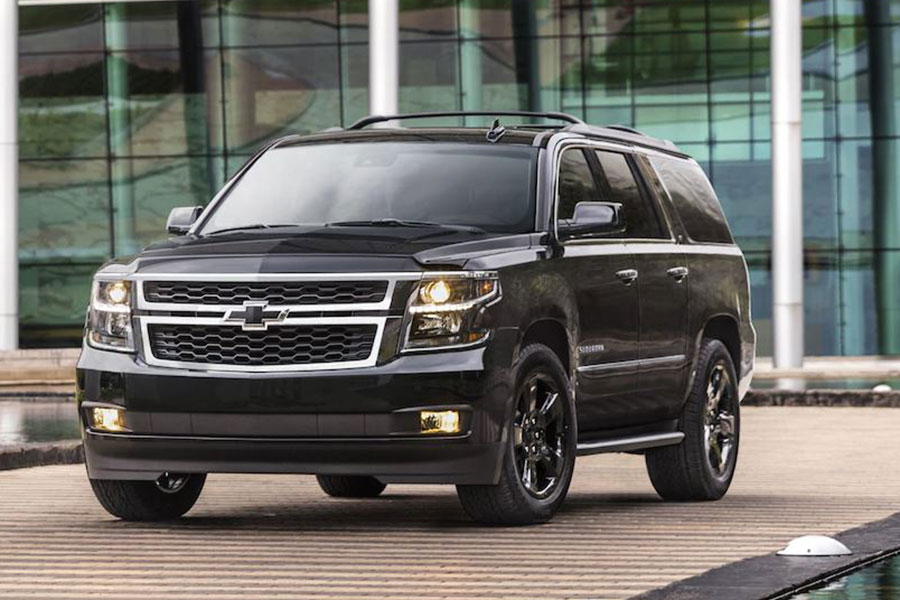 What's New for 2019?
This year is a big one for the Suburban if you're of a performance-oriented mindset. That's because Chevy has introduced the all-new RST (Rally Sport Truck) Performance edition package. With this package, you grab a 10-speed automatic transmission paired to the powerful 6.2-liter V8 making 420 horsepower and 460 pound-feet of torque. With that kind of power, you can tow up to a whopping 8,300 pounds, when properly equipped. Finally, this package hands you a performance-calibrated Magnetic Ride Control. The all-new optional 10-speed automatic transmission isn't just available with the RST package. Any Suburban Premier can benefit from this smooth-shifting innovative powertrain.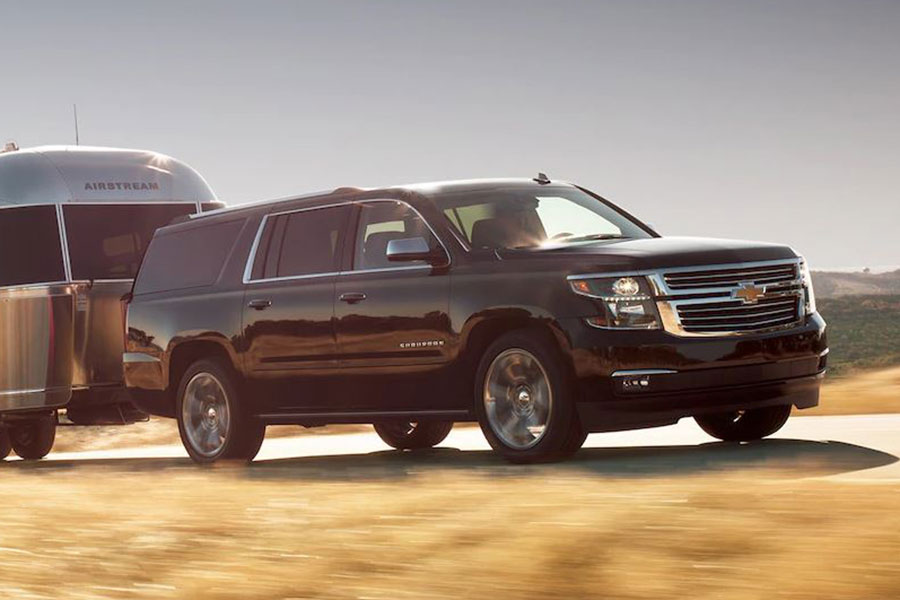 Big Enough to Live In (Almost)
The Suburban's claim to fame is that it seats nine. Usually, that's at least minivan (or larger) territory. If you want wide seats on the front two rows, you can get a seven-seater instead. And even with all the seats upright, you're looking at a heaping spoonful of cargo space: 39.3 cubic feet. Watch that number practically multiply as you fold down seats, 76.7 cubes with the third row down, and ridiculous 121.7 cubes with the second row also down. That's why we think the Suburban can almost double for an RV if you throw a mattress in the back.
Overall, the seats are wide and comfortable. The cabin is classy and even luxurious on the upper trims. The luxury effect is achieved with great noise-dampening insulation, quality materials throughout the cabin, and numerous interior tech features. The standard tech includes MyLink infotainment system with 8-inch touch screen, HD Radio, satellite radio, five USB ports, Bluetooth, six-speaker sound system, Wi-Fi hotspot, Apple CarPlay, and Android Auto, tri-zone automatic climate control, remote start and keyless entry, rear parking sensors, rearview camera, and Teen Driver. Phew! That's a ton and that's the Suburban just getting started.
There are a few drawbacks to driving something this big. Maneuverability is tight, fuel economy is poor, and it's more expensive than smaller cars. But if you have the need for this much seating and cargo room, the Suburban is a stellar pick.