2019 Chevrolet Silverado vs Toyota Tundra
2019 Chevrolet Silverado 1500 VS Toyota Tundra

Inventory
So both the 2019 Chevrolet Silverado 1500 and Toyota Tundra have your attention and you don't know which full-size pickup truck to choose. It's true that both trucks are great at the workhorse part of their job, towing and hauling to your heart's content. But one of these trucks definitely has the edge over the other. Read on to see what we mean.
Best Modern Lineup: 2019 Chevrolet Silverado 1500
The Silverado has been completely redesigned for 2019, whereas the Toyota Tundra hasn't seen much of an update since the 2011 model year. That's a long time to go without a refresher, and it's especially noticeable when you look at the Tundra's tech lineup.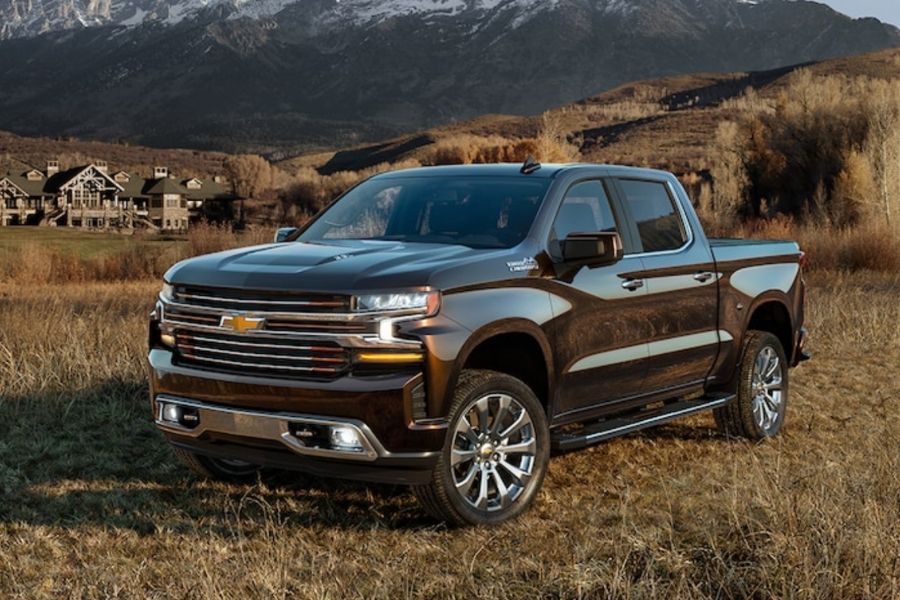 The 2019 Silverado 1500 is a far better choice for modern drivers. Every truck, from the base Work Truck trim on up, comes standard with Apple CarPlay and Android Auto. That means you can use your smartphone via the standard 7-inch central touchscreen without getting distracted from traffic. This smartphone integration technology isn't available at all on the current Tundra.
Most Fun in Off-Road Terrain: It's a Tie!
Luckily, you don't need modern gadgets to travel into off-road territory. You just need a good four-wheel-drive system and rugged gear, like off-road tires and trail-tuned shock absorbers. Both the 2019 Chevrolet Silverado 1500 and the Toyota Tundra offer this gear—and more—to give you a fun weekend foray into the wilderness.
Max Hauling: 2019 Chevrolet Silverado 1500
If you've got big payloads on your agenda, the 2019 Silverado can help you make fewer trips across town. In fact, Chevy's full-size truck has huge hauling capabilities, especially compared to the Tundra.
With the right configuration and equipment, you can load the Silverado 1500's bed with up to 2,500 pounds of cargo. The Tundra can only move 1,730 pounds of payload. Drivers who regularly move heavy work supplies and equipment naturally gravitate toward the Silverado.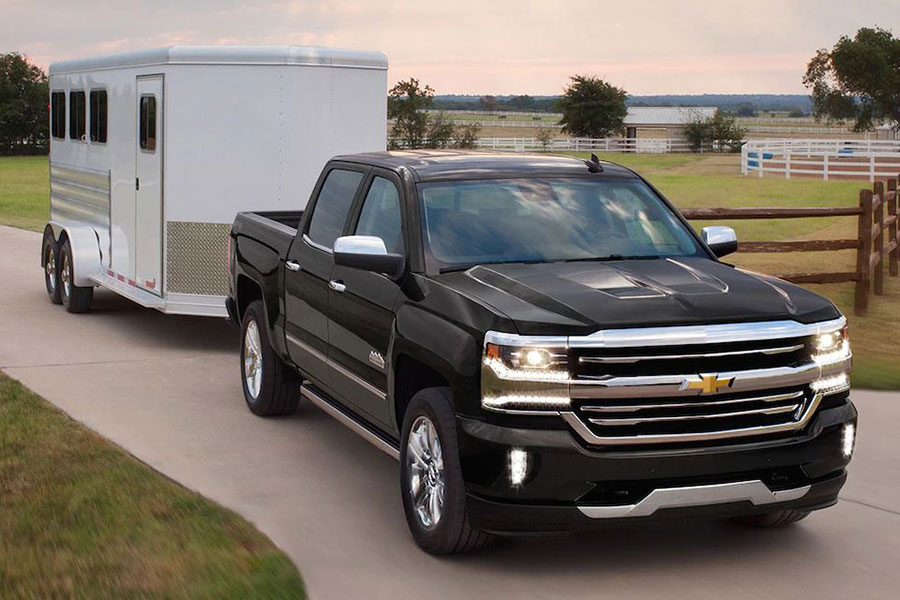 Max Towing: 2019 Chevrolet Silverado 1500
With the ability to tow up to 2,000 more pounds than the Tundra, the Silverado 1500 is also the best choice for drivers with heavy toys at home. Properly equipped, Chevy's full-size truck can tow up to 12,200 pounds. The Tundra trails behind with max loads of 10,200 pounds.
This is a notable caveat, because, with towing situations, you often can't make more trips to make it work. If your family camper weighs 12,000 pounds, the Tundra simply won't be able to tow it. Before you choose your next pickup truck, carefully take into account just what exactly you plan to tow and which truck configuration can handle the weight.
The 2019 Silverado 1500 certainly wins the day. With more muscle than the Tundra, the Silverado tows and hauls massive weight like a full-size truck should. But Chevy's full-size truck is also the modern choice, treating drivers to all the latest tech and safety gadgets.