2019 Chevrolet Silverado 1500 vs Toyota Tundra
2019 Chevrolet Silverado 1500 vs Toyota Tundra

Inventory
The 2019 Chevrolet Silverado 1500 and Toyota Tundra both have rugged adventure and strength coded into their automotive DNA. But which truck is stronger? Which is more capable on the trail? Our comparison guide has the details you need to choose the best truck for your next adventure.
Maximum Muscle: 2019 Chevrolet Silverado 1500
When you've got massive payloads to move or a seriously heavy trailer that needs transport, call on the Silverado 1500. This full-size truck both tows and hauls more than its Toyota competitor. Properly equipped, the Silverado 1500 can tow up to 12,200 pounds. Depending on configuration, you can load the Silverado 1500 with 2,500 pounds' worth of pay dirt.
Those figures trounce anything the Tundra can do. Toyota's full-size truck can tow max loads of 10,200 pounds and haul up to 1,730 pounds. Those figures aren't bad. They're just not ahead of the curve.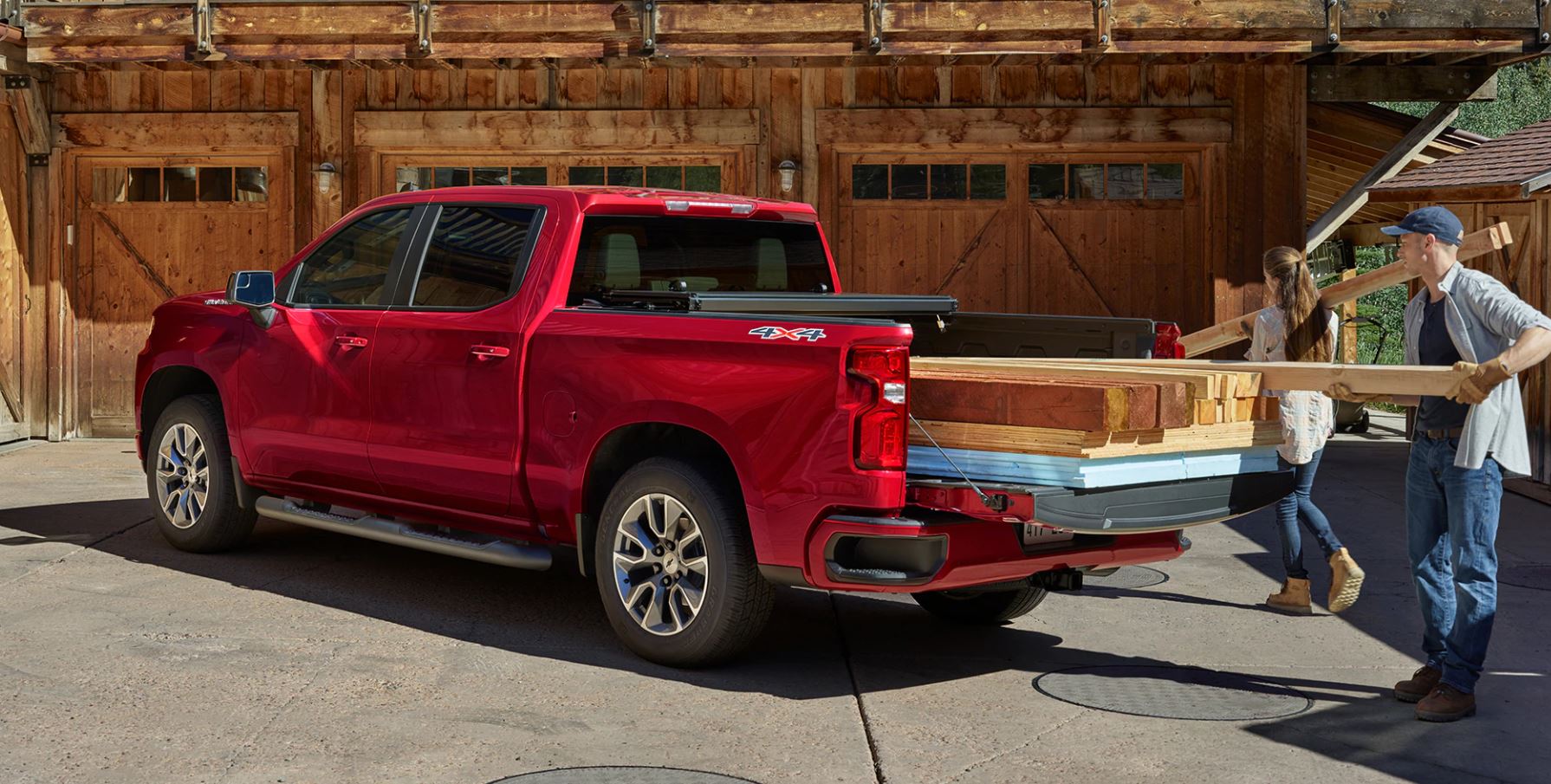 2019 Chevrolet Silverado 1500 Hauling
Comfiest Hauler: 2019 Chevrolet Silverado 1500
Want to tow the heaviest trailer from the most comfortable cabin? The Silverado 1500 can help you on your quest. With eight trim levels on offer, you'll find every possible luxury feature at your disposal. That means leather upholstery and heated seats.
We're also huge fans of the Silverado's front bucket seats; they perfectly straddle the gap between comfort and support. And though the Chevy pickup might be massively capable, this full-size truck always delivers sublime ride comfort. You'll almost forget that you're cruising in a truck at all.
The Toyota Tundra also offers all the high-end luxuries your heart could desire, including leather upholstery and a premium JBL stereo system. However, its seats are in need of an update—they could stand to be both comfier and more supportive.
More Rugged Adventure: 2019 Chevrolet Silverado 1500
When you're shopping for a full-size truck, all work and no play makes for a dull ride. That's why we recommend the Silverado 1500, a truck with plenty of adventure on offer. The off-road-specific Custom Trail Boss and LT Trail Boss come standard with everything you need for a tour of the great outdoors, including four-wheel drive and Chevy's Z71 off-road suspension package.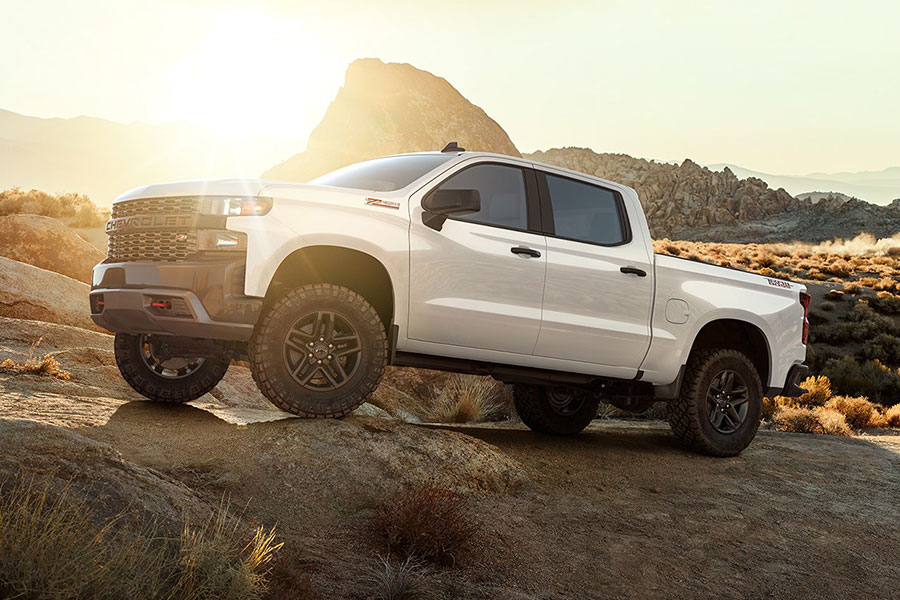 2019 Chevrolet Silverado Off-Road
The Toyota Tundra offers the TRD Off-Road package, but it's only available for certain models. (On the flip side, you can add Chevy's Z71 off-road package to the majority of Silverado 1500 trims.) But we do like that Toyota's package includes off-road tires, LED headlights, and trail-tuned shock absorbers, essentially creating an impressive trail performance.
Best Safety Lineup: 2019 Toyota Tundra
The Tundra comes standard with Toyota's Safety Sense package, a bundle of high-tech driver safety aids designed to spot trouble in advance. What exactly does that mean for drivers? Every Tundra trim model has your back with forward collision and lane departure warning systems. Safety Sense technology can even act on your behalf, with features like automatic braking and automatic high beams boosting your security.
All of the above safety systems are available for the 2019 Chevrolet Silverado 1500. They're just not as readily available. Add the Safety package to the LT, RST, LT Trail Boss, or LTZ for blind-spot monitoring and lane departure warning. The Safety package II (available for the LTZ and High Country) gives you more advanced protection with items like lane keeping assist, forward pedestrian detection, and low-speed automatic emergency braking.
With its standard V8 power and roomy cabin, the Tundra issues a strong pull. But the 2019 Chevrolet Silverado 1500 is definitely the bigger attraction. Besides roomy comfort and strong capabilities, this full-size truck gives you the most adventurous ride.