2019 Chevrolet Silverado 1500 vs Ford F-150
2019 Chevrolet Silverado 1500 vs Ford F-150

Inventory
For massive muscle and all-American style, nothing beats the 2019 Chevrolet Silverado 1500 and Ford F-150. These full-size trucks are highly competitive, which can make it all the more difficult to choose between them. But, luckily, our truck comparison guide is here to help.
Freshest Design: 2019 Chevrolet Silverado 1500
The newly redesigned Silverado 1500 doesn't just deliver the latest in comfort and convenience technology, it's the sharpest-looking truck on the road. If you're looking to make an entrance, the Silverado's rugged stance and chiseled lines will help you do exactly that. And this new truck is more than just handsome. Its in-bed tie-down points and impressive bed capacity help you get through your daily grind in style.
It's been a while since the F-150 got a full redesign, though it's still looking pretty chiseled. We do think the Silverado is infinitely more stylish, however; the F-150's giant Ford grille logo is a bit overpowering. Still, the F-150 attracts buyers with its many engine and trim level options.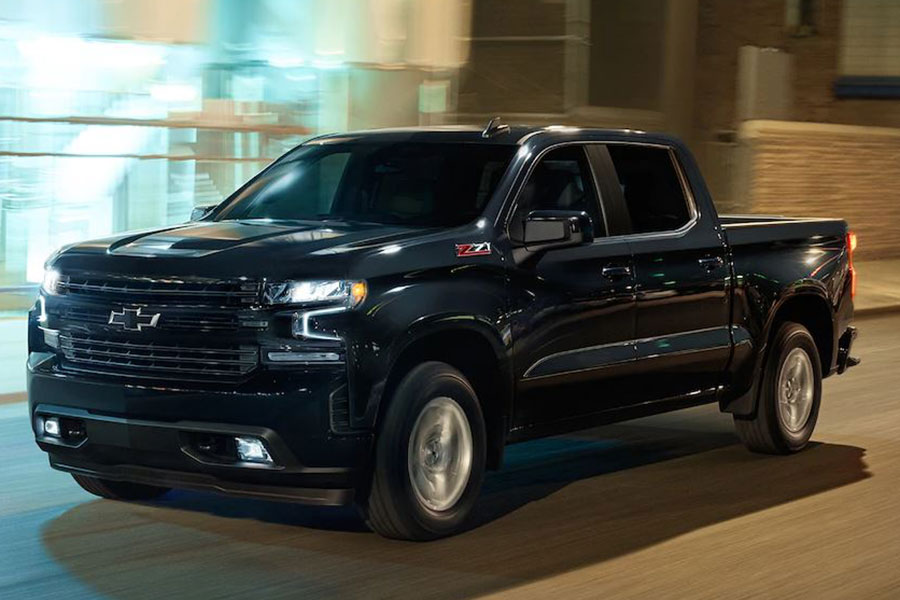 2019 Chevrolet Silverado 1500
Tech-Savviest Truck: 2019 Chevrolet Silverado 1500
The Silverado has, by far, the best tech lineup. Even the base Work Truck trim displays smartphone apps onto the 7-inch touchscreen, compliments of Apple CarPlay and Android Auto technology. The LT and up add OnStar capabilities, so you always have quick access to roadside or emergency assistance.
We like Ford's infotainment system. Like Chevy's setup, it's got a responsive touchscreen and easy-to-figure out menus. However, you have to upgrade to the XLT to get Ford's infotainment setup. In other words, you have to pay extra for distraction-minimizing features like Apple CarPlay.
Off-Road Access: 2019 Chevrolet Silverado 1500
Both the 2019 Silverado 1500 and the F-150 offer off-road-specific trim models, but the Silverado versions are both more numerous and more affordable. This year, the Silverado introduces both the Custom Trail Boss and the LT Trail Boss for your off-road adventures. In the F-150 lineup, it's the Raptor that comes standard with everything you need for the trail, from four-wheel drive to all-terrain tires. But the Silverado Custom Trail Boss starts you off with an MSRP of $39,500, substantially less than the Raptor, which costs you upwards of $52,855.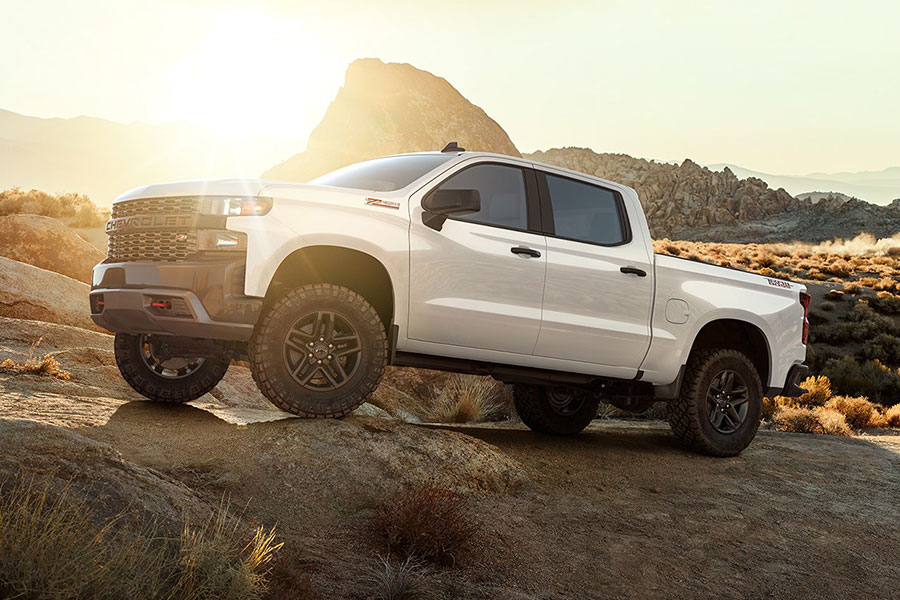 2019 Chevrolet Silverado 1500 Off Road
Tow Max Loads: 2019 Ford F-150
To tow the absolute biggest trailer, look to the Ford F-150. Ford's full-size truck can pull up to 13,200 pounds. That's a seriously big boat. The 2019 Chevrolet Silverado 1500 is still plenty capable, maxing out at 12,200 pounds. This, too, is equivalent to some massive machinery or quite a few construction supplies. Though obviously the Silverado 1500 trails slightly behind the F-150.
The Ford F-150 gives you a little more muscle, but the 2019 Chevrolet Silverado 1500 is our first choice for all-American truck performance. Not only does the F-150 tow and haul substantial weight, but this Ford pickup also has a fun side, with plenty of off-road adventure potential and modern comforts to boot.