2019 Chevrolet Equinox vs Honda CR-V
2019 Chevrolet Equinox vs Honda CR-V

Inventory
The 2019 Chevrolet Equinox and Honda CR-V are both compact sport utility vehicles that rise to the top in their class. Both are also just a few years into their current generation, with the Chevrolet Equinox hot off the heels of a redesign that debuted in 2018 and the Honda CR-V in the third year of its fifth generation. Do we dare to compare? We dare. Because the Honda CR-V is constantly praised by critics, but there's a few categories where the Equinox does just as well, if not better.
Price: 2019 Chevrolet Equinox

The first and most obvious is starting price. The 2019 Chevrolet Equinox starts at $23,800 while the base Honda CR-V goes for $24,350. If you are going for the lowest trim level, which has the most quality? The 2019 base Equinox comes standard with six-speaker audio system, USB port, Bluetooth, rearview camera, Teen Driver, Android Auto, Apple CarPlay, Wi-Fi hotspot, and the MyLink infotainment system with 7-inch touch screen.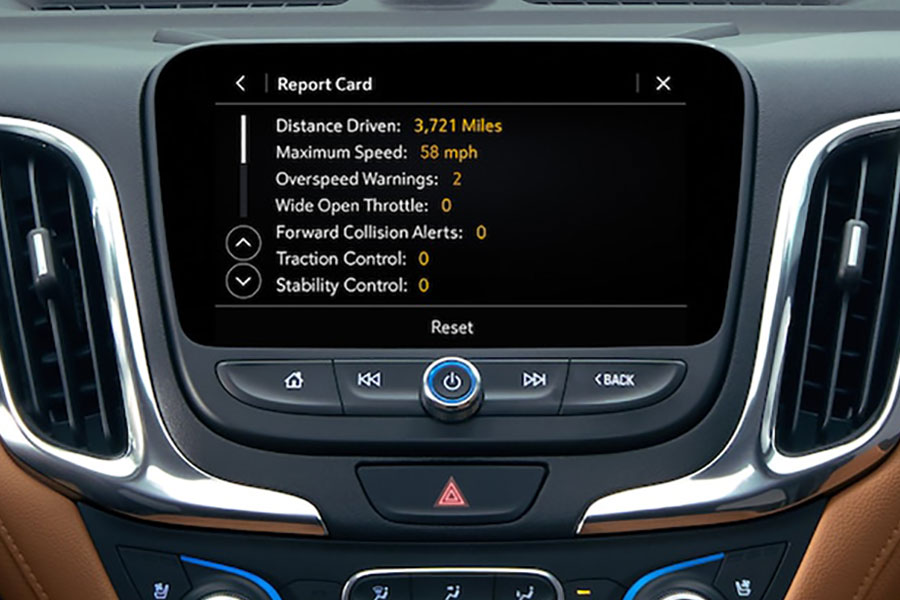 2019 Chevrolet Equinox Technology
Meanwhile, the Honda CR-V comes with only a few features, like rearview camera, 5-inch audio system display screen, Bluetooth, USB port, and four speakers. When you add them up, the Equinox's features easily outweigh those of the CR-V. Imagine that: more for less.
Fuel Economy: 2019 Chevrolet Equinox

The 2019 Chevrolet Equinox has above-average fuel economy, getting 26 city miles and 32 highway miles per gallon with the standard engine. Those numbers improve even more when we look at its diesel engine, which logs 28 city and 39 highway miles mpg. There's something to be said for the Honda CR-V as well, which posts the same numbers for the base engine. The improved turbo-four engine gets an improved 28 city and 34 highway miles mpg. This one is almost a tie, but with a better diesel engine, the Equinox wins the photo finish.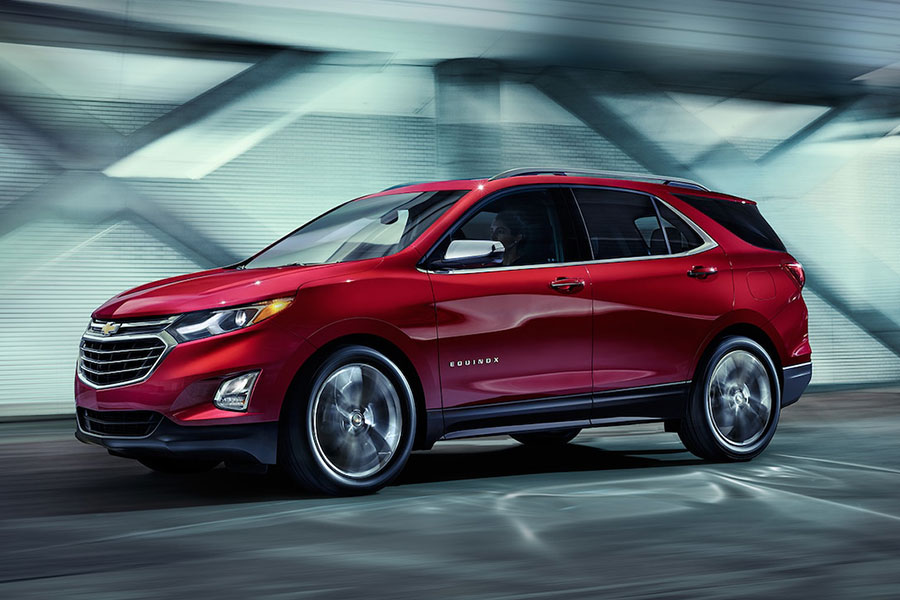 2019 Chevrolet Equinox on the Road
Engine Options: 2019 Chevrolet Equinox

Speaking of engines, the 2019 Chevrolet Equinox puts up some fierce performance numbers. Among its three engine options, the best one is the 252-horsepower turbocharged engine that puts plenty of pep in your step. Meanwhile, the Honda CR-V has two engine options, its 184-horsepower base or its better 190-horsepower, turbocharged engine. As you can see, the Equinox delivers more power to the powertrain, if you step up to its better engine.
Reliability: 2019 Chevrolet Equinox
If you want an SUV that lasts and lasts with fewer costly repairs or unexpected issues, the Chevrolet Equinox is marginally the safer bet. JD Power and Associates give the Equinox a reliability rating of 4 out of 5, well above average. On the other hand, the Honda CR-V scored only 3.5 out of 5, just a step above average. If we were betting folk, we'd choose the Equinox for long-lasting performance.