2019 Chevrolet Corvette
2019 Chevrolet Corvette
The sleek 2019 Chevrolet Corvette can't help but be noticed, even when it's nothing but a blur. Maybe it's the engine that you can see even with the hood down. Maybe it's the wide and low body that you expect sparks to start flying. Whatever it is, you'll feel it when you see it.
What's New for the 2019 Chevrolet Corvette?
This year, Chevrolet is introducing the fastest-ever Corvette, the brand new Corvette ZR1. It's got a powerful, supercharged V8 that delivers a blistering ride with 755 horsepower. Chevrolet had to cut a hole in the hood to make room for the ZR1's exclusive supercharger – it's that big.
Why Buy the 2019 Chevrolet Corvette?
This iconic American supercar appeals to just about anyone with a pulse, thanks to its sleek silhouette and thunderous V8 soundtrack. Enthusiasts also love its precise handling and responsive powertrain, both of which leave competitors in the proverbial dust.
Although it's a two-seat sports car, the Corvette cabin never feels cramped. In fact, its standard leather upholstery and dual-zone automatic climate control feel nothing short of luxurious. Coupe models even beat competitors with a very practical amount of cargo space for everyday carry-on items.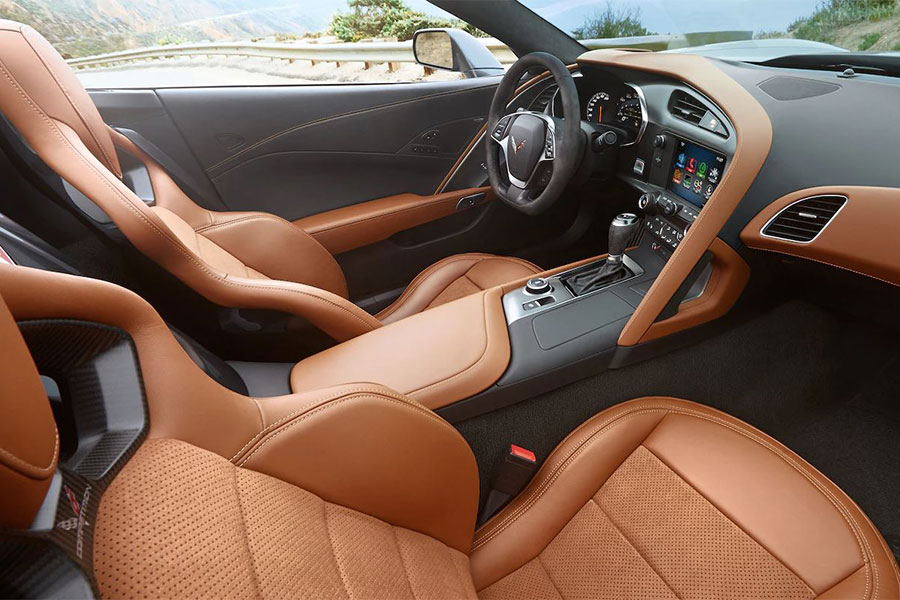 Tech features are also abundant in the new Corvette. The MyLink infotainment system is easy to use, with a quick-response touchscreen and intuitive voice controls. All models come with OnStar emergency telematics, so you can remedy unexpected breakdowns and call for help after an accident with minimal hassle. OnStar also includes a mobile Wi-Fi hotspot, so you'll always have a dependable link to the Internet, no matter where you roam.
Which 2019 Chevrolet Corvette Should I Choose?
If you want to drive a high-performance car without hitting six figures, there's no better option than the Corvette Stingray. In fact, there's no other two-seat sports car at this price point that delivers the Stingray's premium speed and precision. Under the hood, you'll find a 6.2-liter V8 that brings the pain with 455 horsepower and 460 pound-feet of torque. With the optional performance exhaust, you can increase output to 460 horses.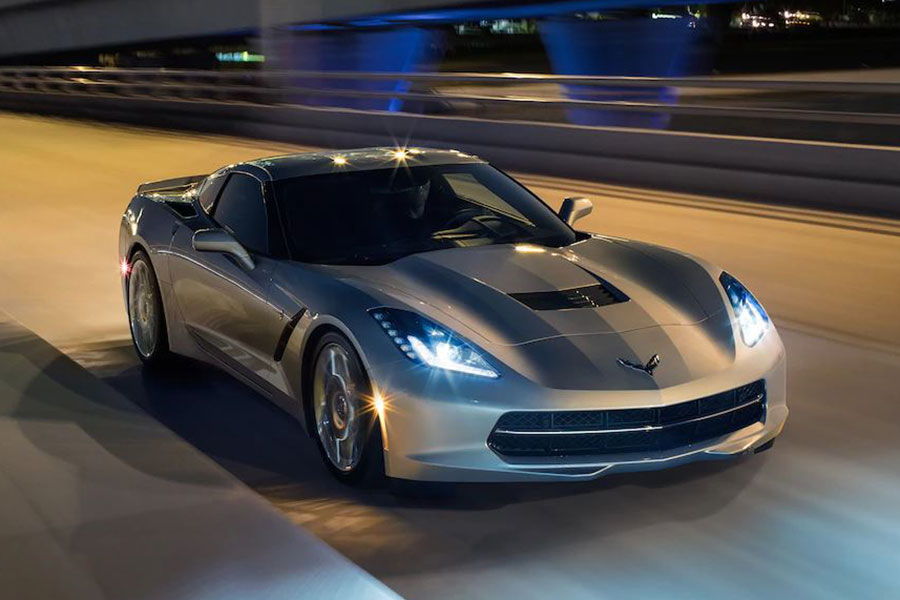 To turn up the heat, test-drive the Corvette Z06. This model's supercharged V8 engine supplies 650 horsepower and 650 pound-feet of torque for a true supercar experience. If you prefer to leave every other Corvette model in the dust, check out the aforementioned ZR1. With its reworked supercharged V8, the ZR1 increases output to 755 horsepower and 715 pound-feet of torque.
How Fast Is the 2019 Chevrolet Corvette?
The brand new Corvette ZR1 is the fastest Corvette ever produced. With its blazing, supercharged V8 engine, the ZR1 generates 755 horsepower and 715 pound-feet of torque. That means this Corvette goes from zero to 60 mph in just 2.8 seconds. That beats previous Corvettes in terms of top speeds, getting you all the way up to 212 mph.