2019 Chevrolet Colorado vs Ford Ranger
2019 Chevrolet Colorado vs ford ranger

Inventory
Choosing between the 2019 Chevrolet Colorado and Ford Ranger can be tough. Both midsize trucks offer everything from rugged adventure to luxurious creature comforts. But we're here to help. Check out our comparison guide to learn which of these trucks is best suited to you personally.
Most Configurable Truck: 2019 Chevrolet Colorado
When you're buying a new truck, you want options. You want to choose the cabin size, bed size, and powertrain. You want to create the perfect truck from the ground up—one that suits your daily drive, whether that means hauling passengers and their gear or towing your favorite toys. That's why we highly recommend the Colorado.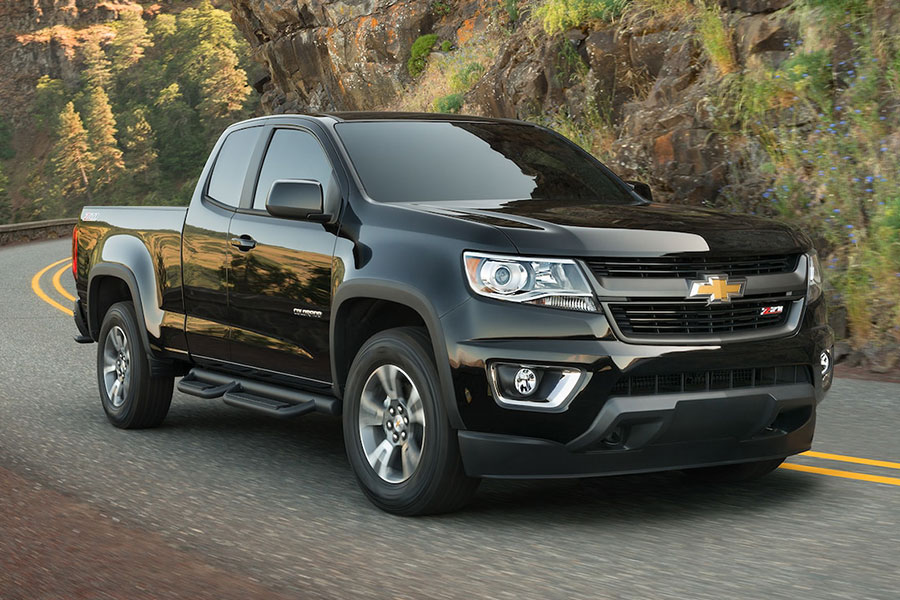 While both trucks offer two cabins (extended and crew) and two bed lengths, only the Colorado offers different powertrain options. And, since the heart of your truck's performance is the powertrain, it's an important choice. With the Colorado, you can go with the least-expensive turbocharged four-cylinder, the more powerful V6, or the thrifty diesel engine. The Ford Ranger's only option is a turbocharged four-cylinder engine.
Best Off-Roader: 2019 Chevrolet Colorado
Want a little more adventure in your life? Then that's just another reason to choose the Colorado. Chevy's midsize truck is ready for action, especially if you select the Z71 or ZR2 off-road trims. These come with rugged gear—like all-terrain tires and off-road-oriented suspension—to help you make the most of a mountainous trail or muddy riverbed.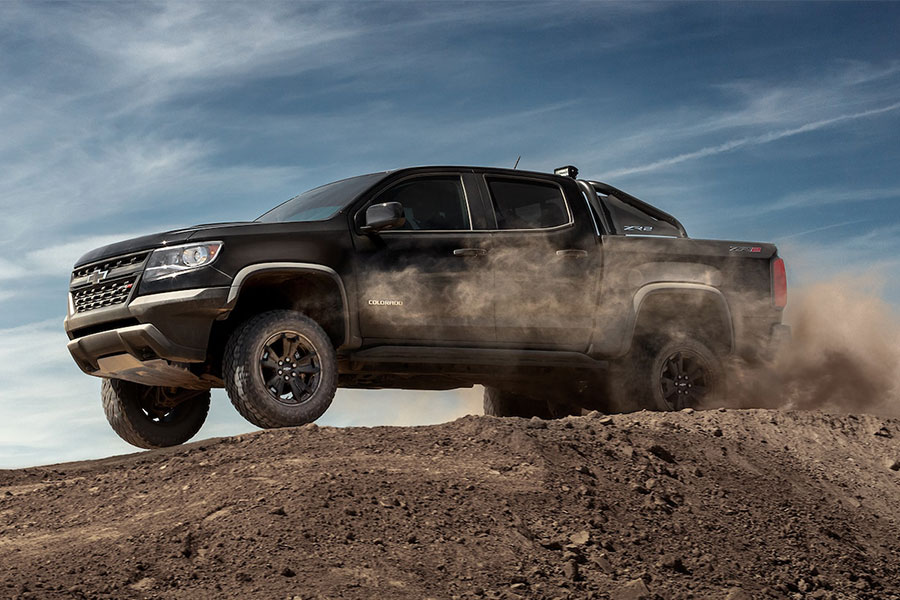 We do have to admit that the Ranger is a close second place in this category. When you add the FX4 Off-Road package to your Ranger, you gain the gear you need for rugged performance, including upgraded shocks and suspension tuning. Its engine options do give the Colorado the edge though; drivers who choose the optional V6 engine will easily outmaneuver the Ranger.
Moves Max Payloads: 2019 Ford Ranger
If you plan on maximizing your midsize truck's hauling capabilities, the Ranger can help you make fewer trips. Properly equipped, the Ranger can haul up to 1,860 pounds. However, the Colorado isn't far behind, moving payloads weighing up to 1,574 pounds. Both max payloads are equal to plenty of camping supplies and sports gear.

Heftiest Tow Ratings: 2019 Chevrolet Colorado
If you've got a particularly sizeable boat, you may need the Colorado. Properly equipped, Chevy's midsize truck can tow up to 7,700 pounds. The Ranger follows behind with max tow ratings of 7,500 pounds. The difference seems small, unless you've got a boat or a camper that exceeds one rating and gels with the other.
In the end, we'd choose the 2019 Chevrolet Colorado over the Ford Ranger every single time. We think you will too. Besides offering an engine option for every kind of driver, this midsize truck tows more and proves itself worthy of rugged terrain.