2018 Chevrolet Colorado vs Toyota Tacoma
2018 Chevrolet Colorado vs Toyota Tacoma
Say all you want about domestic versus foreign, but at the end of the day what really matters is how a pickup truck performs. Yes, even compact pickups. We drive them for their looks, we appreciate their interior, and we want a fun ride, but they were made for hard work. In this comparison guide, we'll look at a few compact pickups that sometimes get overlooked, the 2018 Chevrolet Colorado and the Toyota Tacoma, and see which of these underdogs deserves to lead the pack.
Towing: Chevy Colorado
Any pickup truck can tow, but how much it can tow speaks volumes about the engines and power as a whole. The 2018 Chevrolet Colorado boasts a towing capacity of 7,000 pounds when properly configured. That's not the top of the class but still a respectable number.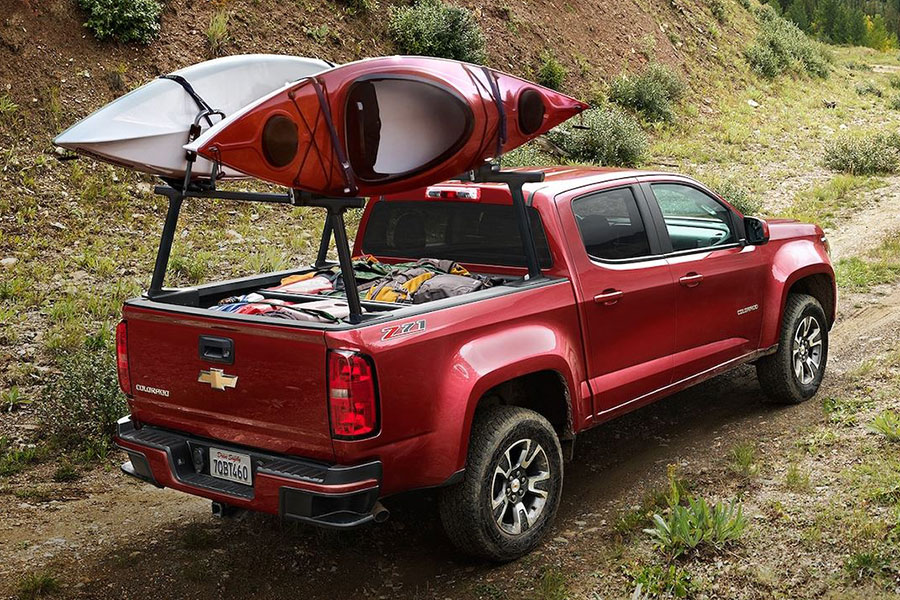 On the other hand, the Toyota Tacoma is only slated to tow up to 3500 pounds, just half of the Colorado's numbers. Some might point out that the Tacoma has better towing capacity, but it's just a little more than fifty pounds more. Truly, the Colorado has more muscle than the Tacoma.
Interior: Chevy Colorado
Muscle is essential but a comfortable interior is definitely a welcome addition. The Chevy Colorado has a fresh, upscale cabin with excellent materials, and the Colorado boasts connectivity technology like Bluetooth and available Apple CarPlay. It's a bit subjective, but in our view, the Tacoma's interior ranks a little lower than the Colorado's. The Toyota has a feeling of durability instead of quality. And there's no smartphone connectivity option either.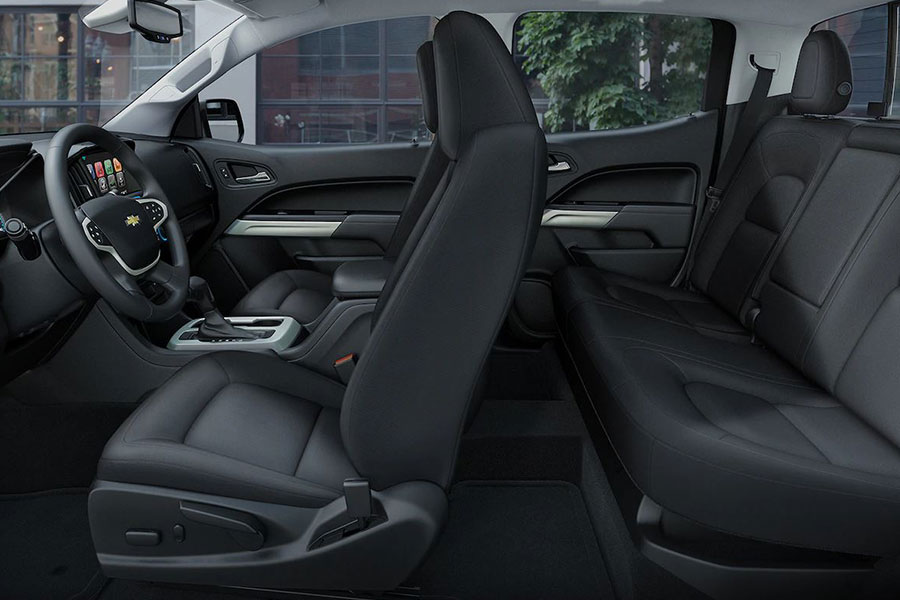 Driving and Performance: Chevy Colorado
The 2018 Chevrolet Colorado has three engine options and you can find better horsepower and torque among them than you can on the Tacoma. If you want the base engine, you get 200 horsepower compared to 159 on the Tacoma. If you want a towing powerhouse with plenty of torque, get the Duramax 2.8-liter turbodiesel four-cylinder with 369 pound-feet of torque, which is better than the 265 lb.-ft. of the Tacoma's better engine.

These two compact pickups are about equally paired in and excellent at handling and maneuverability. There's even some off-roading potential in either. But the Colorado has more umph overall, so the Chevy takes the cake here.
If you want a quality compact pickup, with power, performance and a soft side inside, the Chevrolet Colorado might be your ticket. Check one out today.