2017 Chevrolet Silverado 1500 vs Toyota Tundra

Full-size pickups trucks are such big business these days, there's little wonder foreign manufacturers are trying to muscle in and snag some of the market from domestic models. Nissan, Toyota, and Honda all are making moves to take on Chevrolet, Ford, and GMC. That's a big task though, as domestic trucks are the first choice for a vast majority of American truck buyers. But if you're open to the idea of something a little different, let's see how the Toyota Tundra measures up against one of the domestic heavy hitters, the 2017 Chevrolet Silverado 1500.
2017 Chevrolet Silverado 1500 vs Toyota Tundra
Design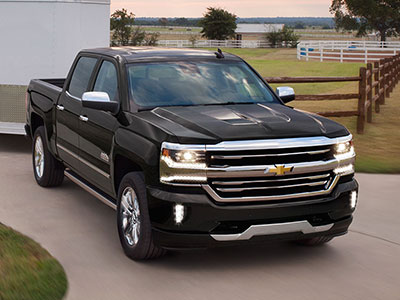 If you were asked to draw the blueprint for a full-size, light-duty domestic pickup truck, you'd probably come up with something looking remarkably similar to the 2017 Chevrolet Silverado 1500. It's a straightforward, good-looking truck with crisp lines, square shoulders and all the muscular angles you could ask for.
It's immediately apparent as soon as you see the Toyota Tundra that it's not an American full-size pickup, even if it is made here. While that design isn't necessarily a fault, for buyers who are looking for a truck that looks as tough as it actually is, it may be a slight deterrent. For its traditional, tough lines and clean design, the win here goes to the Chevy.
Performance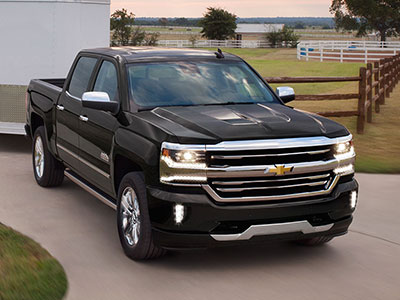 Buyers have three engines to choose from in the Silverado 1500, which is just about right for this size of truck. Buyers will be attracted to the two V-8s, but the Silverado's V-6 is excellent and more powerful than you might expect. The Chevrolet Silverado 1500's ride is good, two different automatic transmissions to choose between, and the electric power steering is nicely weighted.
Only two engines are offered with the Toyota Tundra, and as both are V-8s that's a definitely disadvantage when compared to the Silverado. The optional 5.7-liter V-8 is smooth and quick, but overall, the Silverado delivers a better ride, handling and balance.
Specifications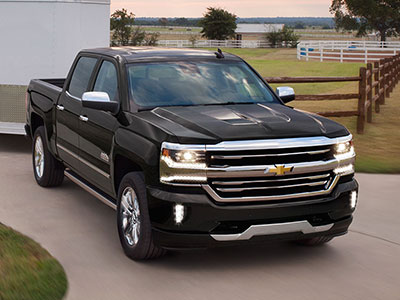 The option guide for a Chevrolet Silverado 1500 seems more like War and Peace than a truck buying guide, which can be a good or a bad thing depending on your point of view. In its most basic form, the Silverado 1500 really is basic, but beyond you can customize your Silverado to be anything you want it to be. Base models come with air conditioning, an AM/FM four-speaker stereo, cruise control, 17-inch wheels, vinyl seats, power locks and little else. Beyond that, though, the limits only depend on how deep your pockets are.
In complete contrast to the base model Silverado, the entry level Tundra SR gets an AM/FM/CD stereo, smartphone connectivity, a 6.1-inch touchscreen, USB and iPod connectivity, Bluetooth hands-free phone and audio streaming, and a small amount of voice recognition functionality. You actually have to purposely specify downwards to work truck standards of vinyl seats and rubber floors. However, there just isn't the opportunity to customize the Tundra in the way you can specify the Silverado to match your every whim, so it's another victory here for the Chevy.
Capability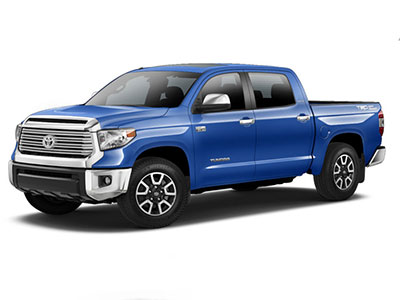 The maximum payload you can haul with a 2017 Chevrolet Silverado 1500 is 2,080 pounds, although the majority of models are in the region of 1,600-1,700 pounds. When it comes to the all-important area of towing capacity, the Silverado has a maximum rating of 10,500 pounds.
If you're expecting a big win for the Silverado 1500 in this area you're in for a surprise. The maximum payload capacity of the Toyota is 2,250 pounds, while the maximum towing capacity is an impressive 12,500 pounds. This is a surprising, but nonetheless convincing, win for the Tundra.
Learn More about the Chevrolet Silverado 1500

Although the Toyota Tundra is a powerful, capable addition to the full-size pickup truck market, it's still no match for the 2017 Chevrolet Silverado 1500. The Silverado can be configured to be just about anything you want it to be, with options that vary from base-model work truck to luxurious executive truck, and delivers capability and performance as well. You won't be disappointed by this American standard.