Used Chevrolet Impala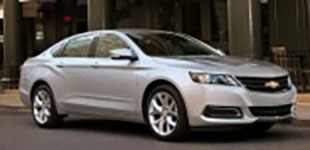 As you shop for your used Chevrolet Impala, be on the lookout for certified used models. These provide enhanced dependability, because, before they can become certified, they must pass a thorough vehicle inspection. Once they become certified, these Chevrolet Impalas offer a variety of warranties and a handy maintenance program. Choose a certified used Chevrolet Impala to make the most out of your ride.
The modern used Chevrolet Impala is the best incarnation yet. Modern drivers will love its spacious interior, refined ride, and sleek exterior style. Inside, the Impala's new dash and center stack supply a wide range of modern infotainment features. You'll love the in-car Wi-Fi hotspot and handy MyLink central infotainment system, both of which are designed to keep you connected on the go. The latest Impala is also big on safety, with a wide range of high-tech passenger protection devices designed to boost driver vigilance. These include lane-keeping assist and forward collision warning.
On the road, the newer used Chevrolet Impala combines true power with modern fuel economy to give you the best of both worlds. Choose from a variety of engine options for the ride you prefer, including a fuel-efficient four-cylinder and a speedy V6.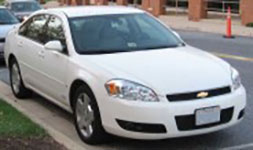 For used shoppers, the ninth-generation Chevrolet Impala has a lot to offer. After a redesign, these models look sleek and modern. Inside, the Impala treats passengers to modern niceties, including newly redesigned seats, optimizing comfort, and a fold-flat rear seat to increase cargo space in a snap.
These models also supply a lot of performance upgrades. Enhanced brakes let you make strong, quick stops. A stronger body structure gives you an enhanced sense of security during your highway travels. The retuned suspension provides a smooth, stable ride. A range of new engines provides modern power and fuel economy. If you crave speed, the Impala SS satisfies with a new 5.3-liter V8 engine.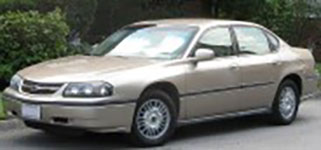 After a brief stay, the Chevrolet Impala returned to replace Chevrolet's Lumina. The eight-generation Impala was built on the Lumina platform, which offered a roomy cabin and front-wheel drive. Shoppers could choose between two V6 engines. Beginning in 2004, drivers with a need for speed could opt for the Impala SS, which derived its power from a supercharged V6.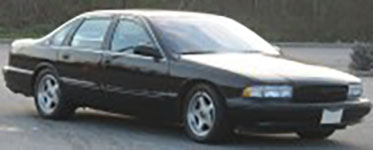 The sixth-generation frame designed carried over for these models, treating passengers to continued comfort and premium space. Shoppers could choose the Impala SS, which delivers quick acceleration with an engine modeled after that of the Corvette. It delivered 404 horses for a thrilling ride.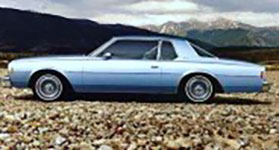 In 1977, Motor Trend declared the Chevrolet Impala its car of the year. The new, sixth-generation Impala strove to meet customer expectations. It increased headroom with a taller roof. In back, passengers also enjoyed increased legroom. Trunk space was even bigger than before.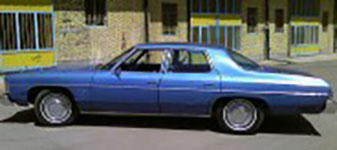 When the fifth-generation Chevrolet Impala arrived, it remained as popular as ever. At the outset, drivers could choose a high-performance big block V8 that produced 365 horsepower for a smooth, swift ride. These models saw a lot of performance changes over the years, going through several inline-6 and V8 engine variations.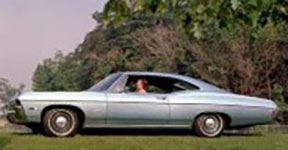 These models proved to be more than merely popular – they set a record for industry annual sales, selling over one million vehicles. In 1965, buyers could choose the Impala Caprice, which was available as a four-door hardtop. In 1968, the Impala got a bit of a facelift, returning to the market with a redesigned exterior.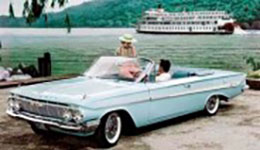 The third-generation's new body style was a bit boxier than pervious models. In 1961, Chevrolet introduced the Super Sport model, which is a rare collectible today.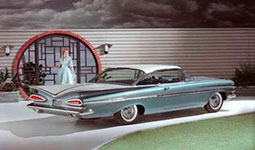 After only a year, the Chevrolet Impala was redesigned to help deliver the best possible driving experience. The wheelbase was longer, effectively increasing passenger space. The Impala was still available as either a convertible or hardtop.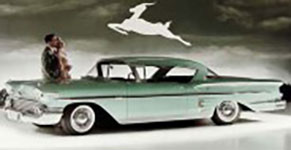 1958 When the Chevrolet Impala first hit the market, it was the top trim model for the Bel Air brand. Shoppers loved its high-end luxury and classic exterior style. Come in and take the Impala for a test drive today!