Monster Trucks vs Lifted Trucks
Monster Trucks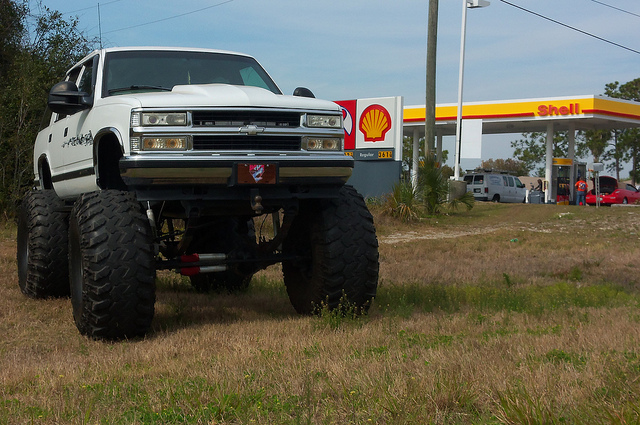 Both kinds of trucks require similar modifications. A monster truck builds on a standard 4×4 truck such as a Chevrolet Silverado 1500, the best looking Chevy monster truck and a popular truck to convert. The truck receives extensive modifications to the suspension, which allows it to accommodate 66 inch tires. Changes to the brakes, transmission, and driveshaft are necessary for safety and drivability. Lifted trucks commonly accommodate tires no larger than 38-42 inches.
For example, brakes on monster trucks use larger calipers and rotors because the tires are so big. The transmission uses a set of heavy-duty gears. A spacer for the driveshaft aligns it properly and keeps it from breaking. Four-wheel steering increases the vehicle's maneuverability at high speed and decreases it's turning radius at slower speeds.
Monster trucks specifically built for show and competition use custom fiberglass bodies and custom-designed frames. They are not street-legal vehicles in Burlington, New Jersey. Monster trucks use haulers for transportation between events. Haulers can be modified tractor-trailers and open trailers. Finished trucks are about 11 feet tall and weigh a minimum of 9,000 pounds. The largest weigh in at 12,500 pounds.
In competition, monster truck engines are supercharged, methanol-injected, and consume a very large amount of fuel. However, if the truck is built or modified, the motor should be no larger than 575 cubic feet, due to United States Hot Rod Association guidelines. During an annual show circuit, a monster truck can power through as many as five motors.
Lifted Trucks
In New Jersey, a lifted truck can be up to four inches above stock height.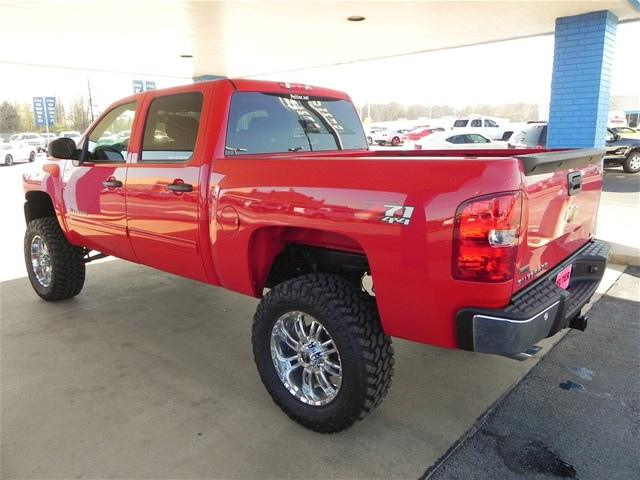 Anything higher than that is classified as a high-rise vehicle, making annual state inspections mandatory. The highest legal limit for lifted trucks is eleven inches. A Chevrolet Tahoe or Chevrolet S10 are perfect for installing a lift kit. Both trucks perform well and look amazing.
To pass an inspection, lifted trucks must conform to specs that help ensure vehicle safety. Tires for lifted trucks must be the smallest of a maximum of 38 inches, or 6 inches over stock and should be the same size. Mounts for hoses and brake lines will be checked for safety and wear. Headlights and taillights need to be mounted within heights. Steering gears will be checked and fenders or mud flaps are required. The truck must also pass a tilt test.
The GVWR, or gross vehicle weight rating, determines exactly how high the lift can be. This is more than the curb weight. If your truck weighs 4,500 pounds with a cargo capacity of 2,000 pounds, the GVWR is 6,000 pounds.
289041|4549