Lifted Truck Headquarters Burlington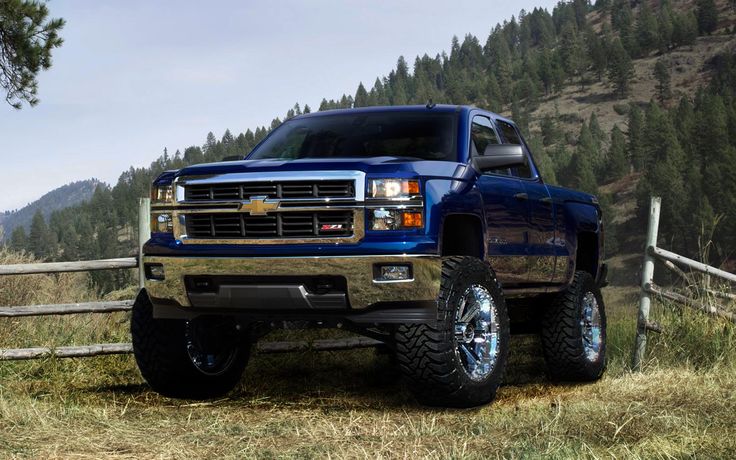 Lifted Truck Headquarters is: Burlington Chevy. Whether you're looking to buy your first big truck or make a few improvements on your old ride, nobody on the east coast knows lifted trucks like we do at Burlington Chevy! We take pride in providing our customers with quality products and the best service around. If you haven't been by to see us yet, here are five reasons why you should stop by.
Lifted Truck Headquarters Burlington
Lifted Truck Headquarters #1: Outstanding Customer Service
Whether you stop by to visit us in person or call our customer service line at 866-238-5991, we always aim to provide the best experience possible for our customers. If you need to find a truck, our sales team will take the time to help you find the perfect vehicle to fit your needs, whether you're looking for something brand new or pre-owned. If you need service for your truck, we have an experienced department dedicated to providing the best care to keep your vehicle running safely and smoothly. From our receptionists to our financing team, it's our mission to provide you with excellent customer service from start to finish in every aspect of your visit!
#2: Beautiful New Vehicles
If you're in the market for a new truck, you'll find a great selection of beautiful new Chevrolet trucks to choose from here on our lot. You can call our sales team at 866-689-3934 if you have any questions about the models we have available at any time, or stop in for a test drive to experience your favorite model for yourself.
#3: Reliable Pre-Owned Vehicles
Whether you're looking for a Chevy truck that's already been lifted or one you can modify yourself, we'll help you find the perfect match for your needs. We have a wonderful range of fantastic pre-owned vehicles for you to choose from here at Burlington Chevy.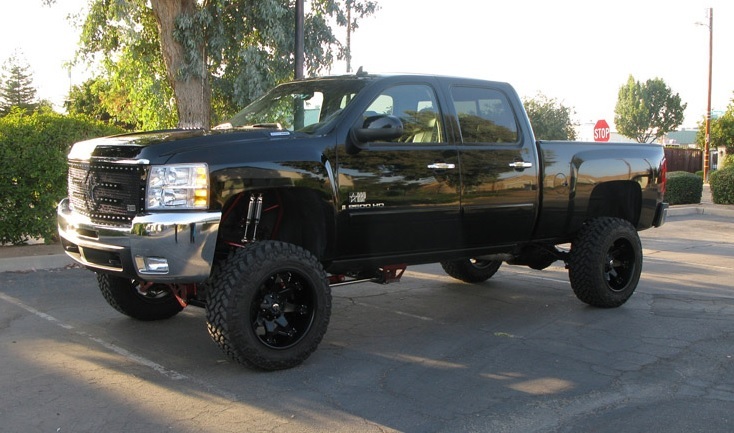 #4: Wide Selection of Parts & Accessories
Our BurlingtonChevyServiceCenter is well-stocked with genuine parts to take care of your truck, and if we don't currently have exactly what you need or want in stock, we'll order it in for you! We provide a wide range of tires and parts for routine repairs, including batteries, filters, and brake parts. If your truck needs new panels or a bedliner, we can help you with that too! We also have a fantastic selection of parts and accessories to customize and modify your truck, from the parts you need to lift your truck, down to the little details, along with everything else in between.
#5: Convenient Location and Selection
With our easy-to-find location at 105 E Rt 130 South in Burlington, our dealership brings in customers from all around Pennsylvania and New Jersey. It's easy to get directions to stop by and see us, and our location isn't the only thing that's convenient about our Burlington Chevy dealership. We have a variety of new and pre-owned Chevy trucks, so no matter what you're looking for in your next lifted truck, you're very likely to find it here with us! We also provide experienced service you can count on, from routine service needs to repairs and modifications. And when you combine our knowledgeable team of technicians with our stock of high-quality and authentic parts, we can provide you with everything you need for your lifted truck in one convenient stop. When it comes to lifted trucks, nobody has more to offer than we do here at Burlington Chevy!
If you're ready to experience for yourself why Burlington Chevy is Philadelphia's lifted truck headquarters, then please contact us at Burlington Chevy, and we'll be happy to help you with all your lifted truck needs!