How We Serve the Community and More About Us
Hileman Named Executive of the Year for 2019 By South JHileman Named Executive of the Year for 2019 By South Jersey BIZ Magazine (1)ersey BIZ Magazine (1)
Please click the link above to learn more about Burlington Chevrolet, Kia and VW owner Wayne Hileman as he was named Executive of the Year for 2019 by South Jersey BIZ Magazine.

On the Road VLOG Episode 1

On the Road VLOG Episode 2
On the Road VLOG Episode 3

Helping our fellow Burlington Police Department win a new SUV for K9 officer Ptrl. Haney and K9 Kobi.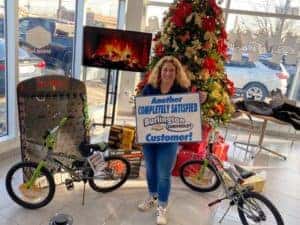 We bought bikes during Christmas to give out to whoever qualified to take one home!
(This lady bought a beautiful car, she did not snag a bike though!)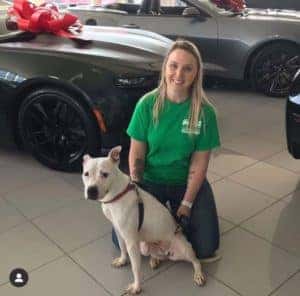 We try once a month every month to have Homeward Bound in Blackwood, NJ bring in Dogs that need a home!
We do this to raise money for them. We have also bought them plenty of dog and cat food on us to show how much we appreciate them for letting their dogs come to our showroom. (Follow us on Facebook for events.)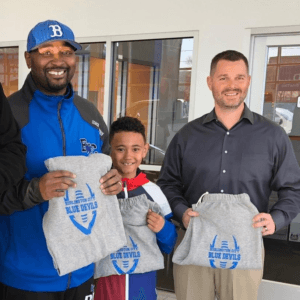 We sponsor the Burlington City Blue Devils Football team. We buy their uniforms, equipment and others!!
We have been helping them for years and will continue to contribute to our community and make sure the Football team has the gear and success they need from us!