2024 Chevy Blazer EV
The 2023 Chevy Blazer EV is almost here, and it's set to deliver a high-charged performance, with an all-electric powertrain, sharp style, and a state-of-the-art cabin.
What is the 2024 Chevy Blazer EV?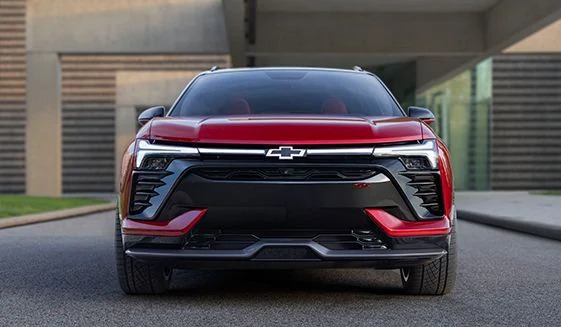 The all-new Blazer EV offers an all-electric performance, delivering major speed with up to 557 horsepower and a long-lived ride, with up to 320 miles of battery range. On top of an all-electric performance, this all-new midsize SUV delivers major style and cutting-edge technology. Outside, the Chevy Blazer EV looks classy and modern, with stylish LED headlamps and smooth, sculpted lines. Inside, this electric SUV treats you and your fellow passengers to a tech-friendly ride with supremely comfy seats. The list of available tech features includes Chevy's semi-automated driving system, Super Cruise.
How powerful is the 2024 Chevy Blazer EV? How long is its driving range?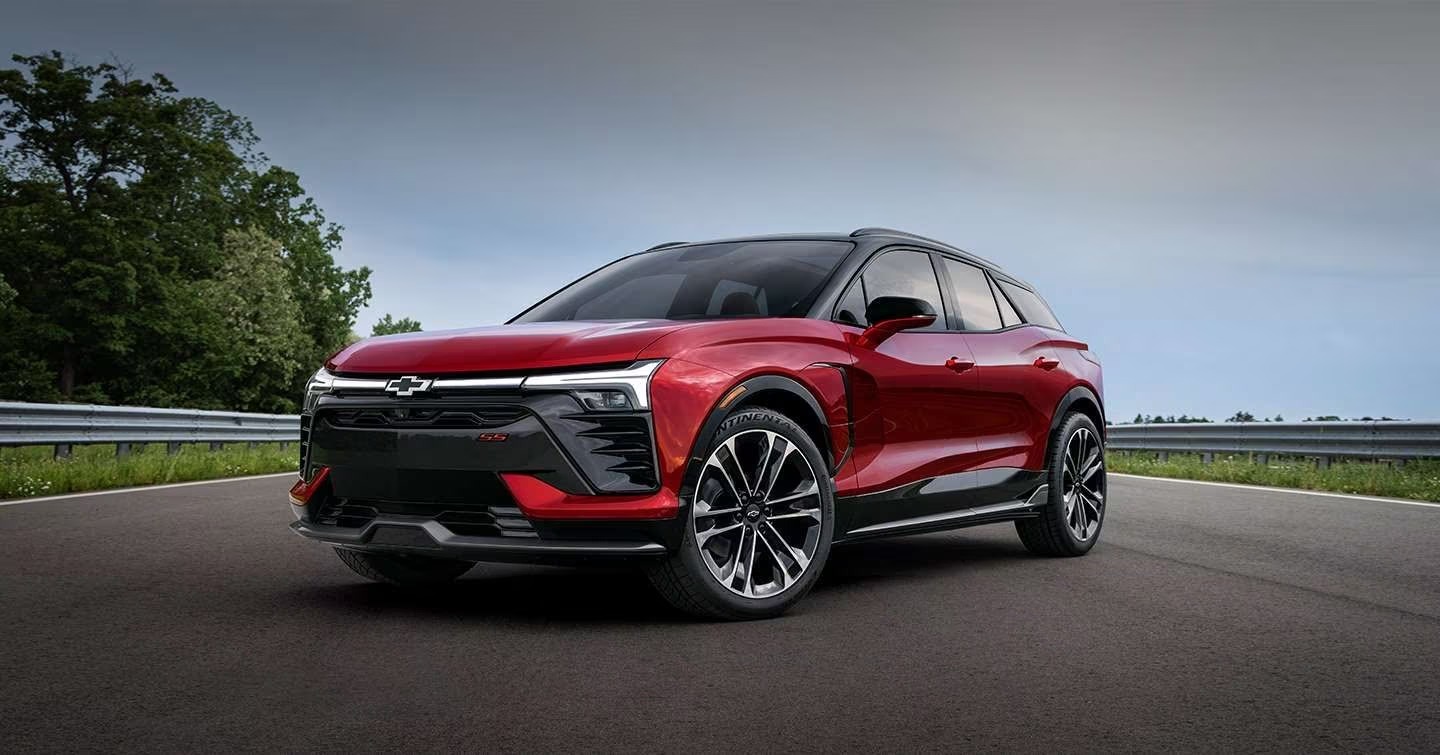 Depending on which Blazer EV trim model you select, these crossovers offer a battery range of up to 320 miles! DC fast-charging equipment is standard, so you can drop by a fast-charge station to add around 78 miles of range to the battery in 10 minutes.
This model delivers a very impressive battery range, especially when you take the Blazer EV's sporty performance into account. The most powerful version of this electric SUV, the Blazer EV SS, delivers an incredible 557 horsepower and 648 lb-ft of torque. This model goes from 0 to 60 mph in under 4 seconds!
Is the 2024 Chevy Blazer EV comfortable? Which tech features are available?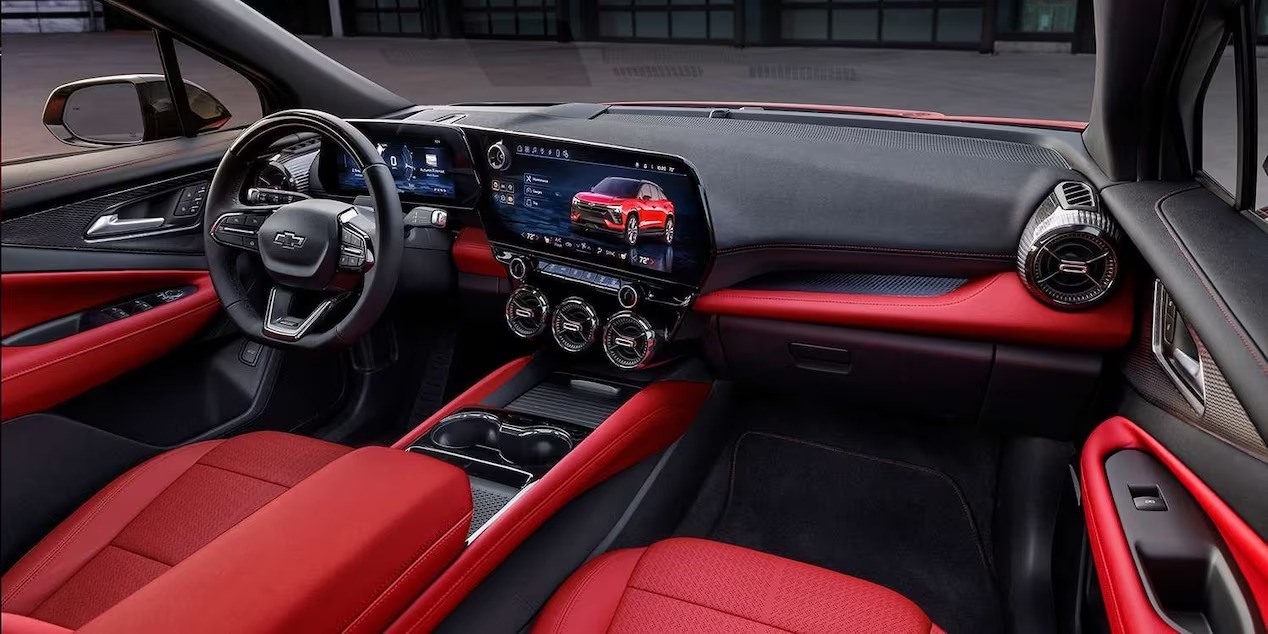 Inside the all-new Chevy Blazer EV, the cabin doesn't appear too different from that of the gas-powered Blazer. However, there are a few differences. Under the central touchscreen, for example, there's a third air vent. And, instead of a shifter in the center console, there's a new transmission lever. You'll also enjoy ambient interior lighting. The stylish RS and SS add special interior trim. This five-passenger SUV is also home to spacious, comfortable seating.
These EVs also offer a wealth of cutting-edge tech features. For instance, the 11-inch digital gauge cluster displays your choice of performance stats. And the available 17.7-inch infotainment touchscreen displays sharp graphics. With the hands-free start system, you can simply hop in the cabin, tap the brake, and your Blazer EV is ready for action. The available Super Cruise system offers up to 200,000 miles of hands-free driving throughout the U.S. and Canada.
When will the 2024 Chevy Blazer EV be available? How much will it cost?

We expect the Blazer EV to arrive in summer 2023! These all-electric crossovers will start around $44,995.