2023 Chevy Silverado 2500 vs GMC Sierra 2500
Which should I choose, the 2023 Chevy Silverado 2500HD or the GMC Sierra 2500HD? These heavy-duty trucks have so much in common that you might not see much of a difference between them — at least not at first. But our comparison guide is here to help you get there.
Lowest Price: 2023 Chevy Silverado 2500HD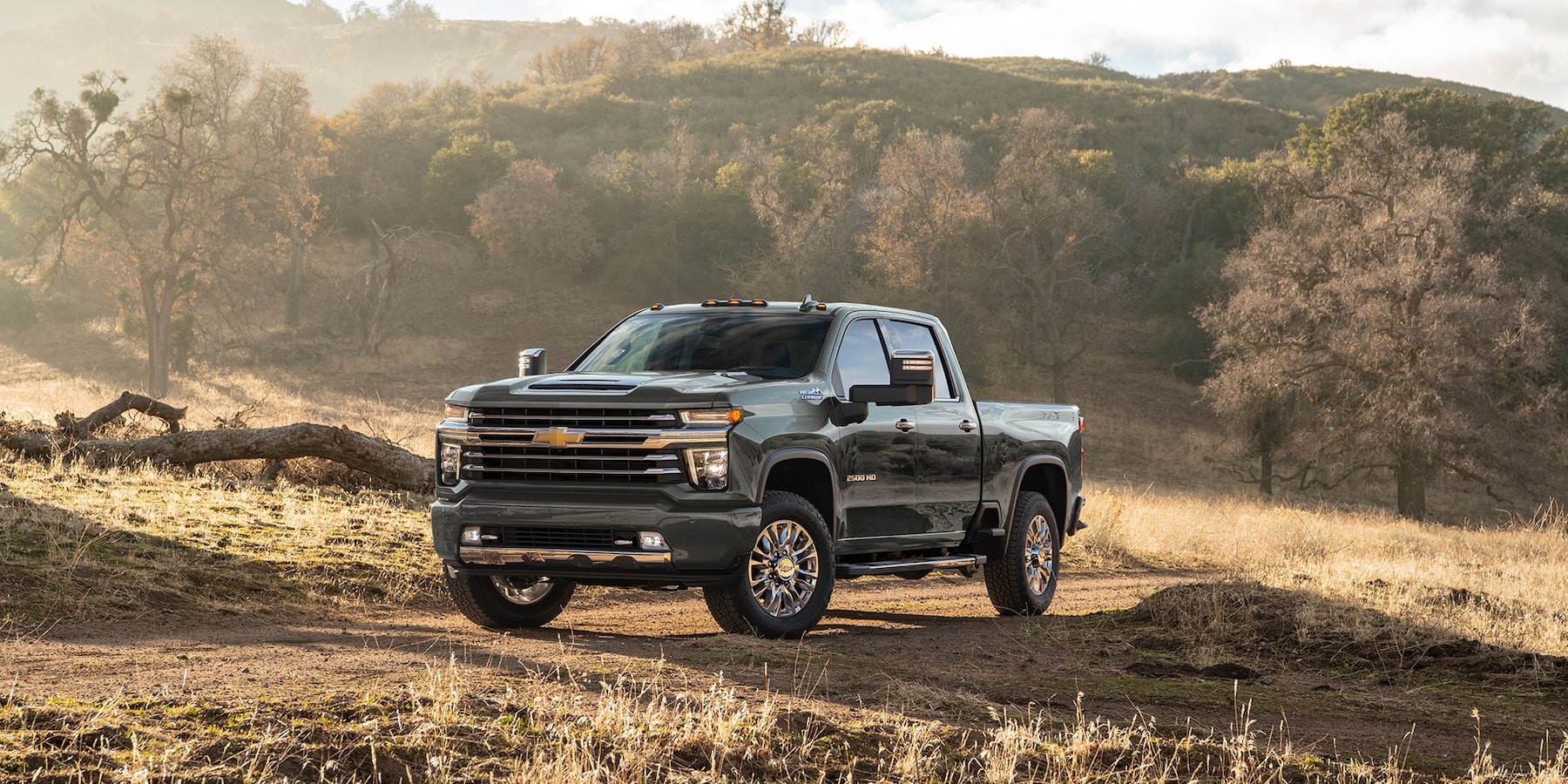 The Silverado 2500HD gives you a slight advantage in the price department, with an MSRP of $40,500. By comparison, the entry-level Sierra 2500HD is slightly more expensive, starting at $42,700. Prices may vary.
Exterior Styling: 2023 Chevy Silverado 2500HD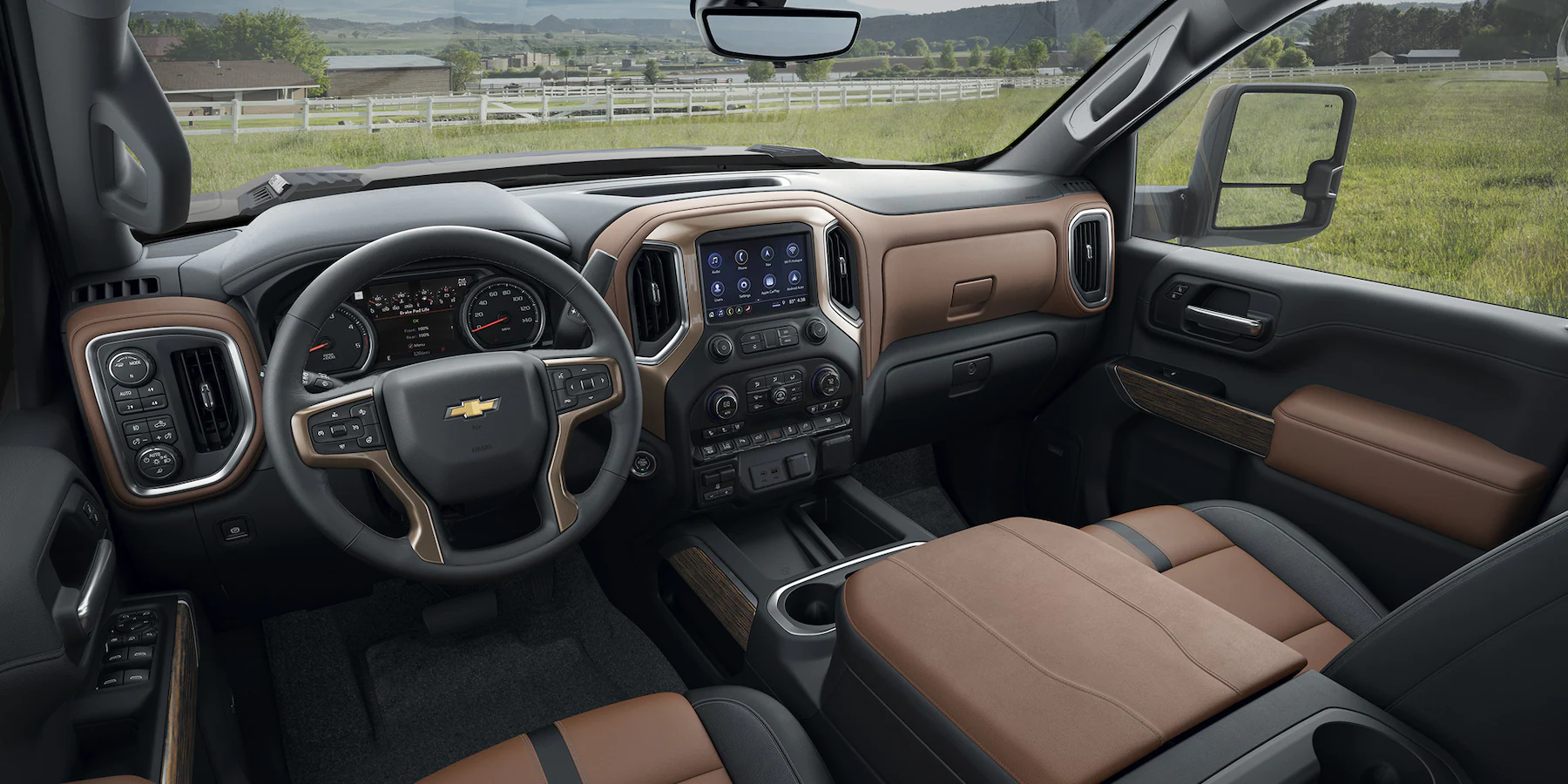 Exterior styling is one of the biggest differences between the Silverado 2500HD and the Sierra 2500HD. The Sierra sticks with a more classic look, complete with a squared-off front end and an imposing grille. But the Silverado looks a little more modern, with its unique signature LED lighting and rugged stance. Both trucks offer a wide range of exterior upgrades, however, including flashy wheel options and chrome trim.
Power & Performance: It's a Tie!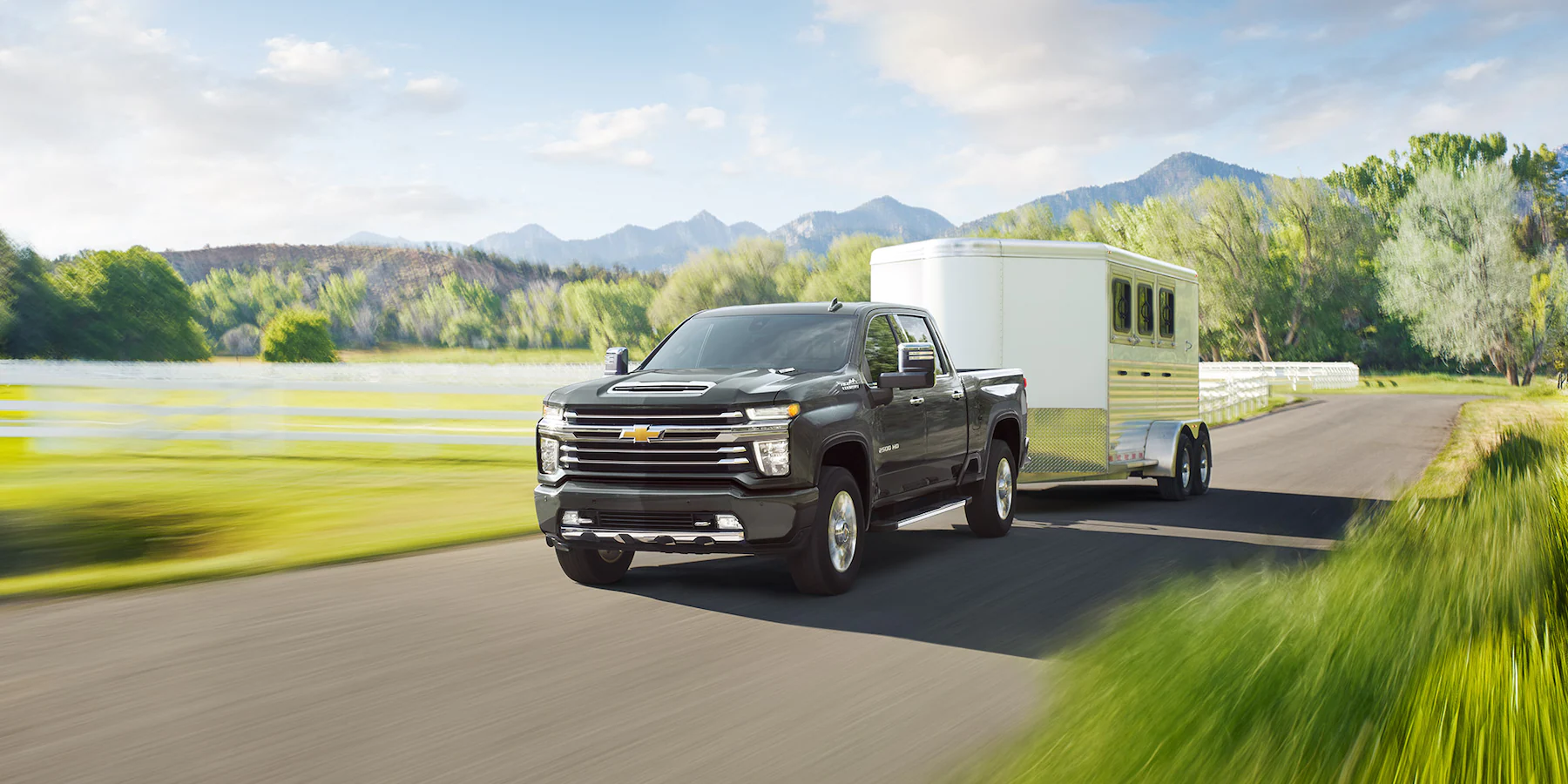 Because they have a parent company in GM, both of these heavy-duty trucks offer the same two engine options. For maximum towing capabilities, opt for the Duramax diesel engine. And every truck, no matter which trim model or engine you select, is available with trail-ready four-wheel drive.
Choose from these powertrain options:
Standard gas-powered 6.6-liter V8 (401 horsepower, 464 lb-ft of torque) + six-speed automatic transmission
Optional Duramax diesel 6.6L V8 (445 hp, 910 lb-ft) + 10-speed automatic transmission
Standard rear-wheel drive
Optional four-wheel drive
Towing & Hauling Capabilities: 2023 Chevy Silverado 2500HD

In spite of offering the same powertrain options, these trucks' towing and hauling capabilities differ somewhat. The Silverado 2500HD has the edge, but only a slight one. Properly equipped, Chevy's heavy-duty truck can tow up to 18,510 pounds. With the right configuration, max payloads reach 4,673 pounds.
The 2023 GMC Sierra 2500HD can tow almost as much, maxing out at 18,500 pounds. Payloads reach 4,626. Just like with the Silverado 2500HD, towing and hauling capacity varies according to body style, equipment, and powertrain configuration.
Your New Heavy-Duty Truck

In the end, the 2023 Chevy Silverado 2500HD has a bit of an edge. Choose Chevy's heavy-duty pickup for a slightly lower price, slightly improved towing and hauling capabilities, and a very rugged exterior design.