2023 Chevy Silverado 2500 vs Ford F-250 Super Duty
Which heavy-duty truck should you drive home, the 2023 Chevy Silverado 2500HD or Ford F-250 Super Duty? Our side-by-side comparison gives you the details you need to make an educated choice.
Best Price: 2023 Chevy Silverado 2500HD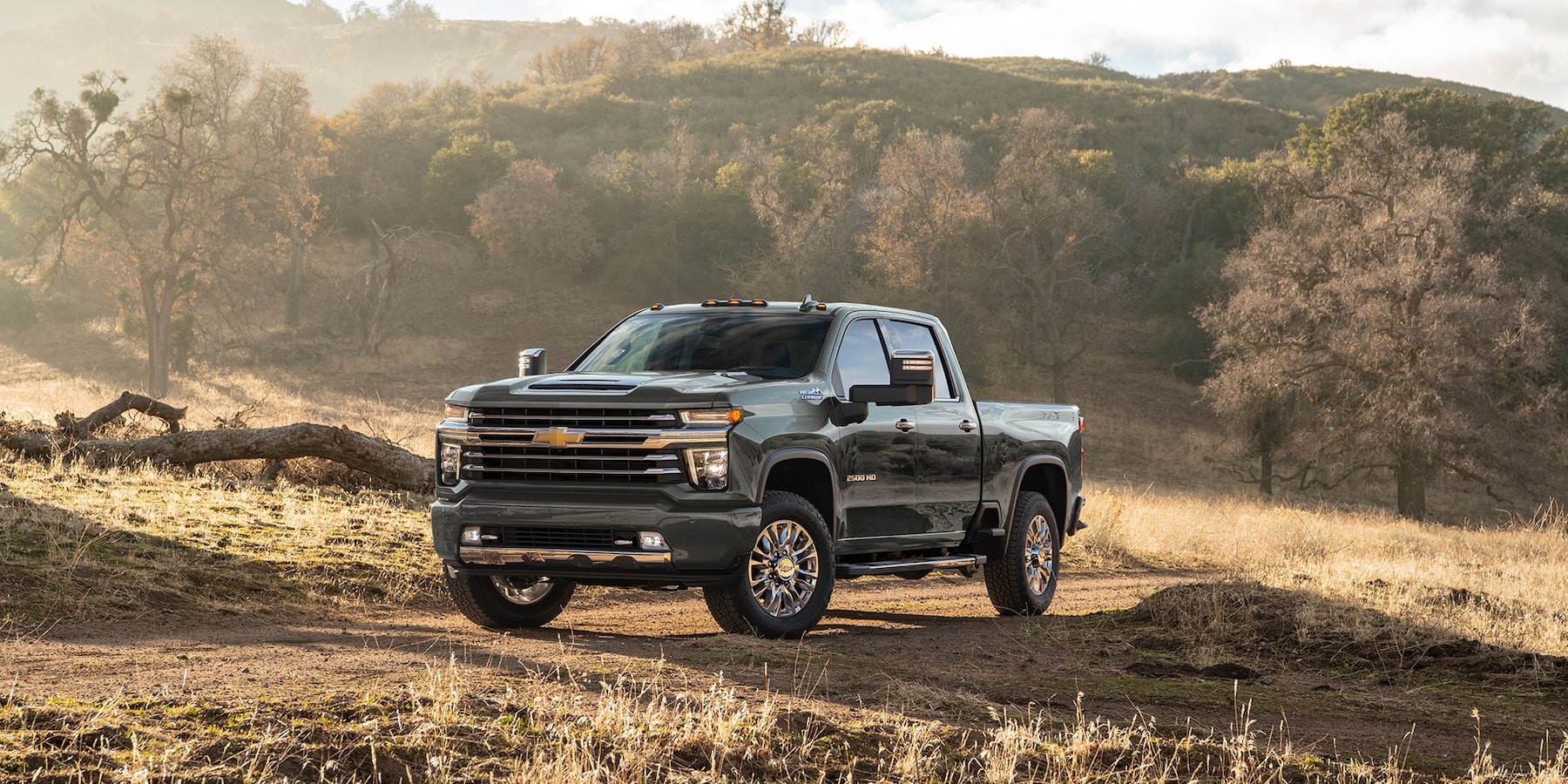 The Silverado 2500HD starts at around $40,500, giving you a great deal on a very powerful truck. Although Ford hasn't released its official MSRP figures for its Super Duty trucks, we think it will cost a little more, perhaps starting around $45,765.
Maximum Power: (Probably) Ford F-250 Super Duty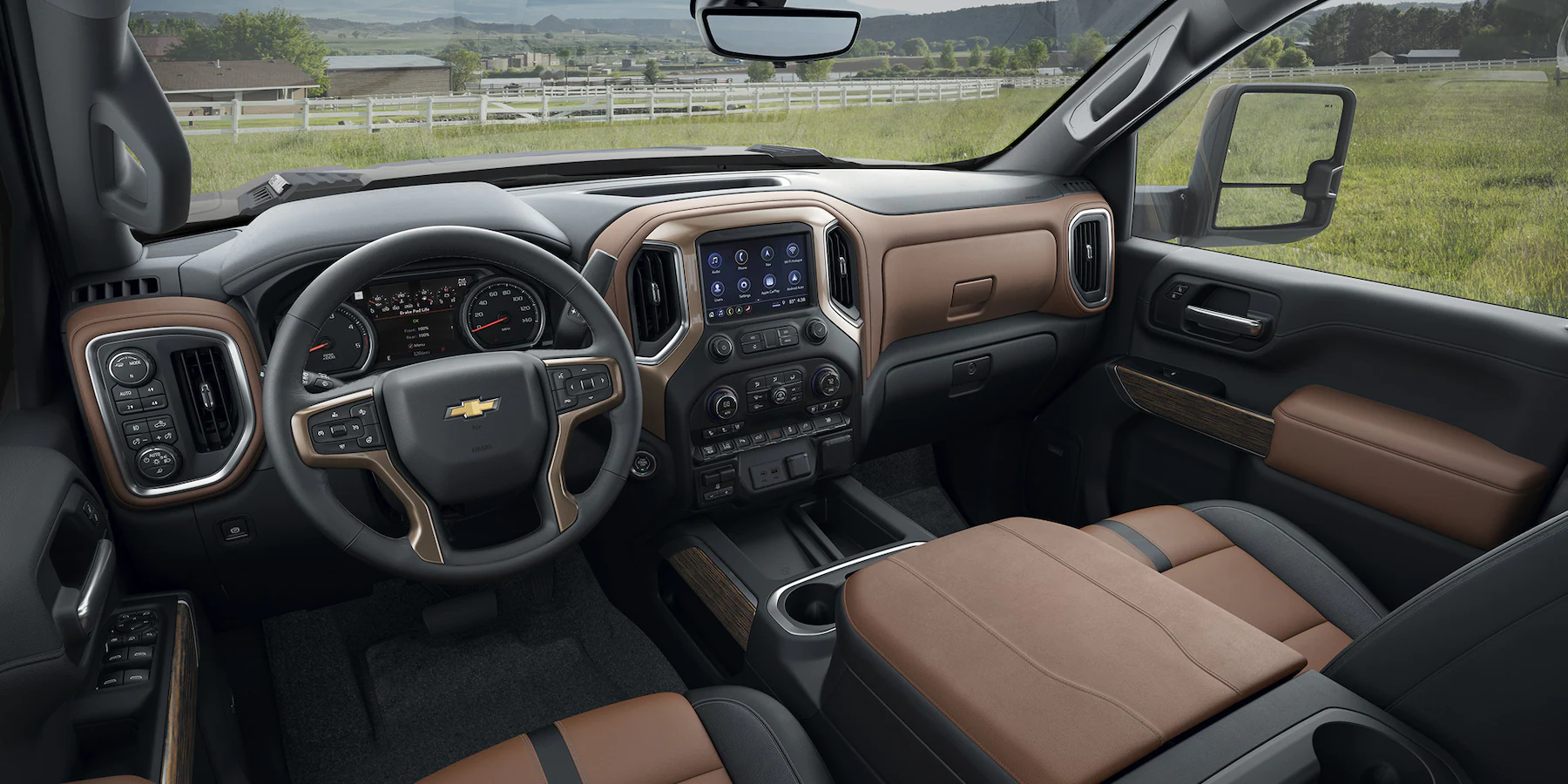 Once again, Ford has yet to announce all the specs for its redesigned Super Duty trucks. However, we expect them to be packing slightly more power than their Chevy counterparts. This year, the F-250 offers a bigger standard V8 and a high-output version of its diesel V8, maximizing towing and hauling capabilities.
Standard 6.8-liter gas-powered V8
Optional 7.3-liter gas-powered V8
Optional 6.7-liter Power Stroke diesel V8
10-speed automatic transmission
Rear-wheel drive (XL)
Four-wheel drive (XLT and up)
The Chevy Silverado 2500HD offers two heavy-duty powertrains, both of which supply major power in their own right:
Gas-powered 6.6-liter V8 (401 horsepower, 464 lb-ft of torque) + six-speed automatic transmission
Duramax diesel 6.6L V8 (445 hp, 910 lb-ft) + 10-speed automatic transmission
Standard rear-wheel drive
Optional four-wheel drive
Configuration Options: It's a Tie!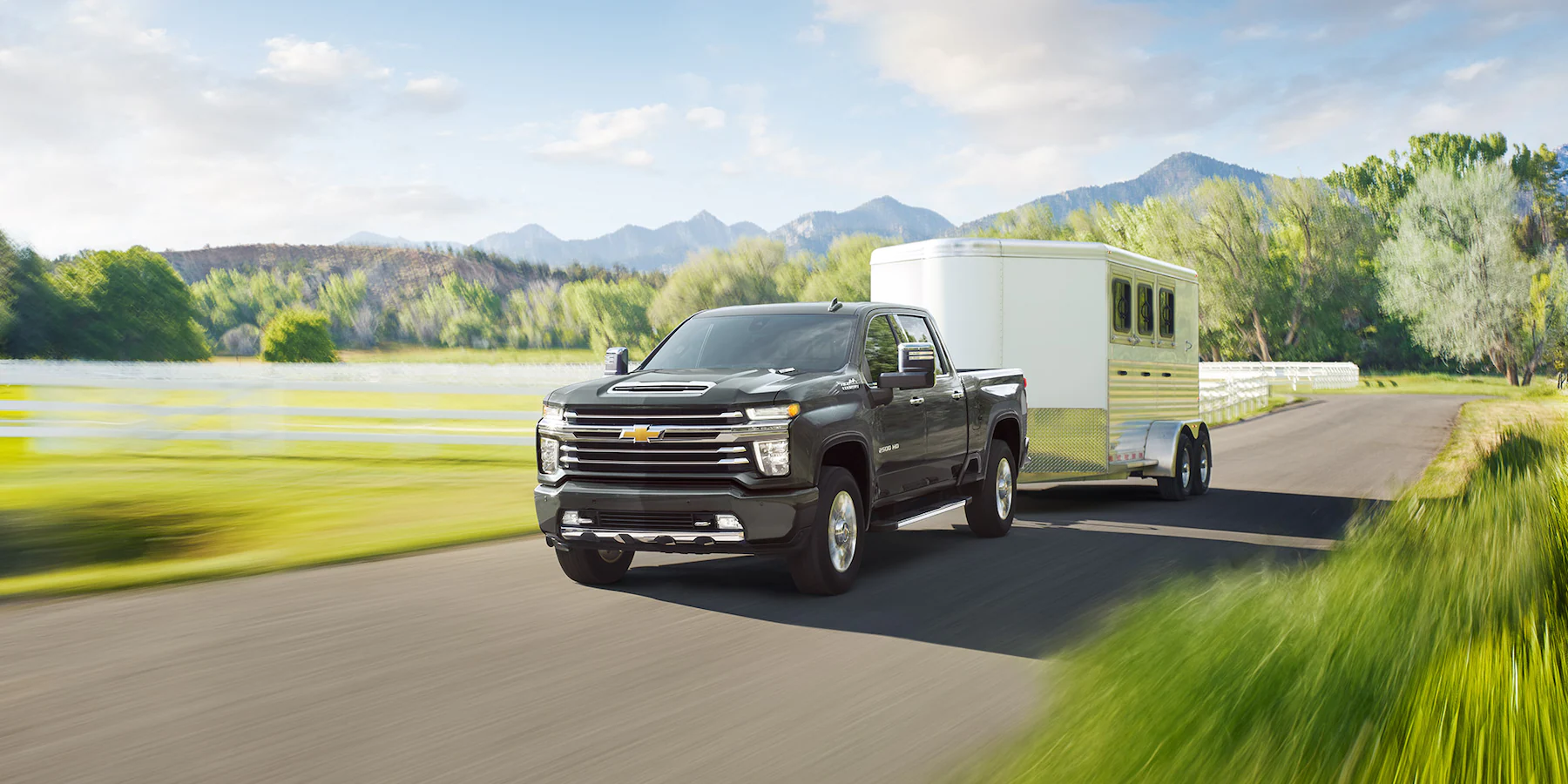 When it comes to body-style options, you'll see a lot of overlap between these heavy-duty trucks. For instance, both offer three cabins: regular, extended or crew. And both offer a couple of bed sizes, leaving you to choose the amount of cargo and passenger space that's right for you. And both trucks come in a variety of trim levels, so you can decide which comfort and convenience features are worth your dime.
Rich Interior Comfort: 2023 Chevy Silverado 2500HD

This was a close competition, but we love the Silverado 2500HD's top trim model, the iconic High Country. It's loaded with upscale features, giving you a true luxury experience with its leather seating, heated and ventilated front seats, and chrome trim.
Of course, the 2023 Ford F-250 also has some very luxurious trim models, including the King Ranch and Limited. These trucks also include leather upholstery and stylish chrome trim. However, in spite of any upgrades, the F-250 cabin can feel a little too plasticky, cutting back on its ability to deliver a luxury experience.
Your Heavy-Duty Truck

In the end, we think the 2023 Chevy Silverado 2500HD is absolutely the right choice. This heavy-duty pickup gives you the best price on a very capable ride, and it offers a wide range of upgrades to boot!