2023 Chevy Silverado 1500 ZR2 Bison
The new 2023 Chevy Silverado 1500 ZR2 Bison is out and ready to wow consumers!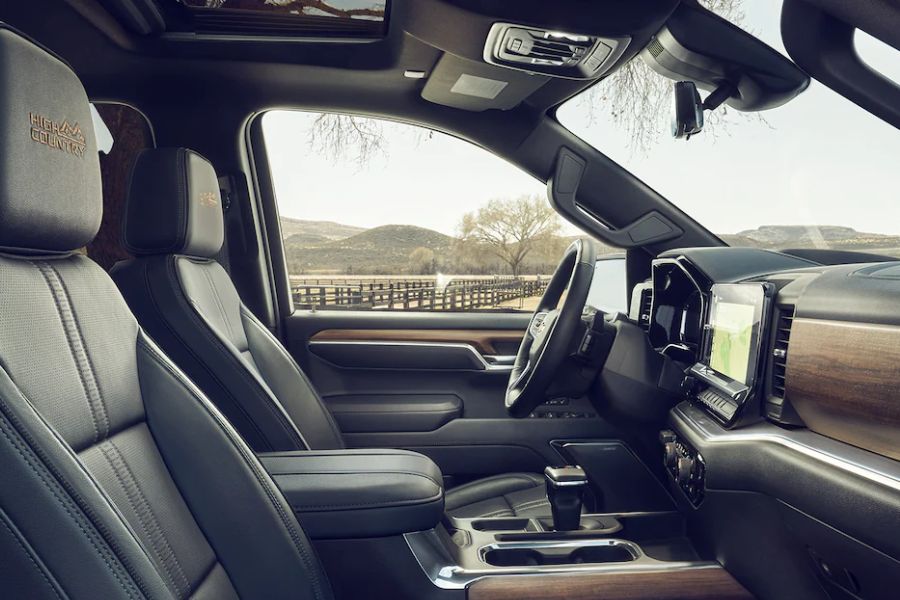 Chevy is proud to present an adventurous and exciting new trim this 2023 year in the form of the Silverado 1500 ZR2 Bison. A collaboration of General Motors (GM) with American Expedition Vehicles (AEV), the development of the 2023 Chevy Silverado 1500 ZR2 Bison took approximately 18 months, which is relatively quick for a new vehicle. This is not the first mash up between GM and AEV though, seeing as they collaborated for the Chevy Silverado previously. This helped to launch the new trim in a forthcoming time. Stepping in with all the off-roading features and a top-notch engine, the word around the 2023 Chevy Silverado 1500 ZR2 Bison trim has all been positive. Below are some highlights that show what to expect from this new trim.
Key Takeaways: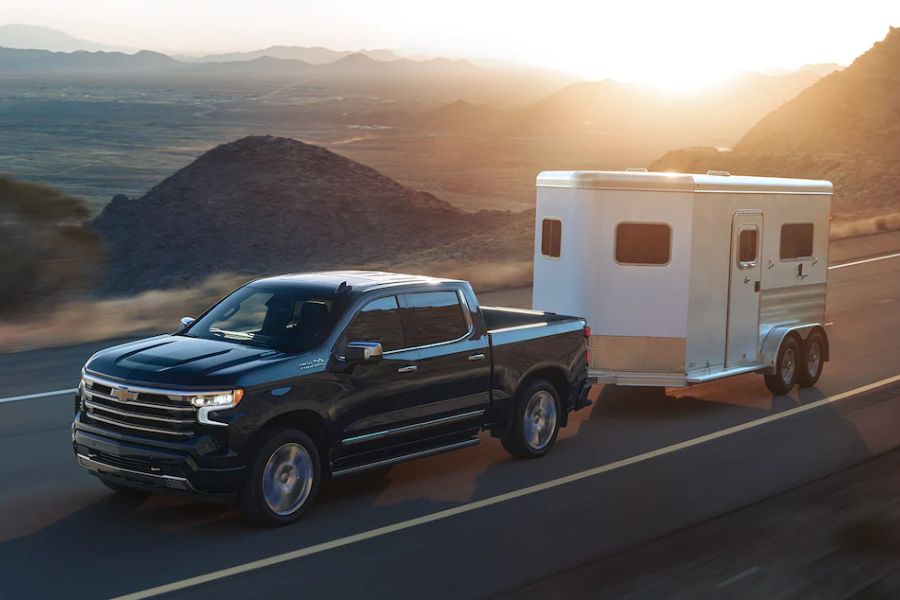 6.2L V-8 engine
420 HP
Front and rear e-lockers
460 lb-ft. of torque
10 speed transmission
Off-road suspension
Underbody protection
AEV stamped steel front and rear bumpers
Gloss black 18-in. AEV wheels with 33-in. Goodyear Wrangler Territory MT tires

The 2023 Silverado 1500 ZR2 Bison has all the necessary items in place to make this truck a game changer when it comes to rugged terrain and driving out of the lines. Breaking down a little more into what to expect with this new trim is outlined below.
When ordering the new 2023 Chevy Silverado 1500 ZR2 Bison, what is to be expected?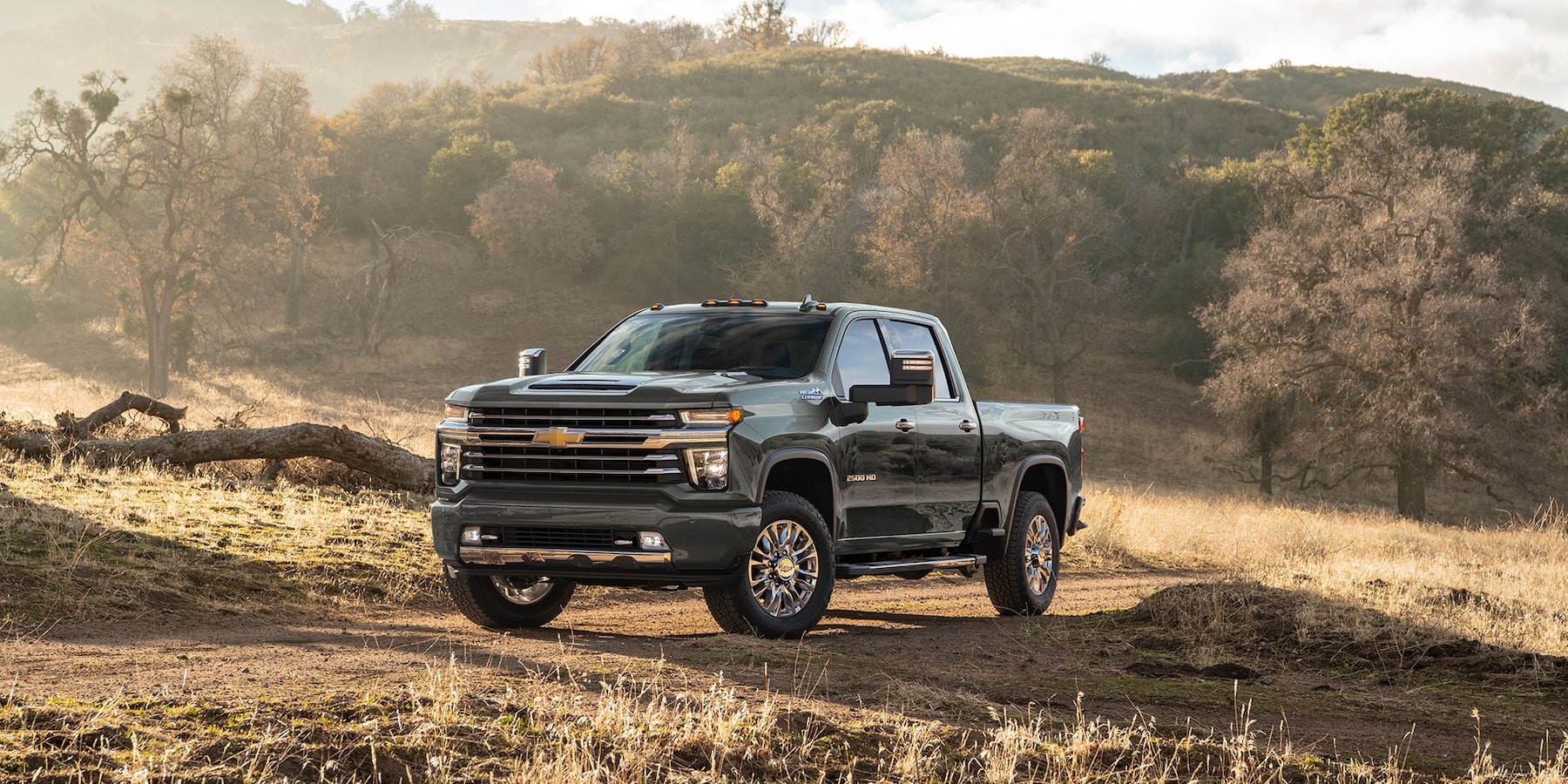 Chevy came out with the new 2023 Chevy Silverado 1500 ZR2 Bison to fulfill all the needs of a great back-roading/off-roading truck. It is stacked with complete protection for the underbody that is made of high quality steel, off-road suspension and robust stamped steel bumpers to start off. With all the standard features in place, off- roading will be a breeze in this new trim. Also this trim comes in a slightly sleeker form than competitors which lends to an easier handle. Along with 11.2 in. of ground clearance and the skid plates mounted in several different positions to best accompany the off-roading system, drivers will have allowance on all different types of terrain. The new 2023 Silverado 1500 ZR2 Bison stepped up its game in front approach angle and departure angle from the previous year. Top off with the 18-in. AEV wheels with 33-in. Goodyear Wrangler Territory MT tires and this beast becomes unstoppable.
How much are we looking for here, regarding cost and horsepower?

The 2023 Chevy Silverado ZR2 Bison will be available this year and the starting price begins at $78,490. This does include the destination fee charge as well. With this cost, the 10-speed automatic transmission truck will have a good variety of features already included to this trim. As for the HP, Chevy has noted that the trim will have 420 HP, while 460 lb ft of torque and a 6.2L V-8 engine to accompany it. There is a low-range gearing and DSSV shocks paired with the torque to ensure a security when climbing all over when off-roading. Along with the sleeker form, this truck can fit in most tight spaces that a usual off-roading truck may not normally offer. So for those looking to fit into tight spaces, this is the vehicle you need to be driving.
Summary:

Another exciting collaboration from General Motors and American Expedition Vehicles has brought this new trim out in a blaze of glory for the 2023 Chevy Silverado. The sleeker body style allows this truck to move into all sorts of places and the protection regarding the underbelly and bumpers pushes safety to a new limit. There is no road or non-road that the new 2023 Chevy Silverado 1500 ZR2 Bison cannot handle. Check out this new addition to the line-up for the Silverado this year and get to adventure seeking as soon as possible!