2022 Chevy Tahoe vs Cadillac Escalade
Which full-size SUV should you drive home, the 2022 Chevy Tahoe or the Cadillac Escalade? These three-row SUVs treat you to rich interior comfort, lots of space, and truck-style utility. But having so much in common makes it tough to choose just one. Let's take a closer look at each of these SUVs.
Friendly Price: 2022 Chevy Tahoe
Compared to the Escalade, the Tahoe helps you save big. This three-row SUV starts at just $49,700, transporting your family in comfort with an impressive list of standard features, including cutting-edge infotainment and driver safety aids.
As a luxury SUV, the Escalade's starting price is much steeper, coming in at $76,295. You can actually get a fully equipped Tahoe (around $73,000) — with features that include leather upholstery and heated seats — for less!
Interior Luxury: 2022 Cadillac Escalade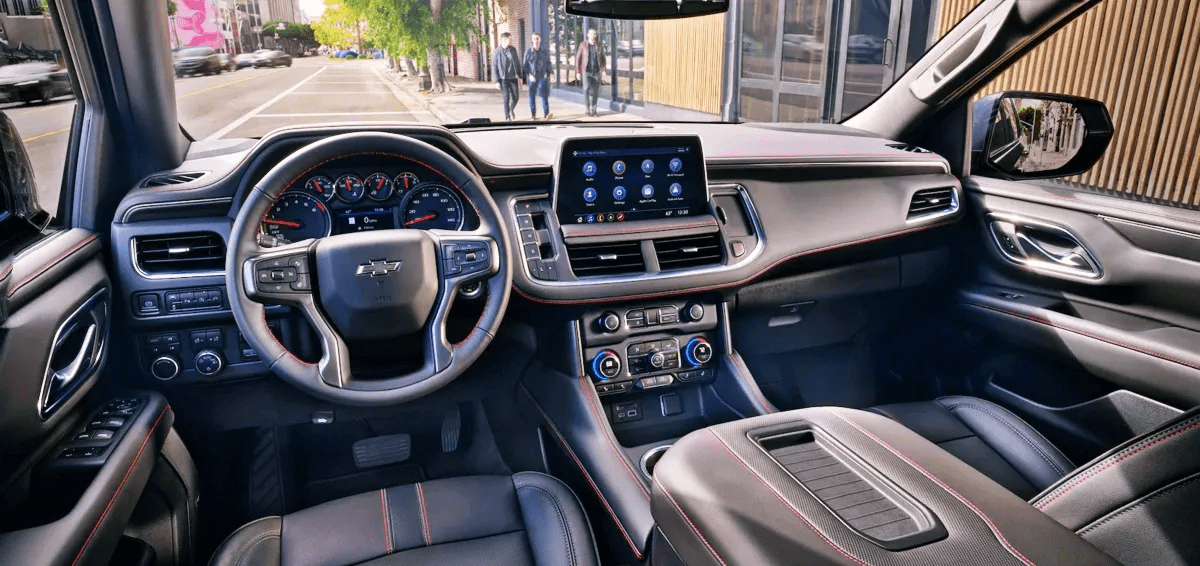 High price aside, you will love the Escalade's upscale cabin. Every model comes standard with full leather upholstery and two rows of heated seats. And every Escalade is as savvy as it is luxurious, with standard remote start and tri-zone automatic climate control.
Like the Escalade, the Tahoe is always roomy and supportive, with generous seat cushioning and a ton of head and legroom. As you climb the trim levels, you'll find lots of the same luxury features, but they don't come standard.
Fuel Economy: 2022 Chevy Tahoe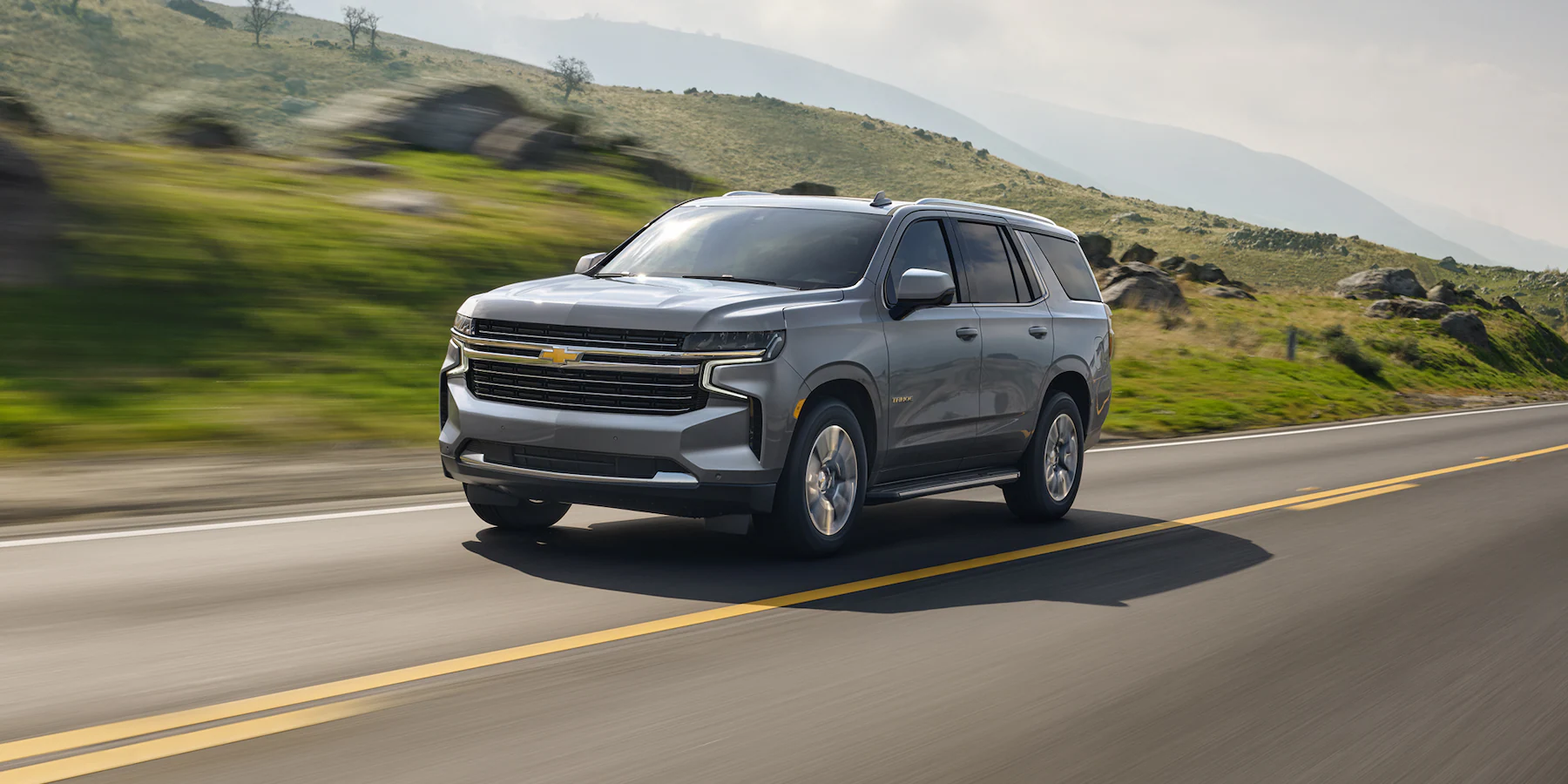 The Chevy Tahoe offers three engine options:
5.3L V8 engine (355 hp, 383 lb-ft)
6.2L V8 engine (420 hp, 460 lb-ft)
3.0L Duramax turbo diesel engine (277 hp, 460 lb-ft)
The Cadillac Escalade offers your choice of the aforementioned 6.2-liter V8 and turbo diesel engines.
In spite of essentially using the same powertrains, the Tahoe actually achieves slightly better EPA ratings. With the turbo diesel engine, the 2022 Tahoe earns up to 24 mpg combined (21 city/28 highway). The same engine helps the Escalade earn up to 23 mpg combined (21/27 mpg).
Max Towing: 2022 Chevy Tahoe
In addition to maximizing fuel economy, the Tahoe can also tow a bigger trailer. That makes it the right choice for families with especially heavy boats or roomy family campers. Properly equipped, the Tahoe can tow up to 8,400 pounds. The Cadillac Escalade comes close, but can ultimately only tow max loads of 8,200 pounds.
Your New SUV
If you want a capable family hauler that maximizes fuel economy or tows the biggest boat, the 2022 Chevy Tahoe is the best option. And the Tahoe even gives you all of these excellent qualities at the best price, saving you thousands of dollars on the cost of a new full-size SUV.