2022 Chevy Spark vs Mitsubishi Mirage
Which is the best hatchback for you, the 2022 Chevy Spark or Mitsubishi Mirage? Both give you a great deal and impressive fuel economy, making your choice a tough one. Luckily, our comparison guide has the details you need to pick the right economy car.
Best Price: 2022 Chevy Spark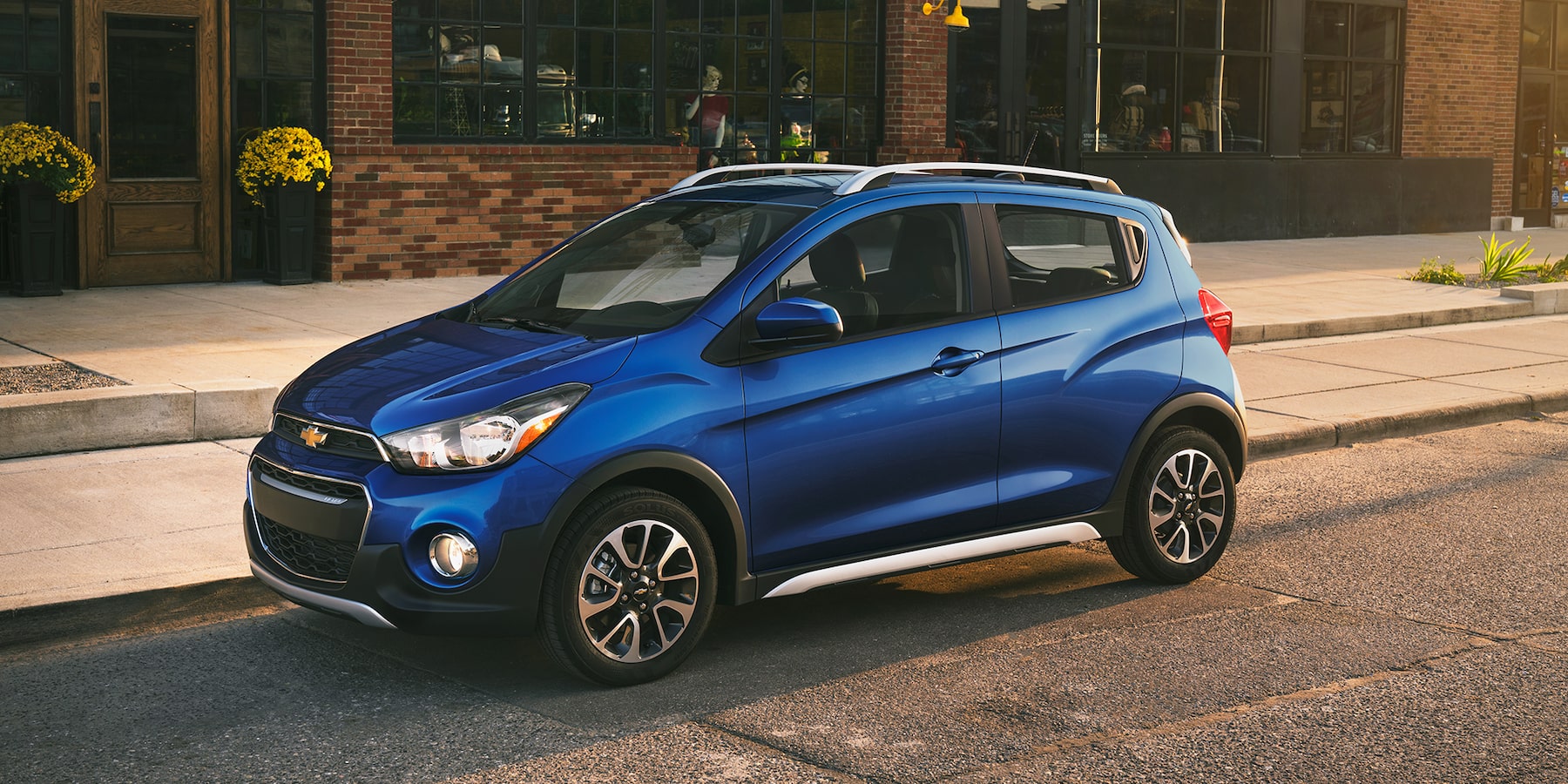 A brand new Spark gives you the best deal, with a starting price of just $13,600. However, the Mitsubishi Mirage is very competitively priced, with an MSRP that starts at $14,645. As we will see, though, the Spark not only gives you the lowest price, but it also delivers the most for your money.
Peppy Performance: 2022 Chevy Spark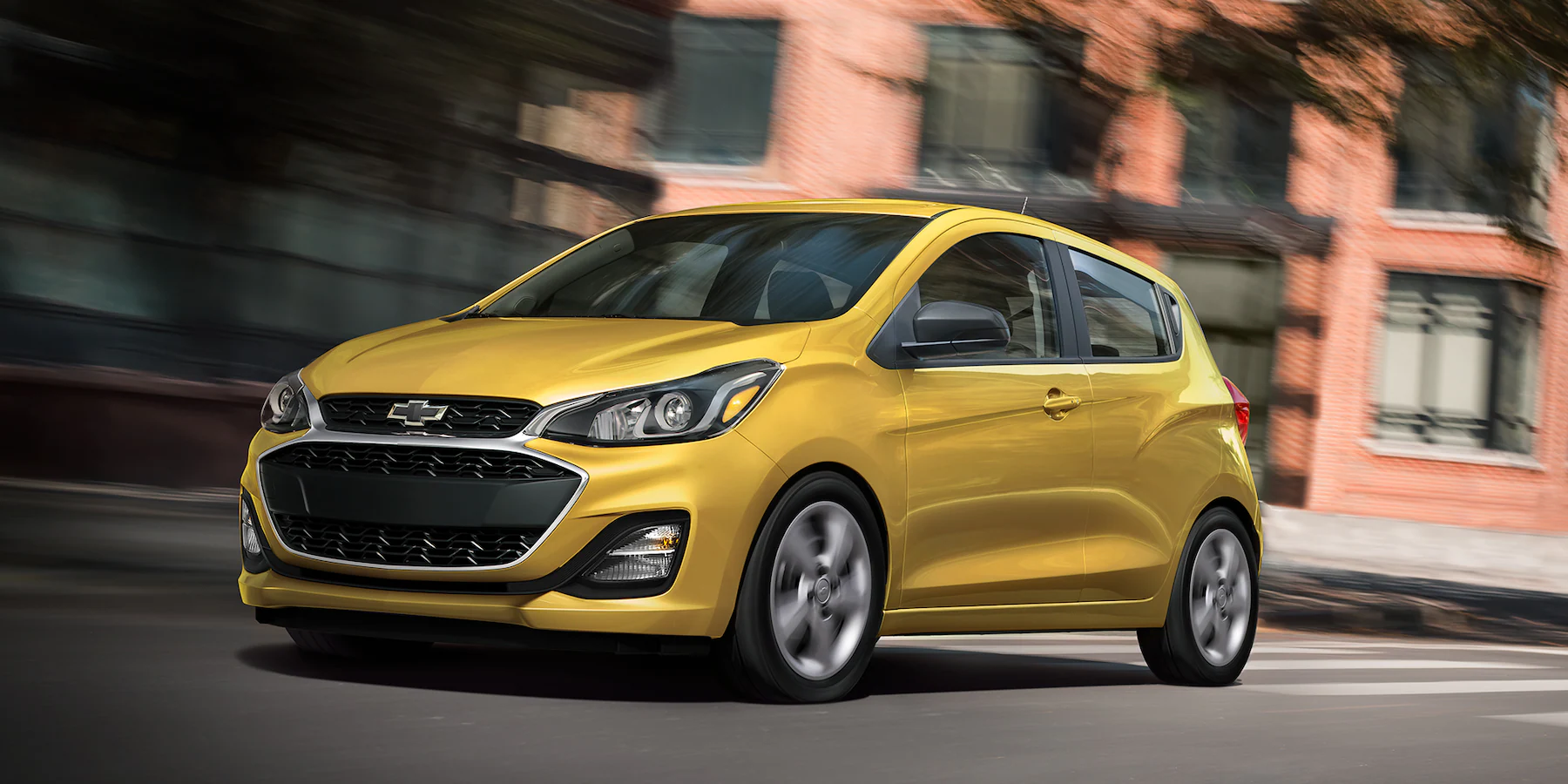 Both of these hatchback put an emphasis on fuel-efficiency, but the Spark gives you a little more power, boosting your confidence as you merge into traffic or pass a slow-moving vehicle. The Spark powertrain specs include:
1.4L four-cylinder engine (98 horsepower, 94 lb-ft of torque)
Five-speed manual transmission
Optional continuously variable transmission
Up to 33 mpg combined (30 city/38 highway)
With the Mitsubishi Mirage, getting onto the highway requires some forethought, because you don't have as much power at your command. But less power does mean more fuel mileage, which is something to keep in mind if you've got an especially long commute. Mirage powertrain specs include:
1.2L three-cylinder engine (76 hp, 74 lb-ft)
Five-speed manual transmission
Optional continuously variable transmission
Up to 39 mpg combined (36 city/43 highway)
Modern Features: 2022 Chevy Spark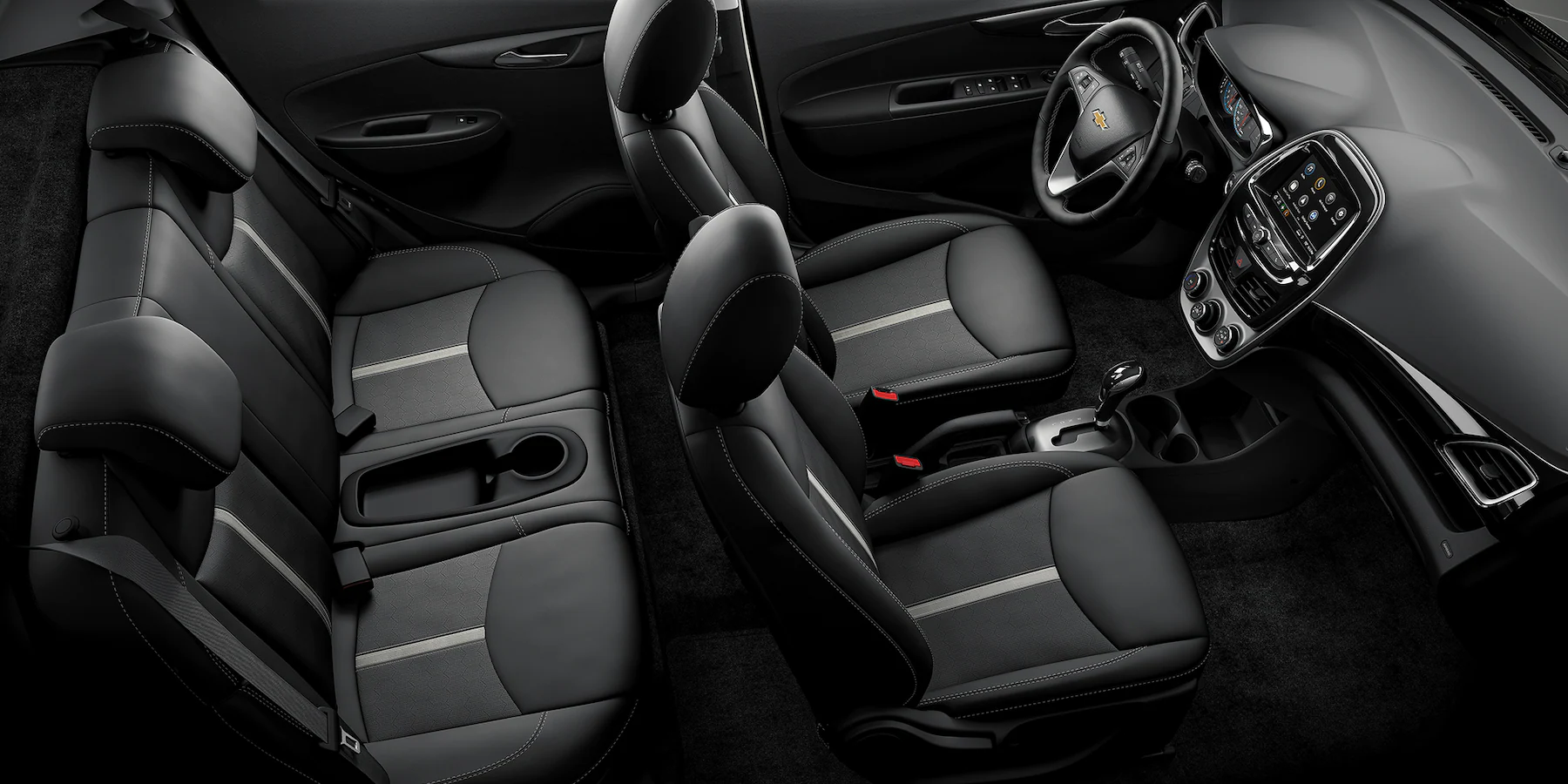 The Spark is big on value, giving you a lot for your money. Its standard lineup includes a cutting-edge infotainment system that's both easy to use and smartphone-friendly, with Apple CarPlay and Android Auto. Chevy's OnStar system is also standard, giving you the option of adding an extra safety net with its communication services. As you move up the trim levels, this little economy car gets pretty stylish, with options that include roof rails, fog lights, heated front seats, and a sunroof.
The Mitsubishi Mirage also comes standard with some convenient tech features, including Apple CarPlay and Android Auto. However, the infotainment system feels dated, especially when you compare it to the Spark's technology. Like the Spark, the Mirage offers upgrades, including heated front seats and faux-leather upholstery.
Best Warranty Coverage: 2022 Mitsubishi Mirage

Mitsubishi has one of the best warranties available for any new car today, including limited powertrain coverage that lasts 10 years or 100,000 miles, whichever comes first. Basic coverage lasts five years or 60,000 miles. If you're planning to hang onto your hatchback for a long time, the Mirage is a pretty safe bet.
Of course, the 2022 Chevy Spark also comes with wide-ranging coverage. The limited powertrain warranty lasts five years or 60,000 miles. And the basic bumper-to-bumper warranty lasts three years or 36,000 miles.
Choose Your New Hatchback

The 2022 Mitsubishi Mirage might have excellent warranty coverage, but it's not quite the hatchback that the 2022 Chevy Spark is. When you choose the Spark, you're getting not only the best price, but also the punchiest performance and smartest tech features.
/research/detail/new-jeep-grand-cherokee