2022 Chevy Silverado LTD vs Ford F-150
Which full-size truck can better handle your business, the 2022 Chevy Silverado LTD or Ford F-150? Our comparison guide is here to help you figure out which all-American truck belongs in your driveway.
Friendly Price: 2022 Chevy Silverado LTD
When it comes to the entry-level trim models, both the 2022 Chevy Silverado LTD (starting at $30,400) and the 2022 Ford F-150 (starting at $29,990) will give you a pretty friendly price.
However, as you climb the trim levels, you'll find that the Silverado gives you a better bang-to-buck ratio. For example, its posh High Country model (starting at $54,700) delivers lots of luxury features at a lower price than its upscale F-150 counterpart, the Limited (starting at $75,835).
Standard Power: 2022 Chevy Silverado LTD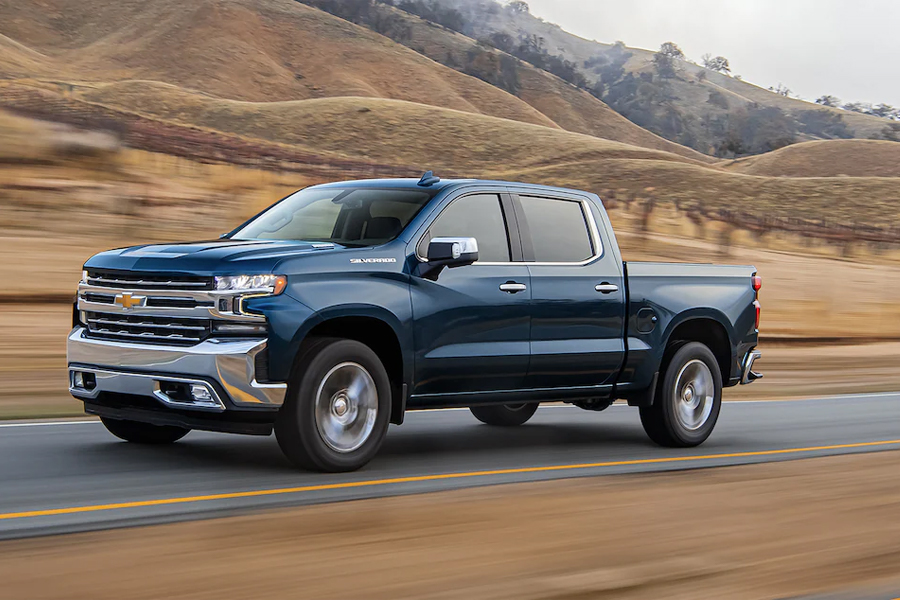 The Chevy Silverado LTD is dropping last year's base V6 engine in favor of the more powerful 2.7-liter turbocharged four-cylinder engine (310 horsepower, 348 lb-ft of torque). If you want the strongest performance at no extra cost, the Silverado delivers.
Back on the 2022 Ford F-150, the standard engine is a 3.3-liter V6 (290 hp, 265 lb-ft). It's not as powerful as the Silverado LTD base engine by a long shot. However, like the Silverado LTD, the F-150 offers a variety of engine options, allowing you to upgrade your performance as needed.
Maximum Efficiency: 2022 Chevy Silverado LTD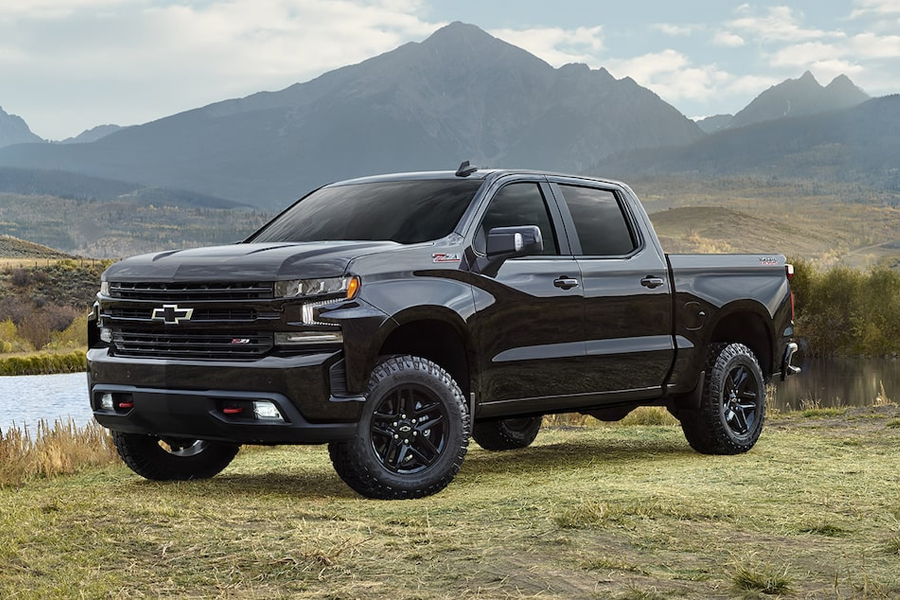 Thanks to its optional turbodiesel engine, the Silverado Limited earns very impressive EPA ratings, supplying up to 26 mpg combined (23 city/31 highway).
The 2021 Ford F-150 earns its best EPA ratings with the available hybrid powertrain. With it, this Ford truck earns up to 25 mpg combined (25/25 mpg). However, this is also the F-150's most expensive powertrain option, so it may be a while before you get a return on your investment.
Max Towing: 2022 Ford F-150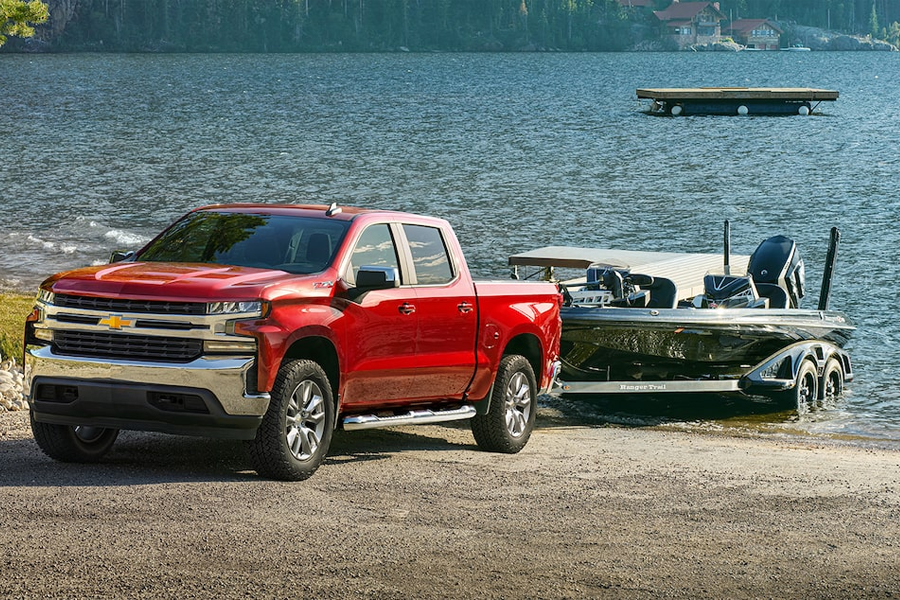 The F-150 has a slight edge here. Equipped with the optional EcoBoost V6, Ford's full-size truck can tow up to 14,000 pounds.
With the available 6.2-liter V8 engine and the Max Trailering package, the Silverado LTD can tow max loads of 13,300 pounds. It can't quite match the F-150's maximum capabilities, but it can still handle most drivers' trailers.
Choose Your Full-Size Truck
Although the 2022 Ford F-150 has a lot going for it, the 2022 Chevy Silverado LTD is the better choice in many ways. Choose Chevy's full-size truck for a great price, a powerful, efficient performance, and impressive towing capabilities.