2020 Chevrolet Spark
2020 Chevrolet Spark

Inventory
When you're on a budget but you don't want the baggage of a used car, the 2020 Chevy Spark hits the spot. For the low, low starting price of only $14,095, you can get your very own brand-new car. But that's not all. There are some ways the Spark exceeds your expectations of what a starter car should be able to do. We'll go over them in this guide to the 2020 Spark.
For that fantastically low price, you get more than you bargained for. Literally. You might think it'd be crank windows and AM/FM radio, but not with this new car. No, we're talking standard features like rearview camera, 7-inch touchscreen, Android Auto and Apple CarPlay, Bluetooth, USB connectivity, and four-speaker audio system. Plus, even at this base level, the Spark boasts Chevy's OnStar communications system that includes a 4G LTE in-car Wi-Fi hotspot. Yeah, you can connect to the internet in your eminently affordable car.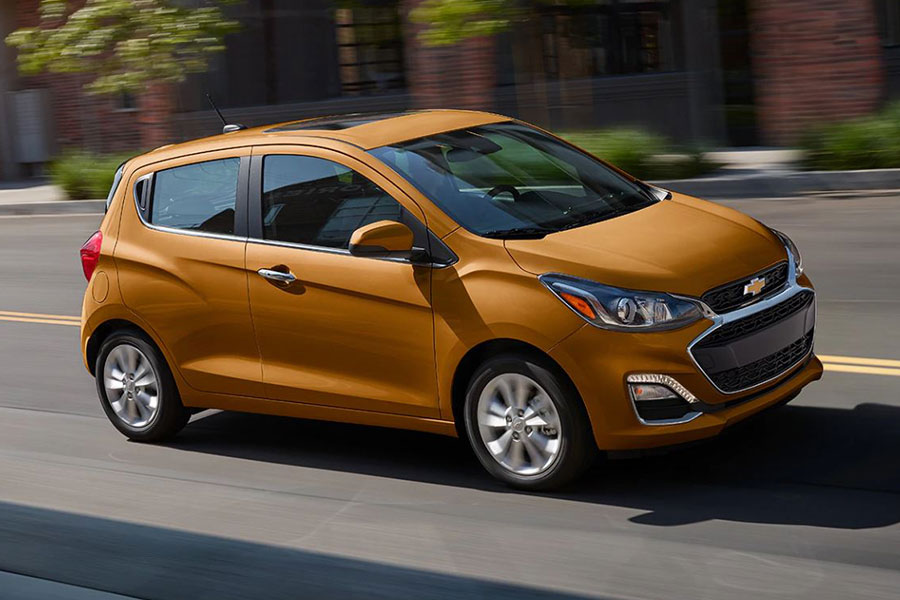 What If I Have a Little More to Spend?

If you have a slightly higher budget than $14k, then we recommend the Spark 1LT with its alloy wheels, power mirrors and door locks, cruise control, remote keyless entry, fog lights, and six-speaker audio system. A sunroof is optional. Slap a coat of bright paint on there, and you could have a real beach goer on your hands.
How Does the Spark Drive?

This is the fun part–you only paid for a starter car but you got lots more. What the Spark excels at is maneuverability. Careen down an alleyway, flip a U-turn, hard right into a narrow parking lot, find out its full, and park on the little strip of curb in a deft parallel parking job. Yes, the Spark was made for city living and threading the needle through downtown congestion. That's where you see this car come alive.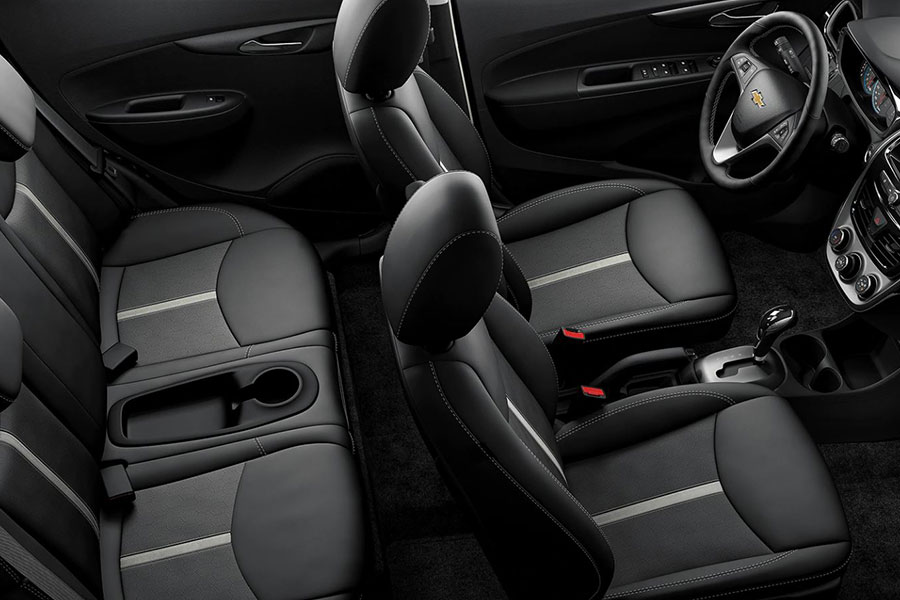 The Spark also does surprisingly well at highway speeds, expertly changing lanes, and cruising along. Its continuously variable transmission (CVT) is quieter than expected. And the manual transmission (automatic is available) across all trims shifts smoothly.
What About Fuel Economy?

What About Fuel Economy?
Ah, the other way you save by buying small. There might be other small cars with better mileage, but the Chevy Spark is lightyears better than some of the bigger models. The 2020 Spark gets 30 city miles and 38 highway miles per gallon with automatic transmission. You can potentially save hundreds of dollars a year on fuel costs with that kind of mileage. This is a great little car that could can be yours, perhaps with money left over.