2020 Chevrolet Bolt vs Kia Niro
2020 Chevrolet Bolt vs Kia Niro

Inventory
They are not just better for the environment; they are also great cars to own and drive. As we look towards the future, the 2020 Chevrolet Bolt EV and the 2020 Kia Niro offer electric and hybrid car options for the eco-friendly driver. Let's look at the comparisons of both vehicles.
The Chevrolet Bolt EV has plenty of strengths for an electric vehicle. This small vehicle makes for a comfortable ride with plenty of interior space and headroom. It has 16.9 cubic feet of space behind the rear seats and a total of 56.6 cubic feet when all seats are folded. That's a good amount of space for a small compact vehicle. With no clutch or gears, this EV has quick acceleration and is quiet as it cruises, creating no air pollution and feeling like you are driving a sports car. Also, with fewer moving parts, you will spend less on maintenance. The Bolt's sporty electric vehicle comes in two trims: LT and Premier–both great trims, with even the LT offering a great package.
The Kia Niro is a five-passenger hatchback that markets as an SUV; but it doesn't have the ability to keep going when the going gets tough. This hatchback is styled to look like a crossover SUV; but all-wheel drive isn't available despite crossover styling. Its default Eco mode may be a bit too relaxing with no get up and go. It is offered in three models – hybrid, hybrid plug-in, and EV. Its hybrid is available in five trims – the FE, LX, EX, S Touring and Touring trims, with the FE being the most fuel-efficient. The FE is equipped with 16-inch alloy wheels, automatic headlights, six-way manually adjustable front seats and 60/40 split folding rear seats. Each trim version is similar with a few added features in each model, including 18-inch wheels on the S Touring and 17-inch Alloy Wheels on the EV model. The Niro offers 19.4 cubic feet of room behind the rear seats and 54.5 cubic feet with the rear seats folded down. Those numbers are similar to the Bolt, but when it is marketed as an SUV, they don't measure up.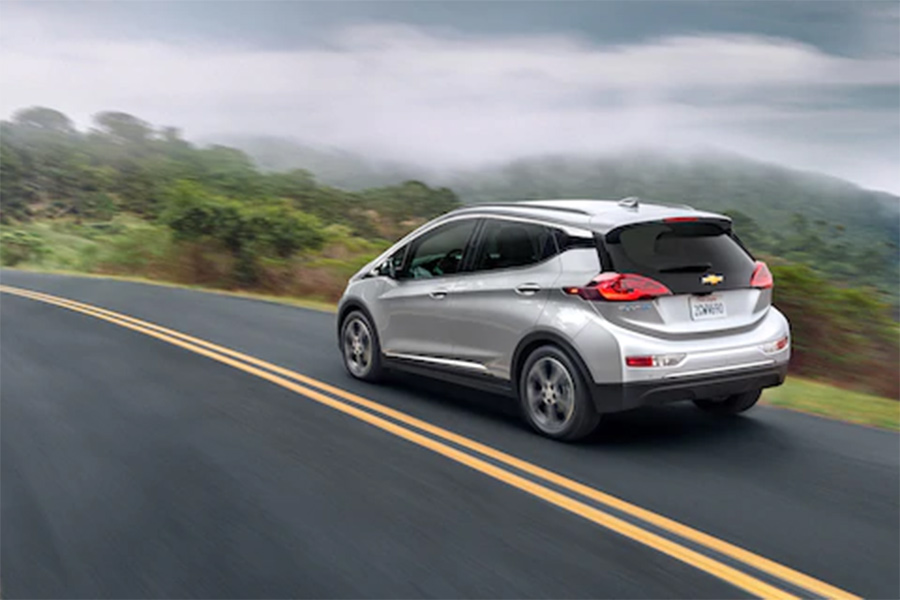 Driving Range/Engine/Pricing
From your weekday commute to weekend trips, Bolt's economical EV is your best option and is ready to take you wherever you want to go. For the 2020 model year, Chevrolet updated the Bolt's battery pack, increasing its capacity without changing its size. This increased its total range to an impressive 259 miles. Customers will enjoy passing the gas stations and zero emission care on this vehicle. This extremely quick Bolt features a 200-horsepower electric motor paired with a 60-kWh lithium-ion battery pack and a single-speed transmission. Bolt's affordable price tag starts at $36,620. This price stands out given the number of standard features that come with this electric vehicle and the money you will save.
All models of Niro's hybrid system use a 1.6-liter engine and an electric motor to power the front wheels through a six-speed dual-clutch automatic transmission. Altogether, this system generates 139 horsepower and a combined EPA fuel economy rating between 50 to 43 mpg, depending on trim. Its power doesn't compare to the Bolt's quick electric motor. The 2020 plug-in hybrid gets an EPA-estimated 46 mpg and 105 MPG-equivalent city/highway combined. It has an all-electric range of 26 miles. The Niro EV can travel 239 miles on a full charge; compare that to the impressive new upgrade of the Bolt's 259-mile range. The Niro pricing starts at $24,590 for the basic hybrid, $29,490 for the Plug-In Hybrid, and $38,500 for the Niro EV.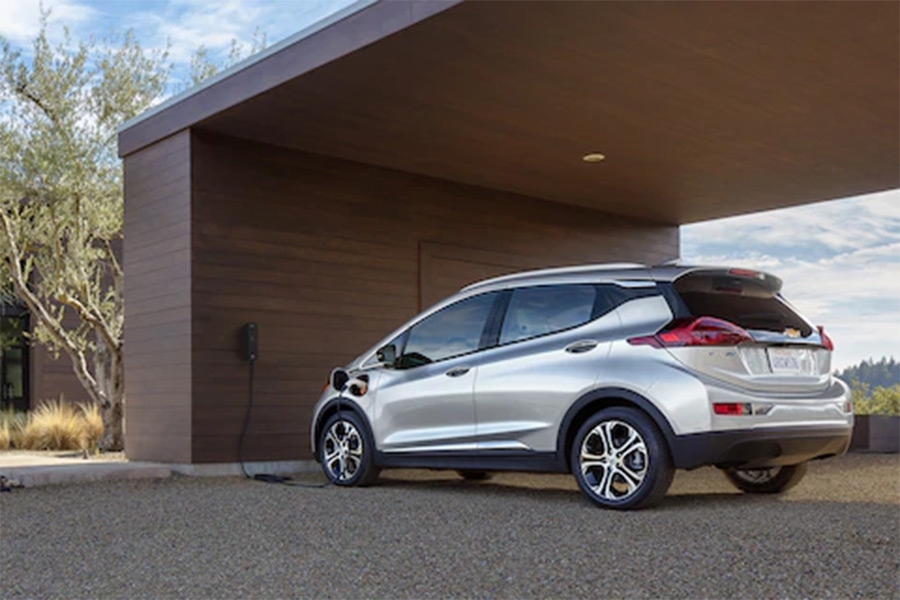 The Bolt offers plenty of standard safety and tech features Popular safety features include Forward Collision Alert, Low-Speed Forward Automatic Braking, and Lane Keep Assist w/Lane Departure Warning. Its generous tech features include Apple CarPlay, Android Auto, two USB ports, satellite radio, a Wi-Fi hot spot, and a six-speaker audio system.
The Niro offers some similar tech features, with the UVO infotainment system and smartphone integration that comes standard. Its adaptive cruise control maintains distance between the Niro and the car in front and will only bring the Niro to a complete stop for a moment before relinquishing control; and its comparable safety features aren't standard, except in the EV and hybrid EX models.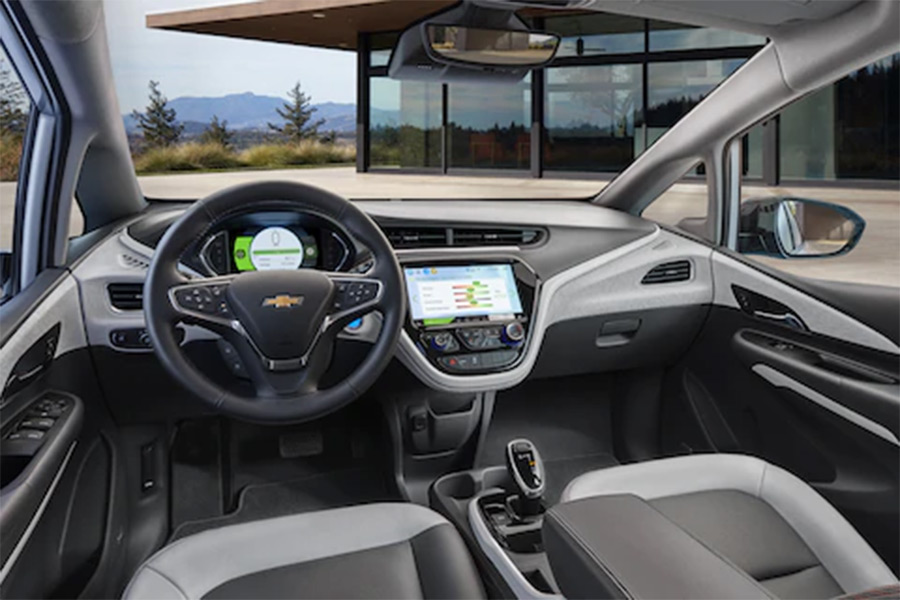 Overall

These two eco-friendly vehicles offer buyers similar features, but the Chevrolet Bolt's quick power and an impressive electric range is just the difference you need for your choice of hybrid and electric vehicles.