2020 Chevrolet Bolt
2020 Chevrolet Bolt

Inventory
The 2020 Chevrolet Bolt's all-electric power will keep you cruising for days on end.
Is the 2020 Chevrolet Bolt a hybrid? What's an EV?

No. Although this is one of the most frequently asked questions we get about the Bolt, the Bolt is NOT a hybrid. It's an EV or electric vehicle – that means it runs entirely on rechargeable battery power. There's no gasoline involved, unlike with a hybrid powertrain.
The Bolt's all-electric powertrain utilizes a 66-kWh lithium-ion battery pack to send you cruising for 259 miles. When the battery runs low, you simply plug your Bolt into a power outlet and charge it back up again.
The Bolt offers several charging options. For every hour of charging, a regular 120-volt household-style outlet will give you about 4 miles' of battery power. Upgrade to a 240-volt Level 2 charger for 25 miles per hour of charging. Add the optional DC Fast Charger to your Volt for access to Level 3 charging stations. Here, you get 160 miles of battery per hour of charge. Level 3 stations also serve as convenient replenishing points during out-of-town road trips.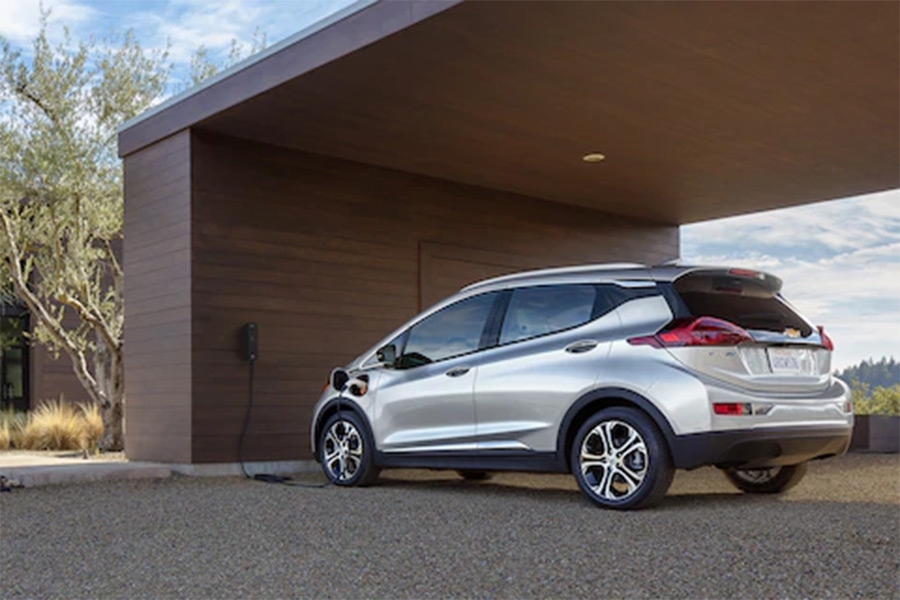 What's new for the 2020 Chevrolet Bolt?

This year, the 2020 Bolt lasts longer than ever, adding 21 miles to its impressive battery range. Now it gives you a total range of 259 miles between charges.
The new Bolt also delivers higher-definition versions of its rearview and surround-view cameras, giving you a better view of your surroundings as you pull out of tight drives or parallel parking spaces.
Why choose the 2020 Chevrolet Bolt?
If you're looking to go green but you're not sure where to start, the Bolt can help. Not only does this sporty hatchback offer 259 miles of battery life, but it also gives you a great deal on all-electric travel, with an accessible MSRP of just $36,620. Inside, the Bolt is spacious and refined. And every trim model comes standard with an impressive array of tech features, including complete smartphone integration.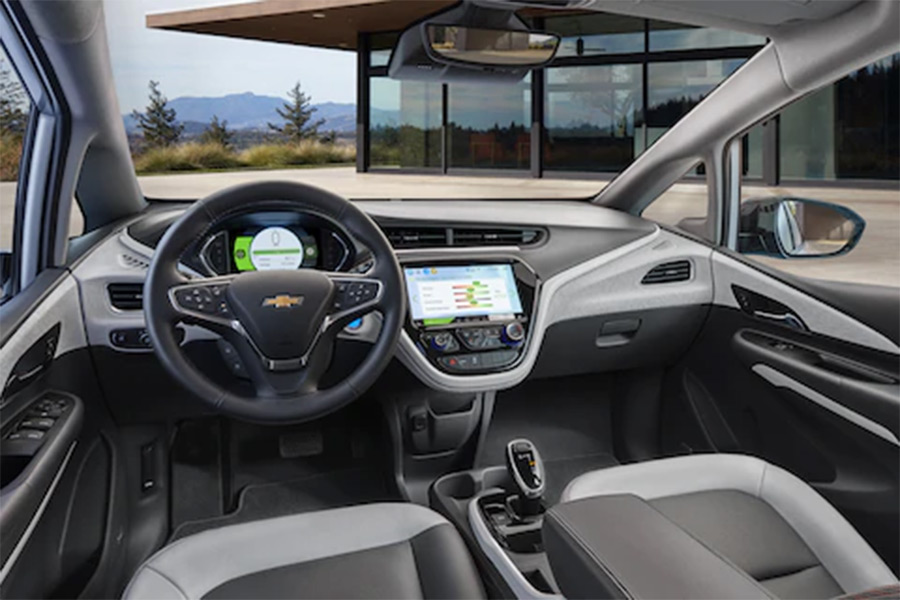 Which 2020 Chevrolet Bolt trim model is right for me?
There are two Bolt trim levels: LT and Premier. Both feature the same EV powertrain with a standard all-electric range of 259 miles.
Not only does the LT give you the best deal on a new Bolt, but it's also handsomely equipped with modern features. The LT's 10.2-inch color touchscreen includes Android Auto and Apple CarPlay compatibility, so you can access smartphone apps with maximum ease. The new high-definition rearview camera also comes standard.
For a little extra pizzazz, add the Comfort and Convenience package to your LT. This bundle includes heated front seats and a heated, leather-wrapped steering wheel to help you get through cold drives in style.
Choose the top-trim Premier to increase your style quotient. This Bolt comes standard with all of the above features, adding a high-definition surround-view parking camera and a rearview mirror that can display the rearview camera feed. In addition to heated front seats, the Premier adds heated rear seats to keep everyone cozy.