2020 Chevrolet Blazer vs Toyota Highlander
2020 Chevrolet Blazer vs Toyota Highlander

Inventory
In the market for a midsize SUV? Chances are you've crossed paths with the 2020 Chevrolet Blazer and the 2020 Toyota Highlander. While both offer customers similar packages, they do have their differences. We can't help but feel that the Chevrolet Blazer's slick, stylish design and engaging ride is hard to pass up.
Design

The Blazer's cool Camaro-inspired design with spacious seating and cargo space makes this SUV fun to drive. With 2 rows of passenger seating, it seats up to 5 people comfortably with plenty of head and leg-room. The Blazer's cabin fits its Camaro-inspired design, with circular air vents, a hexagon-shaped infotainment system, and available red accents. Behind the rear seating, there is 30.5 cubic feet of space and folding down the back row expands the capacity to 63.2 cubic feet.
While the Highlander is fully redesigned, it doesn't feel like a redesign from the ground up and it is less exciting to drive than the Blazer. It's third row seating is cramped, even for kids. Though the Highlander seats up to eight people, for a midsize SUV that makes seating a little uncomfortable. The XLE, Limited, and Platinum trims come with middle-row captain's chairs that drop the capacity to seven. Cargo space is limited with only 16 cubic feet of space behind the third-row seats. If you're not transporting any passengers, you can get up to 84.3 cubic feet with both rows folded down.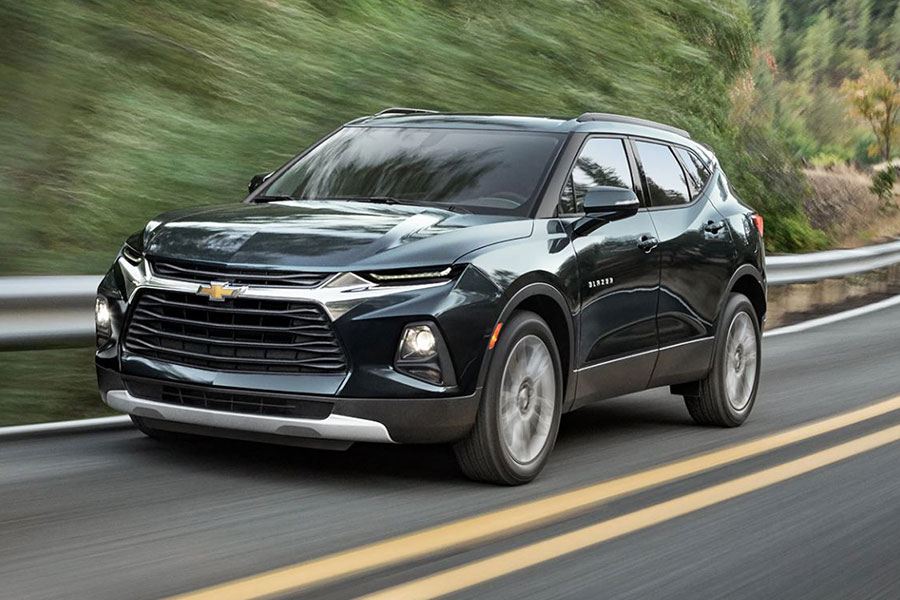 The Blazer's graphics on its 8-inch touch screen are crisp and easy to see. It also has a handy shortcut bar and responsive touch controls. It comes standard with Chevrolet Infotainment 3 system with Android auto, Apple CarPlay, four USB ports, Bluetooth, a Wi-Fi hot spot, and a six-speaker audio system.
The Highlander's standard technology equipment includes an 8-inch touch screen, Apple CarPlay, Amazon Alexa, Android Auto, five USB ports, Bluetooth, a Wi-Fi hot spot, satellite radio, and a six-speaker stereo. Similar to the Blazer's package, but the graphics are a bit dated on the navigation system.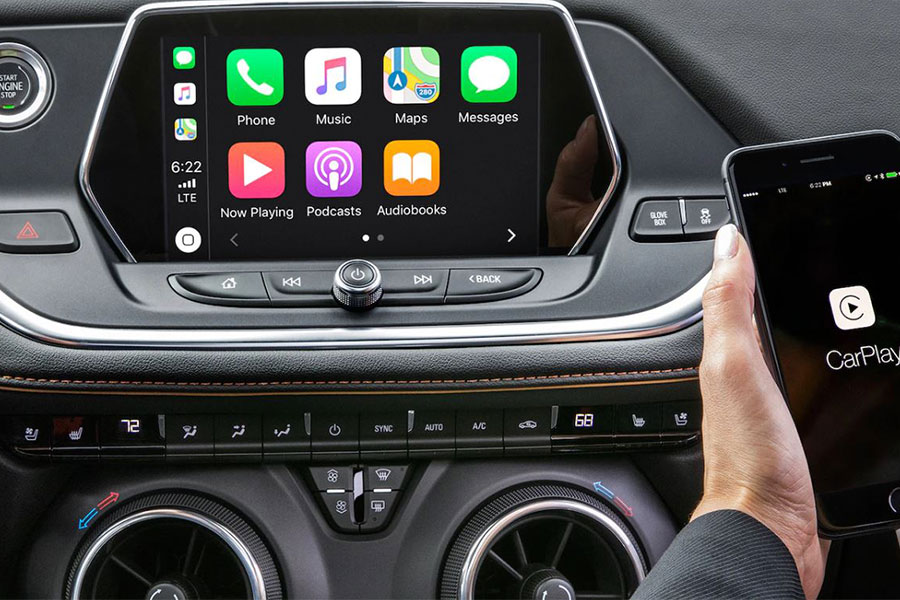 The base 2020 Chevrolet Blazer L starts at $28,800, which is low for the midsize SUV class. The top-of-the-line Premier trim starts at $42,700. All-wheel drive costs an additional $2,000 to $2,900, depending on the trim. The Blazer's base engine is a 2.5-liter four-cylinder engine with 193 hp, but if you want more power, there's a new turbocharged 2.0-liter four-cylinder engine that makes 230 horsepower or a top-of-the-line 308-horsepower 3.6-liter V6 that packs a punch. It delivers a 21/27 mpg city and highway rating.
With a considerable price difference, the Highlander's base price starts at $34,600 for the Basic L and ranges to $46,850 for the Platinum edition. Hybrid's pricing starts at $45,050 to $48,250 for the Hybrid Platinum. The Highlander averages 21/29 mpg city and highway. Its 3.5-liter V6 that makes 295 hp and 263 pound-feet of torque is paired with an eight-speed automatic transmission. Though that is perfectly capable, it may not feel as energetic as the Blazer's turbocharged engines.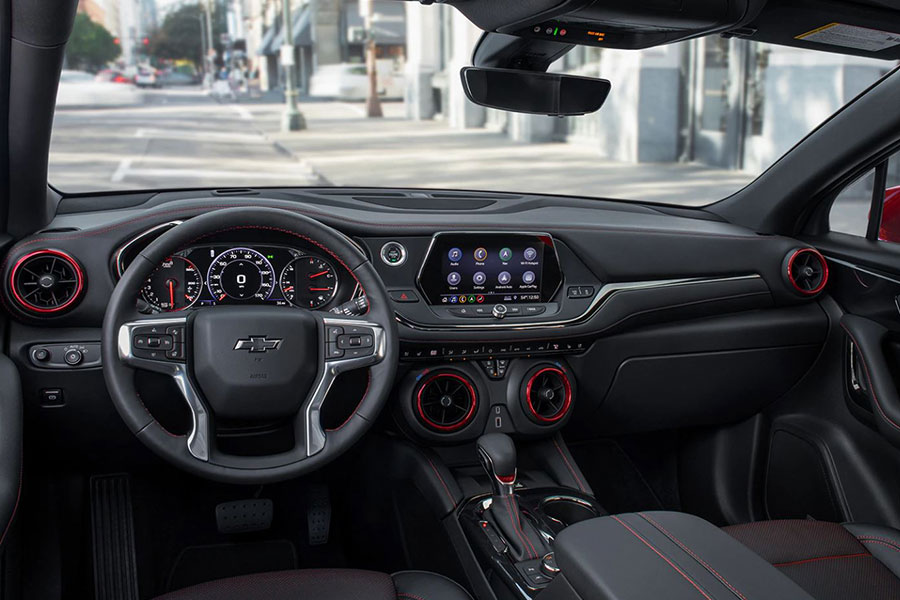 Overall

The 2020 Chevrolet Blazer and 2020 Toyota Highlander are two models worth considering but if you want an affordable midsize SUV that is roomy, useful, and will stand out in the crowd; the Chevrolet Blazer is your pick.