Used 2017 Chevrolet Volt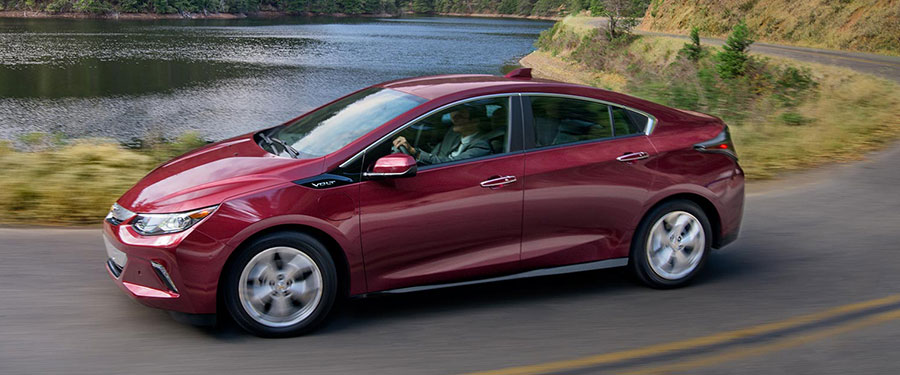 The Used 2017 Chevrolet Volt is a plug-in hybrid hatchback sedan that delivers an excellent all-electric ride or, when the battery runs low, gas-electric hybrid power. It's unlike anything else on the road, giving you the best of EV and hybrid performance. In addition to fuel-saving excellence, the Used 2017 Volt is comfortable and refined. Modern tech and safety features, including the MyLink infotainment system, help you make the most of your ride.
Used 2017 Chevrolet Volt
The Used 2017 Chevrolet Volt provides the perfect combination of all-electric and hybrid power. It's EPA-rated for an incredible 53-mile all-electric range. You can use electric power alone to commute to work all week. When it's time for a weekend getaway, switch to hybrid power for 43 city/42 highway mpg. The Used 2017 Volt derives its power from twin electric motors that generate 149 horses for a smooth, athletic performance. The electric motors are paired with a 1.5-liter gasoline engine that acts as a generator. When the battery runs low, the gas engine kicks in to drive the Volt's electric powertrain. When it's time to recharge the battery, you have two options. Plug it into a 120-volt outlet to recharge in 13 hours, or use a dedicated 240-volt power source to recharge in just 4.5 hours.
In addition to premium economy, the Volt delivers a quick, responsive ride. This year, acceleration is better than ever. Around turns, the Volt is athletic and capable. When you reach highway speeds, you can still count on a quiet cabin, with little wind or road noise intruding on your peace of mind.
Maximize passenger protection with the Used 2017 Chevrolet Volt. With its advanced suite of driver aids, the Volt actively scans your surroundings and alerts you to danger. The forward collision alert can even actively apply the breaks if it senses an oncoming crash. The OnStar telematics system safeguards against unexpected issues, with features that include an emergency assistance button and automatic crash notification.
Inside, the Volt is both handsome and comfortable. Choose a two-tone color scheme to suit your own personal tastes. From behind the wheel, you'll feel nothing short of sublime comfort and support. The backseat is accommodating, giving rear passengers the space they require for long-term enjoyment. Behind the rear seats, this hatchback gives you 10.6 cubic feet of cargo space for important items like groceries and weekend bags. It you require additional space for larger cargo items, simply flip down the rear seats.
When it comes to infotainment gear, Chevrolet leads the way. The Used 2017 Volt provides an in-car Wi-Fi hotspot, making it easy to surf the Web from anywhere. The MyLink infotainment system is intuitive, with clear graphics and user-friendly menu design. It pairs with your smartphone to supply features like hands-free calls and texts. Voice controls give you the power to access apps without looking away from traffic.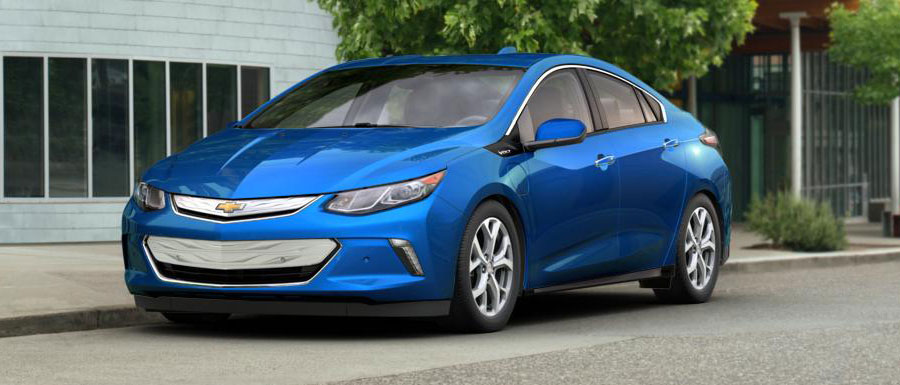 Volt Premier
When you crave premium interior luxury and tech features, choose the Volt Premier. Items like the wireless charging pad and navigation system help to make your life easier. The Premier also provides heated front and rear seats, creating a very cozy cabin during the winter months. The automated parking system means you never have to worry about easing into a parallel space.

Location-Based Charging
Automatically take advantage of off-peak electricity rates.

MyLink
These apps connect you to up-to-date weather, navigation, and traffic information.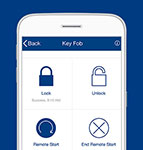 OnStar RemoteLink
Access your Volt via smartphone app.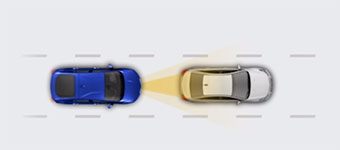 Forward Collision Alert
The Volt actively helps you avoid collision.
Conclusion
When you want an extensive all-electric range and premium hybrid performance, look to the Used 2017 Chevrolet Volt. On top of optimal fuel economy, it supplies a strong, quick ride. Inside, the Volt is stylish and refined. All passengers enjoy ample comfort and tech features, including in-car Wi-Fi. Modern safety systems ensure that you get the most out of your ride. Take the Volt out for a test drive today!