2017 Chevrolet Trax vs Ford Escape

Currently the most popular vehicle in America, crossovers like the 2017 Chevrolet Trax and the Ford Escape give the people what they want – style and substance at and affordable rate. Both the Trax and Escape supply roomy cabins, high-tech safety gear, and a capable performance. Before you decide which model is right for you, check out our side-by-side comparison.
2017 Chevrolet Trax vs Ford Escape
Interior Comfort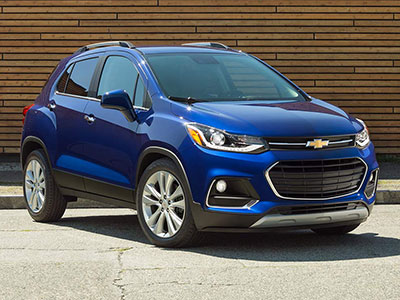 Inside, the Trax cabin is all about modern luxury. Features like heated seats take passenger comfort to the next level, keeping you cozy throughout your daily commute. Throughout the cabin, you'll find high-quality materials and stylish design, including a sleek, modern dash and upscale leather upholstery.
The 2017 Ford Escape also puts a premium on modern comfort. The cabin hosts plenty of room for up to five passengers. Seating is plush and supportive. When you opt for the hands-free liftgate, loading cargo is a snap. With the key in your pocket, simply kick your foot under the bumper to open it. Overall, though, the added extras put the Trax ahead.
Safety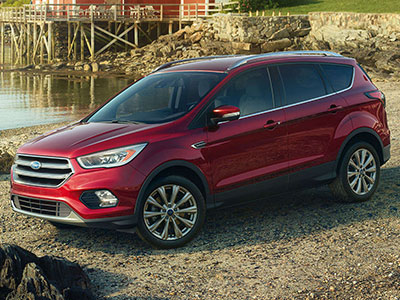 This race was a close one, but the Escape is our pick for safety. All models come with a rearview camera, which makes backing up a simple task. The Escape also offers a range of driver aids, which monitor your surroundings and alert you to danger. The forward collision alert system, for example, warns you of when you're coming up on other vehicles or pedestrians too fast.
Still, when it comes to passenger protection, the Trax follows closely behind. It, too, offers high-tech systems that are designed to help you avoid needless accidents. The Trax also includes OnStar, which keeps you protected with features like on-demand roadside assistance.
Technology & Convenience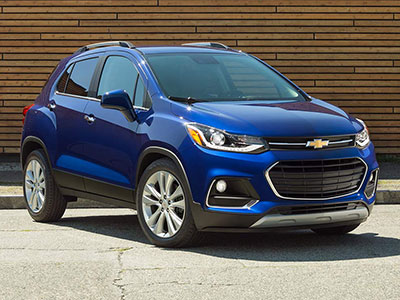 If you're a tech junkie, put the Trax at the top of your wish list. It's got everything you need to stay connected, from turn-by-turn navigation to the in-car 4G LTE Wi-Fi hotspot. The Trax's MyLink infotainment system includes a crisp, clear central touchscreen and convenient voice controls.
The 2017 Ford Escape also strives to keep you connected. Its Sync 3 infotainment system now includes Apple CarPlay and Android Auto, so you can interact with smartphone features directly on the Escape's central touchscreen. The cabin's 110-volt, household-style power outlet means passengers can charge their laptops on the go.
Performance & Fuel Economy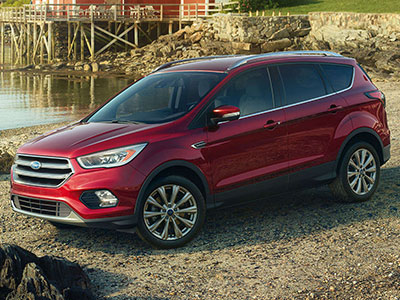 Here we like the Trax, which provides both substantial power and thrifty fuel economy, earning up to 33 mpg on the highway. You'll save plenty of money at the pump without ever sacrificing performance. The Trax also offers all-wheel drive, maximizing traction when roads are wet or icy.
Of course, the 2017 Ford Escape isn't far behind. The Escape's three engine options mean you can opt for a more fuel-efficient ride – or greater power for swifter acceleration. As with the Trax, you can add all-wheel drive to your Escape for enhanced driver control during bad weather.
Learn More about the Chevrolet Trax

Both crossovers have their fine points, but the 2017 Chevrolet Trax is our absolute favorite. For starters, its roomy, family-friendly cabin makes the Trax the perfect pick for your next road trip. Tech features, like the Wi-Fi hotspot, provide an important link to the outside world. When it comes to safety, the Trax truly shines and you'll love its sporty ride.