Used 2017 Chevrolet Trax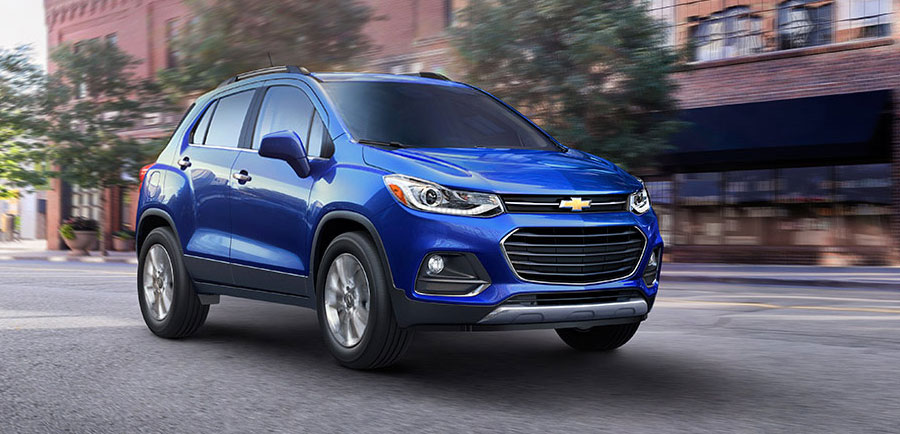 The Used 2017 Chevrolet Trax is a small crossover SUV that provides a sporty ride, passenger-friendly comfort, and top-notch safety gear. If you tend to travel in urban circles, you'll love how easily the Trax maneuvers through tight, crowded spaces. The powertrain balances excellent power with modern fuel economy to offer big savings at the pump. The Trax also sports a freshly redesigned cabin to maximize your on-road experience. You'll love its high-tech infotainment gear and safety systems.
Used 2017 Chevrolet Trax
When you test-drive the Used 2017 Chevrolet Trax, the first thing you'll notice is its restyled cabin. With its premium materials and a sleek modern design, the Trax has never felt so luxurious. Chrome accents on the gauge panel add a touch of style. The dual cockpit design makes it easy for both front-seat passengers to reach oft-used controls. Both the front and back rows supply the kind of plush support you'd expect from such a popular crossover. Long commutes and road trips are always pleasant.
The Used 2017 Chevrolet Trax is also big on modern technology. With the Chevrolet MyLink system, you have access to a wide range of infotainment features. This year, the updated system supplies increased smartphone integration, so you can view smartphone apps, like Google Maps, on the Trax's central touchscreen. You'll also be able to access text messages, music, and phone calls through the MyLink interface. In addition to modern infotainment amenities, the Trax offers an in-car Wi-Fi hotspot. Use it to surf the Web on the go or keep kids busy during long highway voyages.
With the Used 2017 Chevrolet Trax, you'll also find an impressive array of safety systems. High-tech gear, including lane departure warning and forward collision alert, increases awareness of your surroundings and any potential danger nearby. As you back out of a parking space, rear cross traffic alert lets you know if a vehicle is headed your way. OnStar adds an impressive safety net, which includes features like stolen vehicle assistance and on-demand roadside assistance. After a collision, an OnStar advisor can send emergency services to your location, thanks to the system's built-in GPS.
When it comes to power, the Used 2017 Trax has a lot to offer. This crossover derives its smooth, confident ride from a turbocharged 1.4-liter Ecotec four-cylinder engine. Although EPA ratings aren't out yet, GM estimates that it will achieve up to 33 mpg on the highway, saving you quite a bit of money at the pump. If you crave maximum performance, add all-wheel drive to the mix. With it, you'll get premium traction over wet or snowy roads.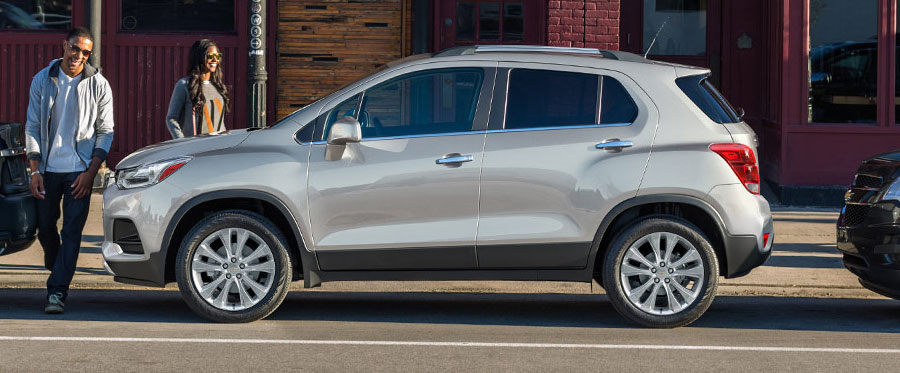 Trax Maneuverability
From behind the wheel, you'll love how the Trax can maneuver in a tight spot. Steering is responsive and handling precise, making it a great pick for urbanites and commuters like. In addition to excellent fuel economy, you can count on premium power for highway merging and passing.

Upscale Cabin
Enjoy sleek design and modern comfort.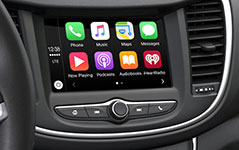 MyLink
These infotainment apps keep you up-to-date on the road.

4G LTE Wi-Fi
Surf the Web from anywhere with the Trax's speed in-car hotspot.

Forward Collision Alert
The Trax warns you when you need to slow down to avoid a collision.
Conclusion
The Used 2017 Chevrolet Trax is an excellent crossover that gives you the space you need and the fuel-efficient ride you crave. Check out its modern cabin, which provides ample comfort and modern technology. And speaking of technology, the Trax's safety features are designed to amplify driver vigilance and passenger protection. The Trax's maneuverability makes it a great pick for anyone who travels through urban landscapes on the regular. Take the Trax out for a test drive today!