Used 2017 Chevrolet Suburban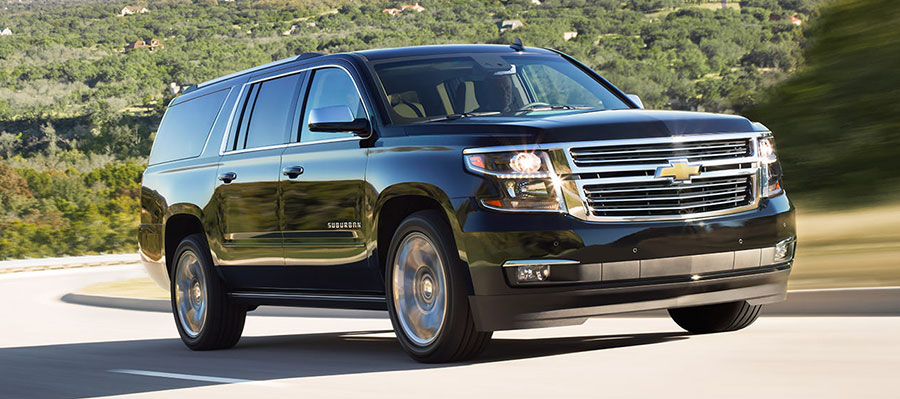 The Used 2017 Chevrolet Suburban is a full-size SUV that supplies magnificent passenger space, rugged off-road capabilities, and serious power. It's also a great pick for comfort and convenience, thanks to modern offerings like heated seats and the MyLink infotainment system. The Suburban offers generous power and an impressive four-wheel drive system with an electronic two-speed transfer case, which helps you plow through rugged terrain without a hitch. Finally, safety gear maximizes protection.
Used 2017 Chevrolet Suburban
If you're shopping for three rows of plush, supportive seating, there's no better option than the Used 2017 Chevrolet Suburban. This SUV is all about comfort, and it transports between seven and nine passengers, depending on which cabin configuration you select. Choose front- and second-row bench seats to maximize passenger capacity. With first- and second-row captain's chairs, there's seating for seven and impressive comfort to boot. Upscale features, including leather upholstery, give the Suburban cabin a luxurious vibe.
The Used 2017 Chevrolet Suburban does an excellent job of keeping you connected on the go. The central infotainment system, Chevrolet MyLink, is your central hub for everything from seat-heater controls to smartphone integration features, like hands-free calling. Bluetooth connectivity offers a convenient, wireless connection for your smartphone. Use the in-cabin Wi-Fi connection to surf the Web on up to seven devices. Additionally, if you need to charge your laptop, you can simply plug it into the Suburban's 110-volt, household-style power outlet.
For safety, the Used 2017 Chevrolet Suburban brings out the big guns. It provides a range of high-tech driver aids, which are designed to monitor your surroundings and alert you to potential problems. The forward collision alert system, for example, lets you know when you need to slow down to avoid an accident. It can even apply the brakes automatically, thereby mitigating damages. The Suburban's OnStar system comes in handy in a tough spot, thanks to features like on-demand roadside assistance and automatic collision notification.
Finally, there's performance – and, with the Suburban, you can expect a lot. Under the hood, a powerful engine generates substantial power, which you can use to power over rugged terrain or to quickly get up to speed on the highway. Additionally, you can count on competitive fuel economy. This SUV blends substantial power with moneysaving efficiency, besting other models in its class at the pump. The Suburban is also an excellent choice for boat owners. Properly equipped, it can tow up to 8,300 pounds.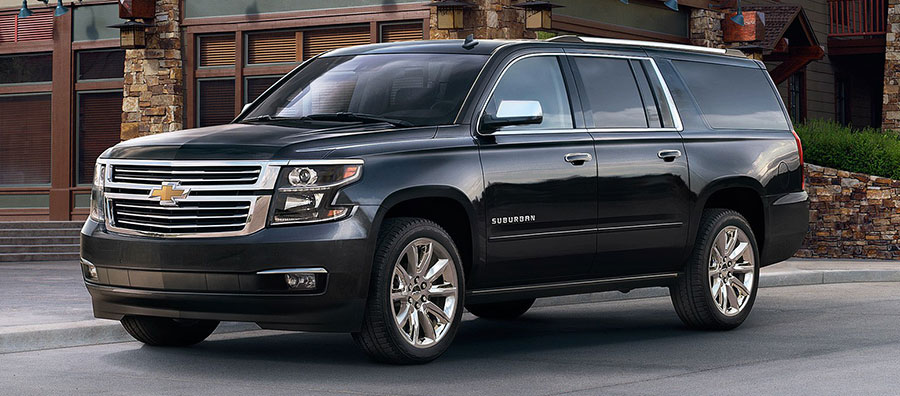 Suburban Premier
To enhance your Suburban experience, check out the Suburban Premier. In light of the fact that this model is stocked with rich amenities and cutting-edge tech features, you're certain to make the most of your daily commute. The Premier's navigation system includes real-time traffic, giving you the power to choose the fastest route. The 10-speaker premium Bose surround-sound upgrade treats you to crystal-clear audio. Additionally, the Premier's ventilated front seats cool you off in a snap.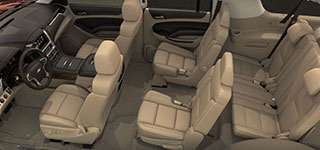 Immense Passenger Space
For family-friendly accommodations, there's no better choice than the Suburban.

Capable Four-Wheel Drive
The Chevrolet Suburban powers through rugged terrain.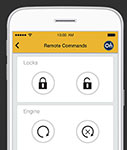 MyLink
Ride-friendly apps and smartphone integration get you through your commute.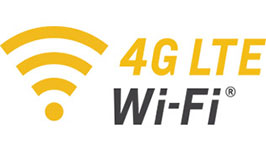 4G LTE Wi-Fi
Wherever you go, a strong Internet connection is at your command.
Conclusion
There's certainly a lot to like about the Used 2017 Chevrolet Suburban – it's the perfect choice for anyone who requires substantial passenger space and major utility. On-road or off, the Suburban is composed and capable. Inside, upscale features, like leather upholstery and cozy heated seats, enhance your overall experience. Thanks to innovative tech features, you'll enjoy a strong connection to the outside world. The Suburban is also big on safety, putting your mind at ease in sticky situations. Take the Suburban on a test drive today!