Used 2017 Chevrolet Silverado 1500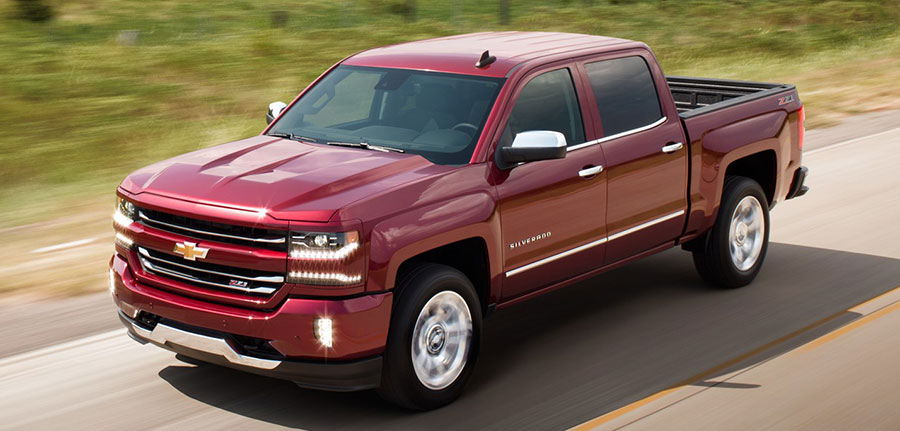 The Used 2017 Chevrolet Silverado 1500 is a full-size pickup truck that's known for its workhorse capabilities, wide-ranging configurations, and rich interior comfort. If you're looking to tow and haul major loads, put the Silverado 1500 at the top of your list. However, the Silverado 1500 offers much more than potent power and job-friendly capabilities. Inside, you'll find luxurious features, like leather upholstery, and high-tech infotainment gear, including a Wi-Fi hotspot.
Used 2017 Chevrolet Silverado 1500
The Used 2017 Chevrolet Silverado 1500 supplies generous power, so you can tow and haul heavy loads with ease. Choose from a variety of powertrain options for the performance you crave. To tow heavy loads, check out the 6.2-liter V8 engine. Thanks to its generous output – 420 horsepower and 460 pound-feet of torque – you can tow up to 12,500 pounds. If you want to haul serious weight, check out the 5.3-liter V8 engine. It generates 355 horsepower and 383 pound-feet of torque to help you haul max loads of 2,430 pounds.
On road or off, the Used 2017 Chevrolet Silverado 1500 is capable and composed. It's specially designed to tow heavy loads, and it shows. When it's time to hit the trail, the Silverado shines, bouncing over rocky trails with ease. As a daily commuter, the Silverado 1500 provides a confident performance, with responsive steering and a smooth, quiet ride.
In addition to solid performance and hefty hauling capabilities, the Used 2017 Chevrolet Silverado 1500 treats you to high-end safety. The Insurance Institute for Highway Safety gave the Silverado 1500 its top score of "Good." In government crash tests, the Silverado earned a perfect five-star rating for overall protection. Use the OnStar emergency telematics system to solve unexpected problems. Its features include on-demand roadside assistance and automatic collision notification, giving you extra support when you need it most.
When you decide to go with the Used 2017 Chevrolet Silverado 1500, you can customize your truck to suit your unique needs, whether you require a roomy crew cabin or a long, 8-foot cargo bed. The Silverado 1500 offers so many configurations that there's something for everyone. Best of all, any configuration can be had with two- or four-wheel drive, so you can always opt for an excellent off-road performance. The Silverado 1500 also introduces high levels of modern luxury, with upscale features like leather upholstery and ventilated front seats. You'll cruise to work and back in complete style and comfort.
The Silverado 1500 cabin is also stocked with all the latest tech gear. The central MyLink infotainment system provides a helpful link to the outside world. Thanks to Apple CarPlay and Android Auto capabilities, you can make hands-free calls or search through your smartphone music collection using MyLink alone. The system's voice controls give you the power to access infotainment apps without looking away from traffic. Use the Silverado's wireless charging apparatus to keep your smartphone ready for action.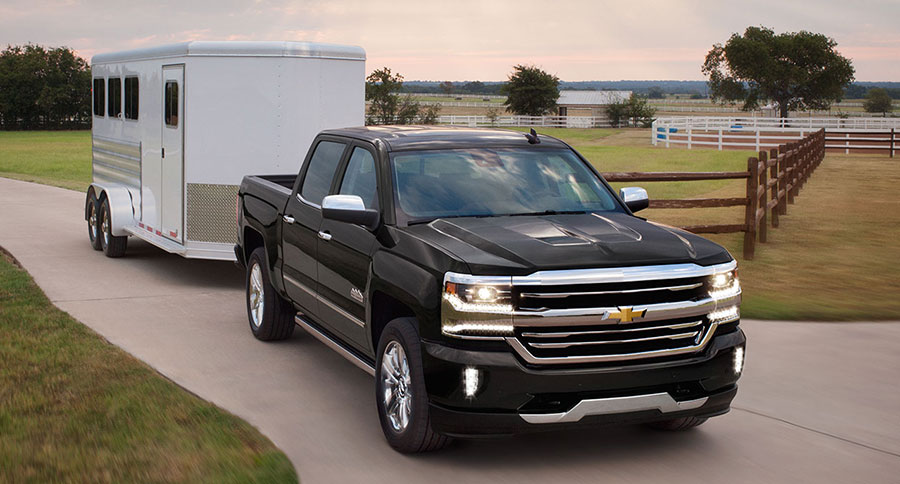 Silverado 1500 High Country
For a stylish take on the traditional workhorse, check out the Used 2017 Chevrolet Silverado 1500 High Country. This pickup takes interior luxury to entirely new levels. Handsome leather upholstery gives the cabin an air of refinement. The High Country's seven-speaker Bose audio system is as good as it gets. This model also supplies an impressive array of job-friendly features, including the navigation system and cargo box tie-downs.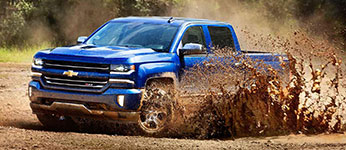 Rugged Off-Road Power
Kick up the dirt in style.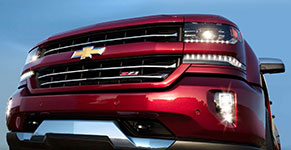 Bold, Muscular New Front-End
The Silverado's aggressive styling sets it apart from competitors.

Weighty Performance
Tow and haul major workloads whenever the need arises.

Refined High Country Style
Travel in style, with leather seating and spacious accommodations.
Conclusion
The Used 2017 Chevrolet Silverado 1500 is among the most potent full-size pickup trucks on the road. If you're looking for serous towing and hauling power, you've come to the right place. The Silverado 1500 also doubles as a luxurious people hauler. Cabin options are spacious and serene. High-end features, like leather upholstery, take passenger comfort to the max. On the road, the Silverado 1500 combines world-class power with modern passenger protection. Take the Silverado out for a test drive today!