Used 2017 Chevrolet Cruze Hatchback

The Used 2017 Chevrolet Cruze Hatchback is a compact car that's designed to give you excellent fuel economy, modern comfort, and a long list of high-tech features. You'll also appreciate its high standards in safety, which give you extra peace of mind on the highway. On the road, the Cruze Hatchback is smooth and refined, providing ample comfort and security. Inside, the Cruze Hatchback cabin is impressively spacious, with ample infotainment gadgets to keep you connected.
Used 2017 Chevrolet Cruze Hatchback
The Used 2017 Cruze Hatchback offers a spacious, refined cabin. You'll love its plush, supportive seating, which makes the Cruze Hatchback a great pick for weekend getaways or lengthy daily commutes. There's always plenty of head-, leg-, and elbowroom, too. The cabin is also highly versatile, with rear seats that fold down to enhance the cargo hold whenever necessary. With the rear seats up, you can fill 18.5 cubic feet of cargo space with daily items. Fold the seats down to fill up to 47.2 cubes of cargo space. Thanks to the Cruze's hatchback design, it's never been easier to access the cargo hold.
When it comes to tech features, the Used 2017 Cruze Hatchback has you covered. The MyLink infotainment system impresses with its smartphone integration and voice recognition features. Thanks to its Apple CarPlay and Android Auto capabilities, you can access more smartphone features than ever before through the MyLink interface. Stream Google Maps to the central touchscreen or make hands-free calls without looking away from traffic. The Cruze Hatchback also gives you an in-car Wi-Fi hotspot, with enough connectivity to surf the Web on up to seven devices. No matter where you travel, you have access to a fast Internet connection, which means endless entertainment during lengthy road trips.
The Cruze impresses with its modern safety lineup. The OnStar telematics system provides a long list of features designed to help you solve unexpected problems. These include automatic collision notification, which puts you in contact with an OnStar advisor, who can send help if you don't respond. OnStar's on-demand roadside assistance program will give you extra peace of mind as you travel the Interstate. Then there's the high-tech safety systems, which amplify driver vigilance. They scan the road around you and alert you to dangers you might not be able to see. These systems include forward collision alert and lane keeping assist.
Finally, the Cruze gives you the ample power and incredible fuel economy. The turbocharged 1.4-liter four-cylinder engine is highly responsive, getting you up to speed in no time. Sharp steering and well-controlled handling only add to your on-road experience. When you reach highway speeds, you'll find that the Cruze Hatchback cabin remains calm and peaceful, creating the perfect space for your daily commute.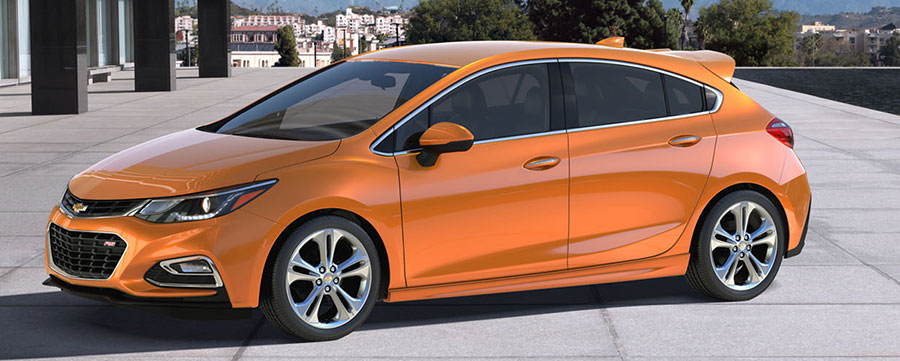 Cruze Hatchback Premier
When you choose the Used 2017 Cruze Hatchback Premier, you're getting the most bang for your buck. High-end features like leather upholstery and a heated steering wheel amplify interior comfort. Performance gear, including an upgraded rear suspension, increases your on-road enjoyment.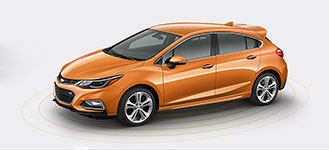 Forward Collision Alert
The Cruze Hatchback lets you know when it's time to slow down.

Spacious, Refined Cabin
Cruise around in complete comfort.

4G LTE Wi-Fi
You'll never have to worry about being out of touch.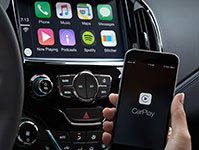 MyLink
Make hands-free calls and search for music – all without looking away from traffic.
Conclusion
The Used 2017 Chevrolet Cruze Hatchback is an incredible find, thanks to its high-tech features and handsome cabin. You'll find it's always spacious and comfortable. Modern safety features are ready for just about anything that comes your way. On the road, the Cruze Hatchback pairs cutting-edge performance with excellent fuel economy. Take the Cruze out for a test drive today!