Used 2016 Chevrolet Malibu

The Used 2016 Chevrolet Malibu is an excellent mid-size sedan, offering impressive cabin space and powerful, fuel-efficient performance. Inside, you'll enjoy high levels of comfort and convenience. There's plenty of room for passengers to spread out. The 2016 has a Teen Driver system that helps young drivers make the right decisions on the highway. The Malibu's advanced safety systems give you peace of mind as you transport family and friends around town.
Used 2016 Chevrolet Malibu
The Used 2016 Chevrolet Malibu goes on sale this fall, delivering a fresh look, inside and out. Its sleek exterior includes a split grille and sweeping rear flanks. Inside, the Used 2016 Malibu is stylish and spacious. Modern features contribute to its upscale feel. Passengers can expect more space than ever before.
The Used 2016 Chevrolet Malibu is offered as four well-equipped models: the entry-level L, mid-range LS, upscale LT, and new for 2016 the Premier. Inside, the Malibu delivers impressive convenience features. The standard OnStar system offers an in-car Wi-Fi hotspot, so you can browse the Web from anywhere. The MyLink infotainment system hosts an array of helpful apps and smartphone integration. Navigate them via an 8-inch color touchscreen, which gives the cabin modern flavor.
The Used 2016 Chevrolet Malibu sedan is big on safety, offering cutting-edge features. The standard OnStar telematics system helps drivers solve unforeseen problems, using features like on-demand roadside assistance and automatic crash notification. The Malibu offers 10 standard airbags, giving you peace of mind on the highway. The rearview camera makes driving in reverse as safe as possible. Advanced technology, like lane keeping assist and rear cross-traffic alert systems, alert you to dangers you may not have noticed.
Chevrolet's Teen Driver system lets parents set speed limitations for young drivers, triggering warnings if those limitations are exceeded. When your teen returns home, you can check a variety of parameters, like distance driven and maximum speed travelled. The Malibu will also tell you if and how many times the over-speed Teen Driver warning was issued.
The Used 2016 Chevrolet Malibu is set to deliver a smooth, powerful performance. Its three engine options will also save you plenty of money at the pump. The base turbocharged 1.5-liter four-cylinder engine produces 160 horsepower and 184 pound-feet of torque for swift acceleration. For additional power, choose the turbocharged 2.0-liter four-cylinder engine, which is rated for 259 horses and 260 pound-feet of torque. The Malibu Hybrid impresses with its fuel economy. With its 1.8-liter four-cylinder and two-motor electric drive, Chevrolet expects it to achieve 45 mpg combined.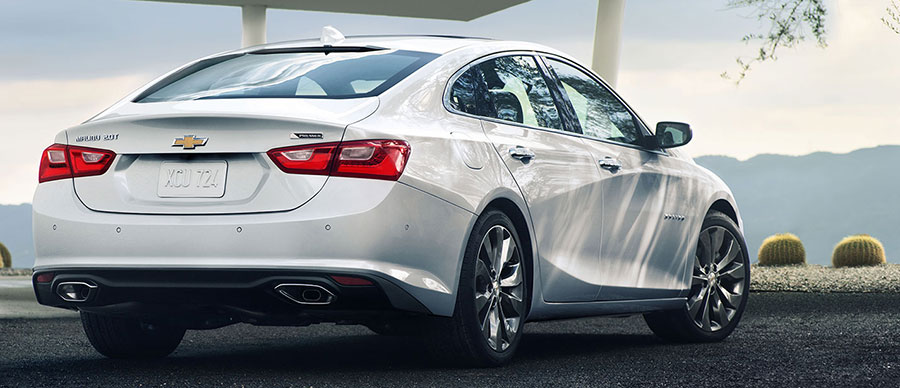 Malibu Premier
The 2016 Chevrolet Malibu's top-trim model, the Premier, offers impressive comfort and convenience. An array of high-tech features keep you connected on the go, including the MyLink infotainment system. The Teen Driver system comes standard, giving you peace of mind when your teen heads out for the evening. Check back for more information on the Premier as it becomes available.

Impressive Fuel Economy
Achieve up to 48 mpg around town.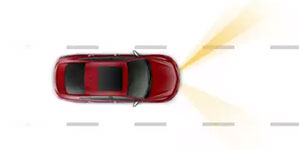 Lane Keeping Assist
This system warns you when you're unintentionally drifting out of the lane.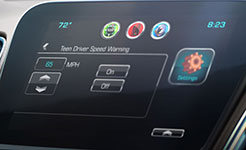 Teen Driver Technology
Help young drivers make all the right moves.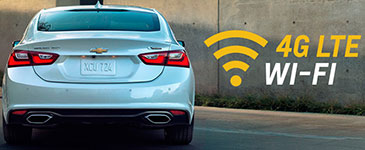 4G LTE Wi-Fi
Surf the Web on up to seven devices.
Conclusion
The Used 2016 Chevrolet Malibu impresses with its fuel-efficient power and spectacular passenger comfort. Choose between three engine options for the powertrain that best suits your preferences. Inside, the cabin is upscale and quiet, delivering plush, spacious seating. High-tech infotainment features keep you connected on the go. Advanced safety equipment maintains top-notch passenger protection.