2015 Tahoe vs 2014 Tahoe
For anyone who has ever driven a Tahoe, it's hard to imagine how this beast of a vehicle can be improved. But year after year, General Motors seeks new ways to improve the Tahoe, ensuring its position at the top of its class. And its latest makeover is sure to wow trail blazers everywhere once again.
The Chevy Tahoe 2015 vs. 2014 Chevy Tahoe
Exterior Features
The body of the 2015 Chevy Tahoe is more aerodynamic than ever. This is better achieved through exclusive inlaid paneling around the doors, which also reduces the noise level heard by passengers. The new Tahoe is 120-pounds less thanks, in part, to its aluminum hood and tailgate. It comes with 18-inch wheels, but 20- and 22-inch sizes are available. It has projector-beam headlights and the top trim level has HID headlights with LED running lights.
Interior Features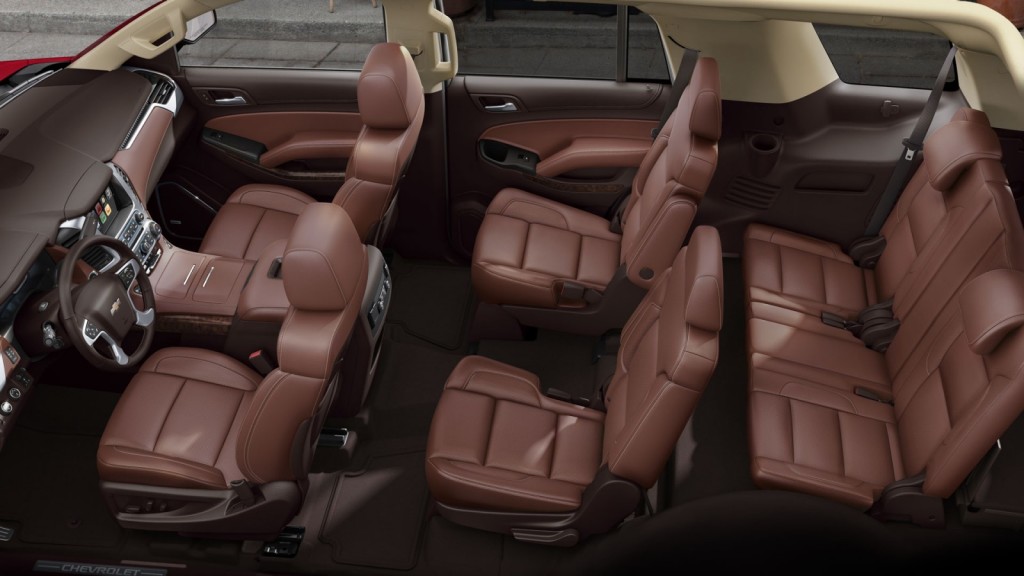 There is room for nine passengers inside the Chevy Tahoe. The front comes fitted with bench-style seating, but bucket-style seats with a center console designed to hold a laptop or tablet are also available. There is more room for second-row passengers to stretch out their legs, and the third-row seats no longer need to be removed to get a bigger, flat area for loading and hauling things in the back of the vehicle. Both the second- and third-row seats can fold flat, but this convenience does mean some loss of storage space. With the seats taken out, the 2014 Chevy can hold 108.9 cubic feet versus the 94.7 cubic feet of cargo space in the 2015 model.
Front safety features feature a new front-center air bag and a conversation mirror that allows the driver to keep a better eye on back seat passengers. Other safety features include a reversing camera, front and rear parking alerts and forward-collision alerts. A six-month trial On-Star trial subscription comes standard with the Tahoe.
Technology & Horsepower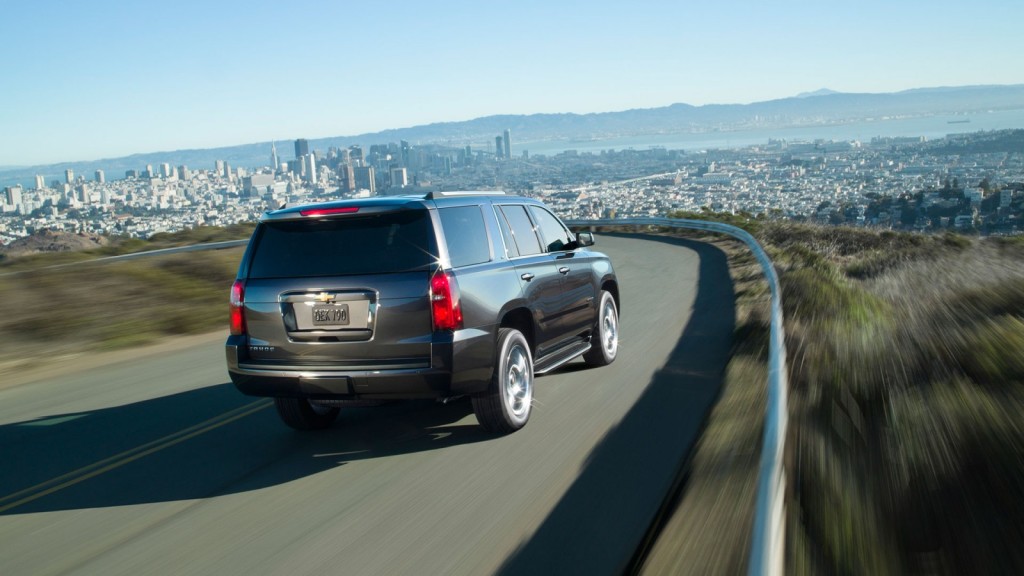 There are many technological upgrades in the 2015 Tahoe, including newest MyLink Chevrolet technology. There's an eight-inch touchscreen with a locked, hidden storage bin on the other side. Six USB ports and six power outlets are available as well as keyless passive entry with a push button start up. A rear entertainment system with a Blue-Ray DVD player is also an option.
The 2015 Tahoe has a 5.3-liter V-8 engine that generates an estimated 355 horsepower at 5,600 rpm. In four-wheel drive mode, the new model can tow up 8,300 pounds, which is a 100 pound weight gain over the 2014 Tahoe.
For more information on the 2015 Chevy Tahoe, please feel free to contact us at Burlington Chevrolet anytime.