2015 Silverado 2500HD vs 2014 2500HD
Some of the biggest changes with the newest Silverados can be found inside – and these changes are guaranteed to impress you. Discover what to expect from the 2015 Chevy Silverado, and how its latest makeover compares to the Silverado that came before it.
The 2015 Chevy Silverado vs. the 2014 Chevy Silverado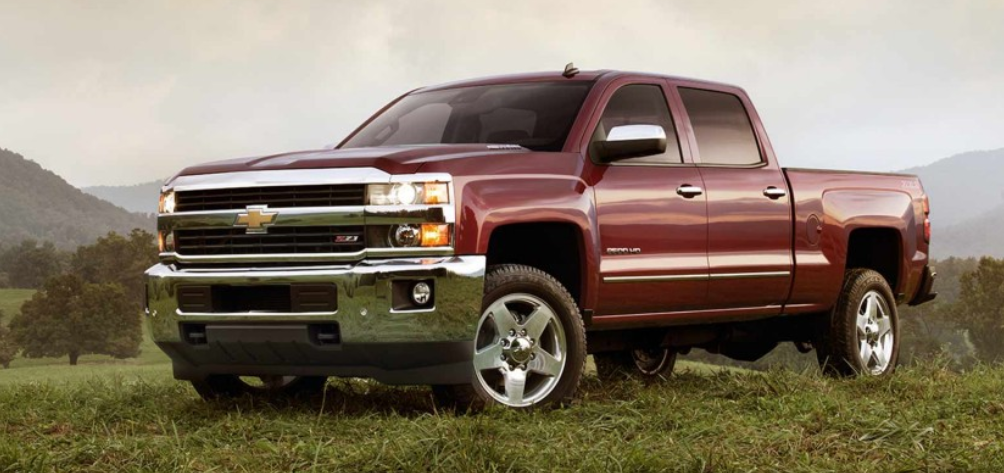 Exterior Features
As far as the outer appearance of the Silverado goes, there's very little difference between the 2014 and 2015 models, other than a slightly different face on the latter. New sheet metal was introduced in 2014 and was carried over to the 2015 models. The tailgate and roof spoilers have been redesigned on the 2015 to encourage greater aerodynamics. The lowest level trim is fitted with 17-inch steel wheels; allow wheels are used on higher level trims. Other options to choose from include dual or single rear wheels, two different bed lengths and three different cab styles.
Interior Design
The interior of the 2014 and 2015 Silverado is where the wow factor really is. The upgrades that were made in 2014 are the basically same in 2015, and they are what has really ushered this truck into the modern era. While driving this brawny pickup, you'll be surprised at how much the noise level in the cabin has been reduced. This was achieved with hydraulic mounts and triple-sealed inlaid doors. Previous models were stocked with hard, flat seats that have now been swapped for comfortable seats made from high-quality material.
The 2014's center stack and dashboard revamp were also passed along in 2015, complete with a stylish eight-inch, user-friendly screen that features MyLink and IntelliLink. Power locks and windows, AM/FM stereo and cruise control are a few more of the standard features in the 2014 and 2015 Silverados. Higher trim levels come with features such as OnStar assistance, Bluetooth connectivity, Bose audio system, satellite radio, remote keyless entry and heated front seats.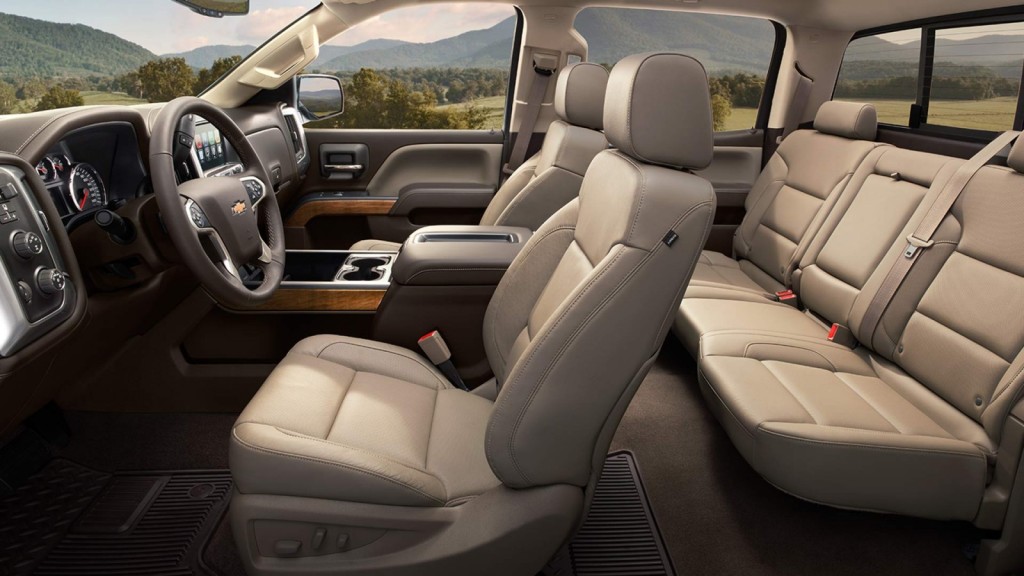 Engine & Ride
A standard 2015 Silverado HD comes with the General Motor's Vortec 6.0-liter V8 engine and boasts 360 horsepower. Standard 2014 models have 285 horsepower and a 4.3-liter V6 engine. Both the 2014 and 2015 trucks are equipped with a six-speed automatic transmission with a manual shift option and, of course, the towing and hauling function.
That jarring, bouncing feeling so well associated with the ride of a truck has been significantly improved in the 2015 Silverado. The 2014 Silverado offers an even smoother ride, but that's because it doesn't come with hauling and towing prowess of the 2015. When tested, the 2015 has shown it can handle major hauls while maintaining the same speed, evening on upward climbs. For such a massive vehicle, the Silverado allows drivers a great sense of control. It can easily lug a fifth-wheel weighing up to 17,900 pounds or carry up to 3,760 pounds in the truck's bed.
Do you need more information on the 2014 or 2015 Chevy Silverado? Please feel free to contact us at Burlington Chevrolet anytime.