Used 2015 Chevrolet Trax
Used 2015 Chevy Trax Overview
One of the first things small SUV consumers will notice is that the Used 2015 Chevy Trax came standard with the turbo engine. While it might not win you any races, it will help you speed up without much lag time. The Chevy Trax comes in three models-the 1LT, 2LT, and LTZ. Some of the top features upon first inspection are things like eight different seating arrangements and fifteen different storage areas, making it easy for owners to configure things to their liking, and stow everybody's odds and ends. The Trax comes in ten colors, and has an excellent 5-year/100,000-mile powertrain warranty. Mileage and pricing haven't been released yet, but there are whisperings that both will be well-matched with other vehicles in the Trax's class.
Interior Features
The Used 2015 Chevy Trax wows when it comes to interior features. The technology is potent-and you can expect things like OnStar, LCD screen, information center, Chevrolet MyLink, and an option to come equipped with 4G LTE, making your vehicle a mobile hotspot. There are also standard and optional features that include leather seating, steering wheel mounted controls, heated seats, keyless entry, Bose audio, rearview camera, adjustable driver's seat, and plenty more. The rear seats are capable of folding flat, which is perfect for making room to haul bigger loads.
Exterior Features
Again, the Chevy Trax has more than enough to keep consumers happy. Depending on the model, the Trax will come equipped with 16-inch or 18-inch wheels. Exterior heated mirrors, roof rails, and sunroof are just a few of the other exterior options.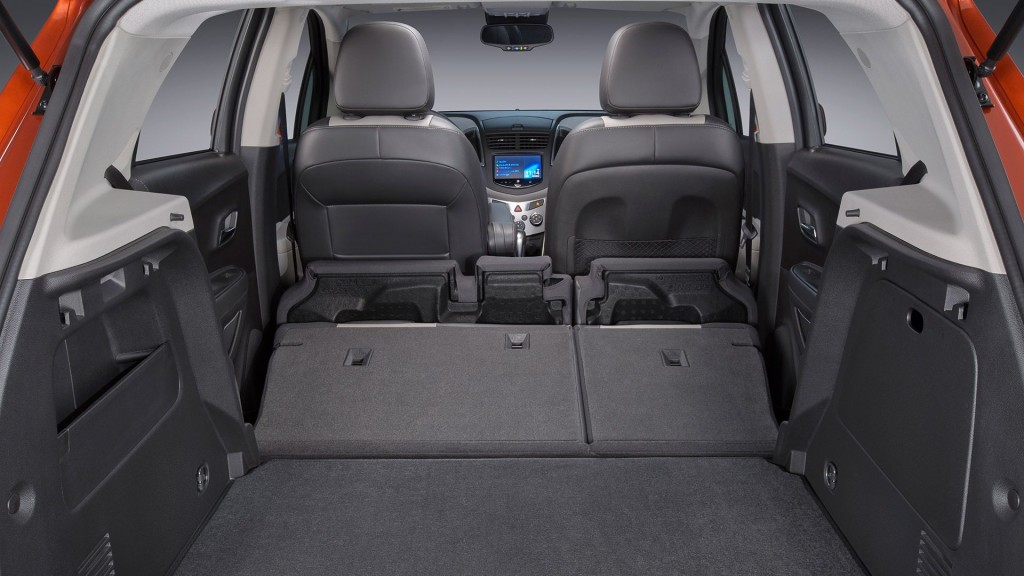 Performance and Safety
The Used 2015 Chevy Trax has available AWD, and handling features like hill park assist, backup assist, electronic stability control, and other helpful technology. Safety was obviously a priority, and the ten standard air bags proves it.
As the Chevy Trax's debut gets closer, more information will be available. What is out there now is a positive glance at what is sure to be a great option for consumers.
The Used 2015 Chevy Trax was heartily welcomed in the US, and dealerships are ready to offer buyers a look at the Trax. Burlington Chevrolet is happy to serve customers in south New Jersey, and can answer any questions about the upcoming new release in Chevy's US lineup.