2014 Traverse vs Honda CR-V
2014 Chevy Traverse VS Honda CR-V
When you're looking for a sport utility vehicle, you've got plenty of options. While the Chevy Traverse and Honda CR-V may appear to be similar on the surface, there are actually several ways that they're quite different. Let's take a closer look to see how these quality SUVs stack up to one another.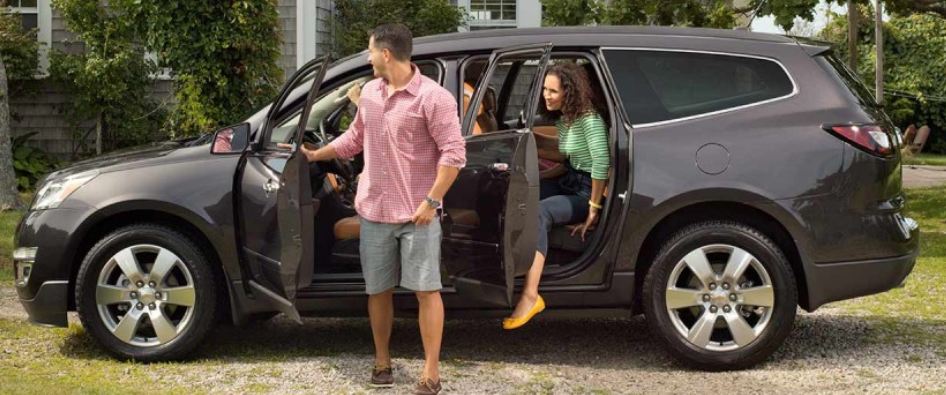 Power Under the Hood
First of all, let's consider the power each one brings to the table. The Honda CR-V has a respectable 2.4L 4-cylinder, 16-valve engine with an output of 180 horsepower, but the Chevy Traverse completely blows that out of the water with its 3.6L V6 24-valve engine, which results in an impressive 281 horsepower. In terms of power, the Chevy is clearly the winner here.
It's also worth noting that the Traverse is front-wheel-drive vehicle that's paired with a six-speed automatic transmission, while the CR-V is a two-wheel-drive vehicle that's paired with a five-speed automatic transmission. Put simply: The Traverse gives you both power and performance.
Interior Space
The Honda CR-V can seat up to five comfortably, but that leaves you with little cargo room left. On the other hand, the Chevy Traverse can comfortably seat eight with room to spare. In fact, the Traverse has a truly impressive 116.4 cubic feet of cargo space, versus the likely inadequate 72.9 cubic feet on the Honda. This is plenty of room to grab the family, a set of luggage, and a few sets of golf clubs.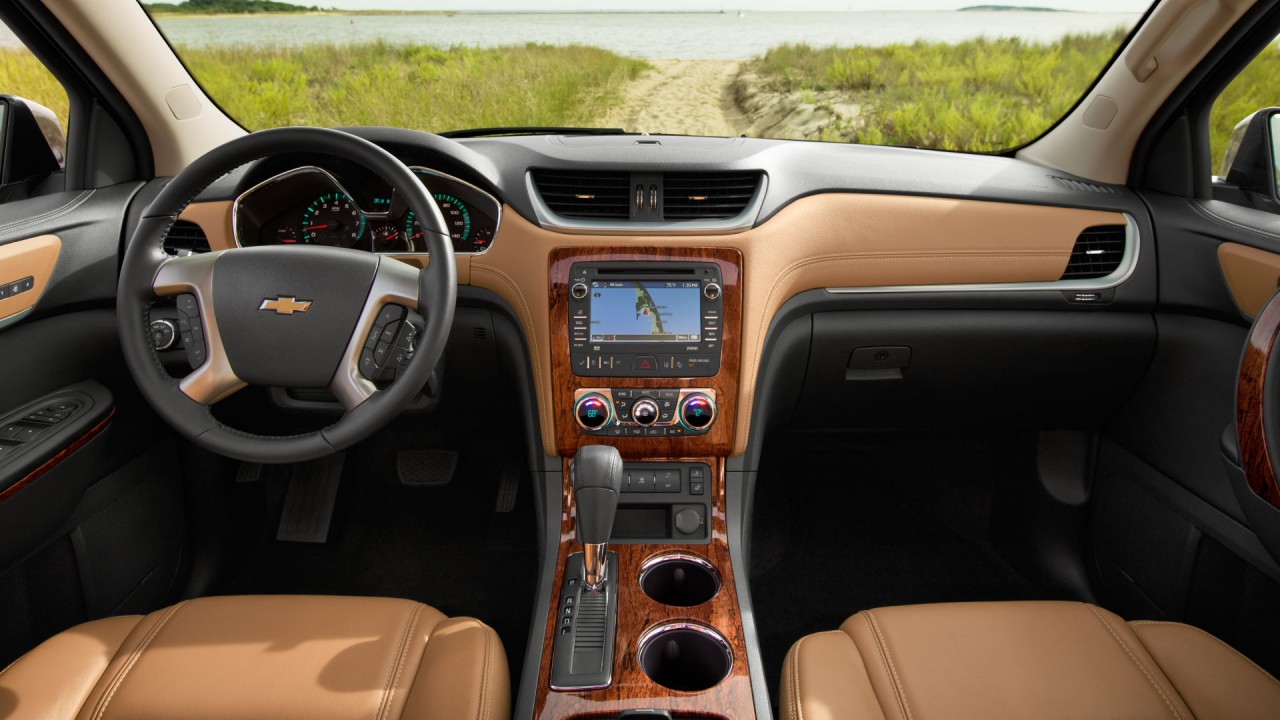 Safety
Both the CR-V and Traverse are very safe vehicles and have almost identical safety features. They include driver airbag, passenger airbag, front side airbag, passenger airbag cut off sensor, and side head curtain airbags. Side guard door beams are standard on both, as are vehicle anti-lockout devices, panic button and alarms. The Traverse does have one anti-theft feature that's missing on the CR-V: The vehicle theft monitoring system.
However, despite their very similar features, the Traverse is actually a much more highly rated car for safety. It earned 5 stars to the 3 stars earned by the CR-V, which means it's essentially 3 times safer. Those who are concerned about safety can certainly feel confident and comfortable in the Chevy Traverse.
Luxury Features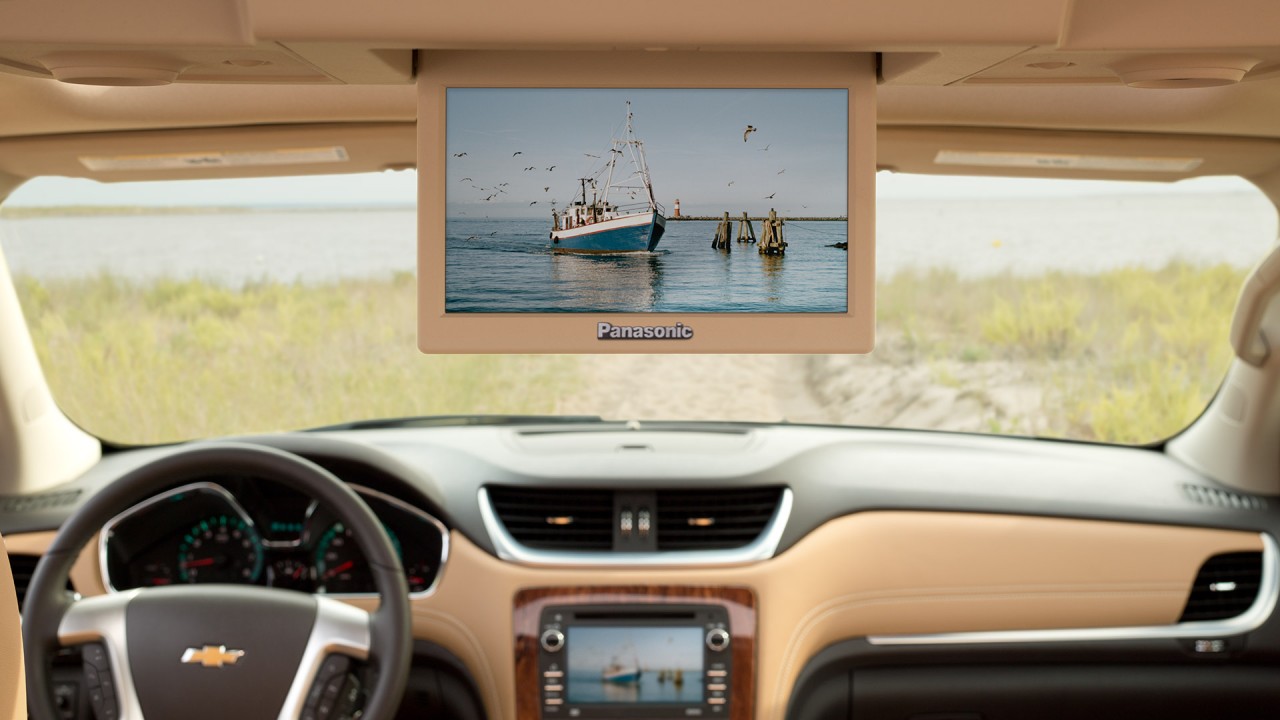 The specific luxury features available on either car will vary based on which trim and options you choose but both are available with moon roof, power operated seats, and have standard keyless entry. Leather is not available in either model, though they are both equipped with high quality cloth seats. Both come standard with a CD stereo, though they're also both available with upgraded audio systems. They could include audio input, iPod/USB interfaces, and Bluetooth.
Gas Mileage

Based simply on the numbers, it might first appear that the CR-V gets considerably better gas mileage than the Traverse. After all, it gets an average of 21 miles per gallon in the city compared to the Traverse's average of 18 miles per gallon in the city. However, when you consider the additional passengers and the fact that the Traverse has so much more power, the Traverse is actually more fuel efficient for what you get.
Chevy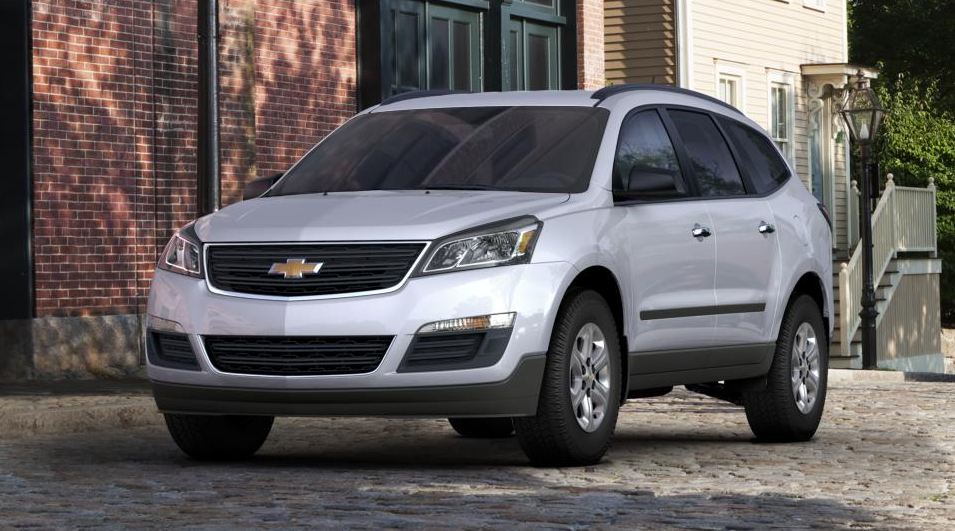 It is clear that Chevy Traverse is the better vehicle. Currently, your local New Jersey Chevy Dealer, Burlington Chevy, has 2013 and 2014 models available. Stop in today to talk to our Chevy experts about the Traverse and get yourself behind the wheel on a test drive today!