2014 Chevy Equinox perfect for the road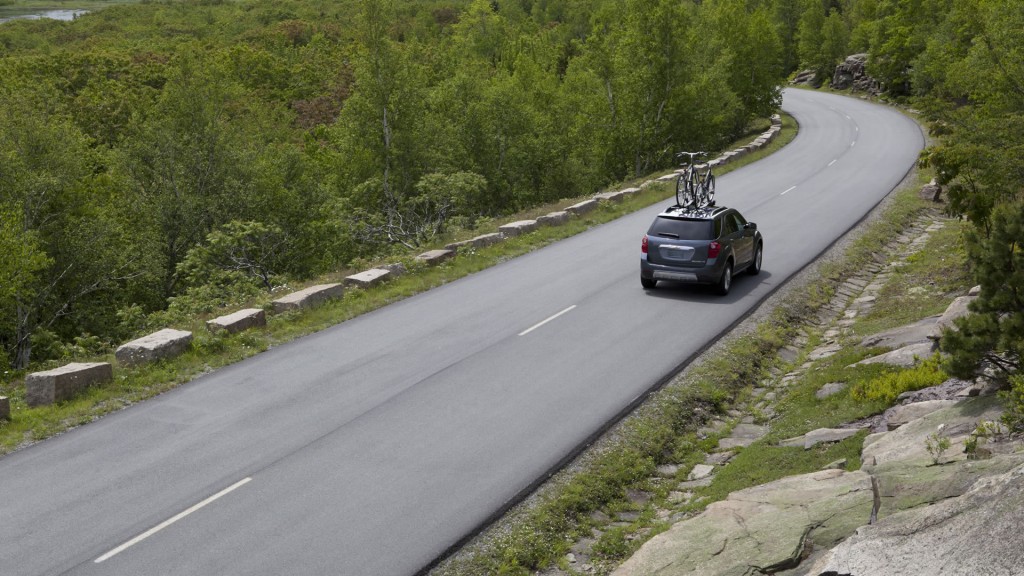 When you're shopping for a new vehicle, you want to find something that will accommodate you in your everyday travels, as well as something that will be perfect for those long, weekend road trips. The 2014 Chevy Equinox fits the bill perfectly, and if you're in the Burlington, NJ or Philadelphia, PA areas, you're in luck. Let's take a closer look at the Chevy Equinox and go over what makes this vehicle one of the best in its class.
2014 Chevy Equinox perfect for the road
Plenty of Space
As far as long road trips go, every one you take this year might be different. Whether you're taking a mini-honeymoon with your spouse or you're piling the kids in your vehicle for a weekend-long trip to Grandma's house, versatility is the key. The Equinox offers you plenty of space no matter what your needs are. It seats up to five passengers, and the legroom in the back seat is really impressive. It offers almost 40 inches of space. That means even your tallest friends can ride comfortably, no matter how far you're going.
Also, there's no need to worry about needing the added room for cargo. The seat is fully adjustable, giving you an extra eight inches of space for your luggage, coolers, or anything else you might be bringing with you. If you're planning on bringing back a large purchase from your road trip, the back seat even folds down completely, so you can be sure you'll be able to bring it home.
Towing Capacity
Perhaps you need to tow your camper or another trailer because everything you need to bring with you just won't fit inside the Equinox. You're in luck. The Chevy Equinox can tow up to 3500 pounds without a problem. With the available dealer-installed trailer hitch, Hill Start Assist, and Trailer Sway Control, you'll be able to take that road trip with confidence, knowing that you won't have to stop along the way to make a lot of adjustments to your cargo.
Chevy MyLink
In the past, you might have had to stop several times along the way to ask for directions, make changes to your GPS, or read important text messages. With Chevrolet MyLink, those concerns are a thing of the past. MyLink works alongside your iPhone seamlessly, and with the touch of a button, you can activate Siri, and ask her any question you need to, through the vehicle's BlueTooth capability. You can hear your text messages, get directions to your next destination, or even look up the latest NFL scores. With MyLink, you can easily stay connected to your loved ones back at home too. Checking in to update your family on your road trip has never been easier, and this is one feature you'll wonder how you ever lived without.
Non-Stop Entertainment
It's no secret that keeping your kids entertained on a long trip can be challenging. The Chevy Equinox has a rear entertainment system that comes complete with wireless headphones. Monitors are mounted right in the back of the front seat, which is an added bonus. You'll be able to use MyLink to access your music on your phone too, so listening to your favorite tunes will keep you entertained on the longest drives.
The Chevy Equinox is one of the best SUVs out there, guaranteed to give you a smooth ride no matter where you're going. If you're interested in test driving a Chevy Equinox, we'd love to talk to you. Contact us today, or stop by our Chevy Dealership in Burlington, NJ!